Learn all about elderberry in this comprehensive guide, including how to find and ID it, 9 ways to prepare it—and 11 benefits of using it.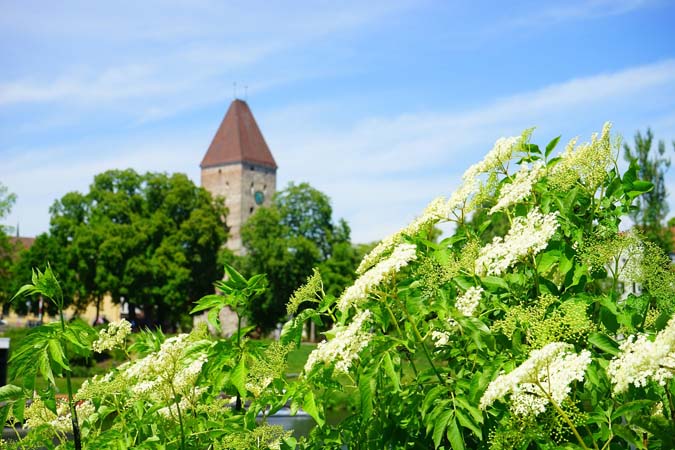 Elderberry (Sambucus nigra): The Essential Guide to Its Benefits and Uses
Botanical Name: Sambucus nigra, S. cerulea, S. canadensis, S. mexicana, S. racemosa, S. gaudichaudiana
Family: Adoxaceae
Other Common Names: Elder, elder tree, elder mother, good mother, mother plant, queen of herbs
Parts Used: Berries, flowers, leaves
Energetics: Dry
Thermal Properties: Cool
Actions: Anti-inflammatory, antioxidant, antimicrobial, , depurative, diaphoretic, diuretic, immunomodulating, laxative, nervine (relaxing), skin protectant, vulnerary (leaf)
Taste: Sour (berries), bitter/sweet (flowers)
Plant Uses: Immune stimulant, cold & flu remedy, broad spectrum antimicrobial, high in antioxidants, glucose and cholesterol lowering, wound healing, fever breaker, detoxification, rheumatism and inflammation-related pain
Plant Preparations: fresh or dried berries, juice, wine, syrup, tincture, infusion, cream, eye wash, spray, dummies, gummies, various baked goods
Toxicities/Warnings: Elderberry contains cyanide-forming glycosides. These are highest in the stem, leaves, and unripe berries. Raw, ripe berries cause some people digestive distress. Cooking or drying greatly reduces this. Blossoms are usually very well tolerated by all.
Introduction to Elderberry Herb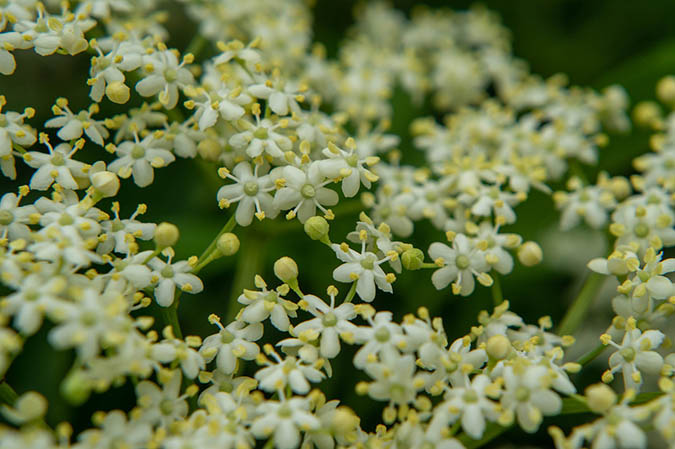 Elder plants and humans have enjoyed a relationship for thousands of years. Wherever elder has grown, people have used it as food and medicine.
And humans, in return, have created inviting habitats for the elder to propagate in. We've used the berries to dye clothing and hair, and to create ink for writing and drawing. The elder tree has also been the inspiration for musical, artistic, and superstitious tradition, and is linked with death, rebirth, and the supernatural.
Elder was often viewed as a gateway plant, bridging two areas, or protecting boundaries. It's branches reach high into the sky, but also down to the ground. It often grows at the edge of water and land, or on the border of wild and cultivated lands. It was also seen as a bridge between the realms of the living the the dead.
Elder branches were used to test whether or not someone's soul had reached paradise. The branch was placed on a grave in the spring. If the branch blossomed, this was an indication of success.
According to some traditions, planting a row of elder trees would protect you from witches. However, in other traditions, witches were fond of elder, using it in their magic. Various legends say that spirit or faery creatures, or an entity known as the Elder Mother, resided in the hollow branches of the elder.
If you were to cut an elder without reciting a rhyme or performing the appropriate ritual, you would anger the entity that dwelled within its hollow branches and bring bad luck upon yourself.
The name of the genus, Sambucus, comes from its Latin common name.
A related word, "sambuca," was the name of a harp-like instrument and may have been inspired by a resemblance between the two. The wood of the elder has also been used to create flutes and other woodwind instruments. Celtic druids were said to use these flutes to heal the spirit or communicate with the souls of the dead.
Other magical abilities associated with elders are seeing the future, having visions of faery lands, gaining protection from attack, and gaining protection from disease. The latter has been confirmed by modern medical science. I'll leave the rest for you to decide.
11 Benefits of Elderberry
Medicinal Properties of Elderberry
Nearly every part of the elderberry plant has been used as a medicine. And while most parts of the plant share the same properties, these properties are not always expressed in the same proportion.
The flowers are the mildest and safety part of the plant. Because of this, they are the primary choice for children and for those who are particularly sensitive to the elder's cyanide-forming glycosides.
The favored uses of the flower center around skin health and fever reduction. As a diaphoretic, elderflower increases sweat production. This helps to expel infection from the body and cool the body through evaporation. While doing this, the skin is detoxified and the elderflower's anti-inflammatory properties are drawn into the skin, soothing rashes, sunburns, and other inflammation.22)Forêt, Rosalee De La. "Elder." HerbMentor. Accessed June 01, 2019. https://herbmentor.learningherbs.com/herb/elder23)Ho, Giang, Helle Wangensteen, and Hilde Barsett. "Elderberry and Elderflower Extracts, Phenolic Compounds, and Metabolites and Their Effect on Complement, RAW 264.7 Macrophages and Dendritic Cells." International Journal of Molecular Sciences18, no. 3 (2017): 584. doi:10.3390/ijms18030584 Elderflowers have also been used in eye washes to help promote healthy vision.24)Forêt, Rosalee De La. "Elder." HerbMentor. Accessed June 01, 2019. https://herbmentor.learningherbs.com/herb/elder
The berries are easily the most used part of the plant. While they do contain some cyanide-forming glycosides, the amount is usually well-tolerated, especially when the berries have been cooked or dried first. Elderberries is most famous as a flu remedy. The reputation is well deserved. Studies have shown that elderberry products, when taken at the first signs of infection, are comparable to commercial antivirals and can reduce the duration of infection by more than half.25)Forêt, Rosalee De La. "Elder." HerbMentor. Accessed June 01, 2019. https://herbmentor.learningherbs.com/herb/elder26)Kinoshita, Emiko, Kyoko Hayashi, Hiroshi Katayama, Toshimitsu Hayashi, and Akio Obata. "Anti-Influenza Virus Effects of Elderberry Juice and Its Fractions." Bioscience, Biotechnology, and Biochemistry76, no. 9 (2012): 1633-638. doi:10.1271/bbb.120112
But Sambucus nigra isn't limited to flu viruses. It's effective against a number of different bacteria and viruses and also acts as an immune stimulant to help you regardless of infection type.27)Bahiense, Jhéssica Benevides, Franciane Martins Marques, Mariana Moreira Figueira, Thais Souza Vargas, Tamara P. Kondratyuk, Denise Coutinho Endringer, Rodrigo Scherer, and Marcio Fronza. "Potential Anti-inflammatory, Antioxidant and Antimicrobial Activities of Sambucus Australis." Pharmaceutical Biology55, no. 1 (2017): 991-97. doi:10.1080/13880209.2017.128532428)Simonyi, Agnes, Zihong Chen, Jinghua Jiang, Yijia Zong, Dennis Y. Chuang, Zezong Gu, Chi-Hua Lu, Kevin L. Fritsche, C. Michael Greenlief, George E. Rottinghaus, Andrew L. Thomas, Dennis B. Lubahn, and Grace Y. Sun. "Inhibition of Microglial Activation by Elderberry Extracts and Its Phenolic Components." Life Sciences128 (2015): 30-38. doi:10.1016/j.lfs.2015.01.03729)Álvarez, Claudio, Andrés Barriga, Fernando Albericio, María Romero, and Fanny Guzmán. "Identification of Peptides in Flowers of Sambucus Nigra with Antimicrobial Activity against Aquaculture Pathogens." Molecules23, no. 5 (2018): 1033. doi:10.3390/molecules23051033
Aside from infection, elderberries have shown promise as a cancer fighter, both internally for tumors, and topically for skin cancers.30)Rugină, Dumitriţa, Daniela Hanganu, Zoriţa Diaconeasa, Flaviu Tăbăran, Cristina Coman, Loredana Leopold, Andrea Bunea, and Adela Pintea. "Antiproliferative and Apoptotic Potential of Cyanidin-Based Anthocyanins on Melanoma Cells." International Journal of Molecular Sciences18, no. 5 (2017): 0949. doi:10.3390/ijms1805094931)Song, Kyoung Jin, Seong Kook Jeon, Su Bin Moon, Jin Suk Park, Jang Seong Kim, Jeongkwon Kim, Sumin Kim, Hyun Joo An, Jeong-Heon Ko, and Yong-Sam Kim. "Lectin from Sambucus Sieboldiana Abrogates the Anoikis Resistance of Colon Cancer Cells Conferred by N-acetylglucosaminyltransferase V during Hematogenous Metastasis." Oncotarget8, no. 26 (2017). doi:10.18632/oncotarget.15034 They also have potent anti-inflammatory effects that help to ease rheumatism symptoms and other inflammation-related pains and problems.32)Simonyi, Agnes, Zihong Chen, Jinghua Jiang, Yijia Zong, Dennis Y. Chuang, Zezong Gu, Chi-Hua Lu, Kevin L. Fritsche, C. Michael Greenlief, George E. Rottinghaus, Andrew L. Thomas, Dennis B. Lubahn, and Grace Y. Sun. "Inhibition of Microglial Activation by Elderberry Extracts and Its Phenolic Components." Life Sciences128 (2015): 30-38. doi:10.1016/j.lfs.2015.01.037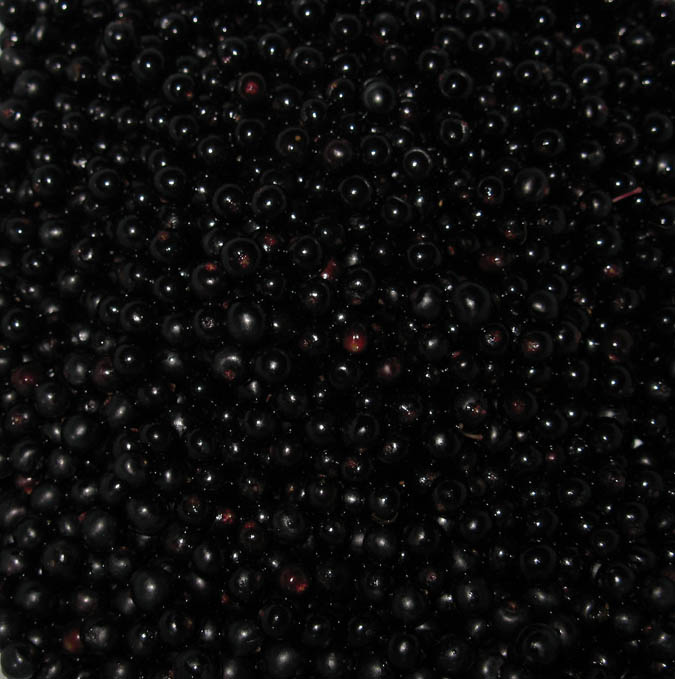 The berries have benefits related to cardiovascular health and blood sugar. They help to lower cholesterol levels and may have an epigenetic effect on liver cells, influencing the expression of chromosomes to bring about more efficient cholesterol processing.33)Farrell, Nicholas, Gregory Norris, Sang Gil Lee, Ock K. Chun, and Christopher N. Blesso. "Anthocyanin-rich Black Elderberry Extract Improves Markers of HDL Function and Reduces Aortic Cholesterol in Hyperlipidemic Mice." Food & Function6, no. 4 (2015): 1278-287. doi:10.1039/c4fo01036a Both elderberry and elderflower have blood glucose lowering properties.34)Ho, Giang, Eili Kase, Helle Wangensteen, and Hilde Barsett. "Effect of Phenolic Compounds from Elderflowers on Glucose- and Fatty Acid Uptake in Human Myotubes and HepG2-Cells." Molecules22, no. 1 (2017): 90. doi:10.3390/molecules2201009035)Salvador, Ângelo, Ewelina Król, Virgínia Lemos, Sónia Santos, Fernanda Bento, Carina Costa, Adelaide Almeida, Dawid Szczepankiewicz, Bartosz Kulczyński, Zbigniew Krejpcio, Armando Silvestre, and Sílvia Rocha. "Effect of Elderberry (Sambucus Nigra L.) Extract Supplementation in STZ-Induced Diabetic Rats Fed with a High-Fat Diet." International Journal of Molecular Sciences18, no. 1 (2016): 13. doi:10.3390/ijms18010013
When we get to the leaves, we need to start exercising some additional caution. Elder leaves have higher concentrations of cyanide-forming glycosides. Also, some species, such as red elder (S. racemosa) are naturally higher in these chemicals and should not be used internally. However, the leaves can be used safely in topical applications. Poultices, pastes, and creams made with elder leaf are anti-inflammatory to the skin and stimulate healing to accelerate recovery.36)Süntar, Ipek Peşin, Esra Küpeli Akkol, Funda Nuray Yalçın, Ufuk Koca, Hikmet Keleş, and Erdem Yesilada. "Wound Healing Potential of Sambucus Ebulus L. Leaves and Isolation of an Active Component, Quercetin 3-O-glucoside." Journal of Ethnopharmacology129, no. 1 (2010): 106-14. doi:10.1016/j.jep.2010.01.05137)Peng, Li Hua, Chun Hay Ko, Sum Wing Siu, Chi Man Koon, Gar Lee Yue, Wai Hing Cheng, Tai Wai Lau, Quan Bin Han, Ka Ming Ng, Kwok Pui Fung, Clara Bik San Lau, and Ping Chung Leung. "In Vitro & in Vivo Assessment of a Herbal Formula Used Topically for Bone Fracture Treatment." Journal of Ethnopharmacology131, no. 2 (2010): 282-89. doi:10.1016/j.jep.2010.06.03938)Farrell, Nicholas J., Gregory H. Norris, Julia Ryan, Caitlin M. Porter, Christina Jiang, and Christopher N. Blesso. "Black Elderberry Extract Attenuates Inflammation and Metabolic Dysfunction in Diet-induced Obese Mice." British Journal of Nutrition114, no. 08 (2015): 1123-131. doi:10.1017/s000711451500296239)Hoffmann, David. Medical Herbalism: The Science and Practice of Herbal Medicine. Rochester, VT: Healing Arts Press, 200340)Forêt, Rosalee De La. "Elder." HerbMentor. Accessed June 01, 2019. https://herbmentor.learningherbs.com/herb/elder
The bark contains a higher level of cyanide-forming compounds and should only be used by an experience herbalist. One of its uses is as a laxative, which may be linked to its higher quantity of cyanide-forming glycosides.
Nutrition Properties
Elderberries are a nutrient-dense food. They're loaded with antioxidants, have more Vitamin C than an orange, and several times more Vitamin A than blueberries. They're an excellent source of iron and a good source of calcium, phosphorus, potassium, and B6. Elderberries also contain lesser amounts of many other nutrients and are a good energy source, without being sugary.
Elderberry Preparation and Usage
Elder plants can be used to create a large number of different products; far too many to fully represent here. This list doesn't even touch the food applications. Although the number of options may be intimidating, the various preparations are well worth trying.
There are many different ideas about the "correct" way to make an elderberry tincture, syrup, tea, etc. Likewise, there are many different "correct" dosages. This is to be expected from such a widely used plant. Naturally, the examples below are not the only way to create and use these elderberry products, but they should be suitable to most circumstances and can form the basis for a more personalized formula later.
Tea, Spray, and Eyewash
Tea
Flowers, berries, and leaves can all be used to make elder tea. A flower-based tea is easily the most gentle and safest for use with children. Teas made with the berries may contain a very small amount of cyanide-forming glycosides, but are generally well tolerated.
Teas made from the leaves will have the highest amount of cyanide-forming glycosides. The dangers of using elder leaves is often greatly exaggerated with reports of frequent fatal poisonings. In truth, elder leaves can be used safely and without side-effects by most adults, if minimal precautions are observed.
Verify your species. Some species, such as red elder (S. racemosa), have much higher glycoside levels and should not be consumed.
Do not consume excessive amounts of tea. If you experience digestive distress, stop drinking the tea.
Always use the hot infusion method when using elder leaves. Heat helps to neutralize the cyanide-forming glycosides.
Hot Infusion Method
Place 1/2 tbsp. dried berries, 1/2 tbsp. dried flowers, or 1 tsp. dried leaves in a cup. Pour in 1 cup of boiling water and cover. Allow this to steep for 10 minutes. Strain out the herbs and sweeten as desired. Drink while hot, 3 times a day.
Cold Infusion Method
A cold infusion is gentler on the plant and its medicinal compounds, but it takes longer to create. Place your herbs in water and cover the top of your container. Leave the herbs for at least 4 hours, or overnight. Strain out the herbs and use as you would with the hot infusion.
Spray and Eyewash
To make a spray, simply pour the cooled tea into a spray bottle. That's the only extra step. Similarly, the only extra step to making an eyewash an eyewash is to pour it into an eye washing cup. However, this is typically only done with a cold infusion of elder flowers; not with berry or leaf tea.
Fever-Breaking Infusion
This is a classic combination to be taken at the first sign of illness, especially when the sickness comes with fever. Add 1 tsp each of yarrow, elder leaf ,and  peppermint to a cup. Pour 1 cup of boiling water over the herbs and cover. Allow this to steep for 10 minutes. Strain out the herbs and drink. This remedy works best if you stay warm. Wrapped up in bed is best. Storing the drink in a thermos helps to keep it warm in between sips. Drink 3 cups a day.
Syrup
1/2 cup dried elderberries (or 1 cup fresh)
2 cups water
5 cloves
1 tbsp fresh ginger
1 cinnamon stick
1 cup honey
Add everything but the honey to a pot and bring to a boil. Reduce heat to a simmer and cover nearly completely. Allow to simmer until the liquid is reduced by half. Strain liquid and add honey. Bottle and store in your refrigerator.
A typical serving is 1/2-1 tsp for children and 1-2 tsp for adults. This can be taken once a day when you've been exposed to an illness and want to keep your immune system on alert, or every 2-3 hours when actively trying to fight off an infection.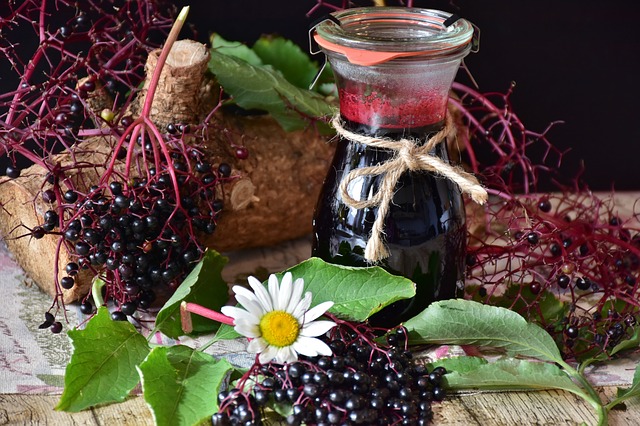 Make Your Own Elderberry Syrup With Our DIY Elderberry Syrup Kit! Buy Yours Here!
Juice
Pick and wash any amount of elderberries. Place them in a pot on the stove and add just enough water to cover them. Simmer them for about 10 minutes. This will help soften the skins for easier juice extraction, and it will help to break down and deactivate any cyanide-forming glycosides.
Pour the berries into a cloth straining bag, place them in a bowl, and leave them cool until they can be handled. Squeeze the cloth bag to release the elderberry juice. Sweeten as desired with sugar, honey, or fruit juice.
Elderberry juice is usually very low in cyanide-forming glycosides, and can often be consumed as a food, rather than a medicine. However, you should still use appropriate cautions until you know how you will react to it.
Tincture
Fill a jar halfway with dried elderberries or 3/4 full with fresh ones. Pour vodka over the berries, leaving around an inch of airspace at the top. You can substitute any other flavorless alcohol for the vodka, as long as it is around 90 proof (45% alcohol).
If you are using fresh berries, you may wish to use an alcohol with a slightly higher proof to compensate for the extra water in the berries. But this is not critical.
Add a lid. Label the jar with the name of the plant and the date. Shake up the jar, then set it away in a dark, cool location, such as inside a cabinet. Shake the jar every day for two weeks. Some people go as little as 1 week. Others let it go for a month or more.
There is no real upper limit to how long you can leave a tincture to infuse, but ending it too early can result in a weaker product.
When you are ready, strain out the liquid and rebottle it. Be sure it has a label.
Recommended dosages vary dramatically, from 1-3 drops per day to 90 drops per hour. Needless to say, this provides a fairly huge margin for error. Around 30 drops every 2-3 hours is an acceptable middle-ground to start from. If needed, consult an experienced herbalist for help determining a dosage more tailored to you and your circumstances.
Pet Uses
Elderberry products can be used successfully with pets. However, some caution should be taken. Our animal companions are often much smaller than us, and thus any cyanide-forming glycosides could affect them with smaller doses. On the other hand, many birds love to eat elderberries and can do so without any apparent risk. Consult a veterinarian with herbal knowledge, or an herbalist with veterinary knowledge, if you are unsure about using elderberries with your animals.
Precaution and Contraindications
Elder plants contain small amounts of cyanogenic glycosides that breaks down into hydrogen cyanide upon digestion. These compounds are most concentrated in the stems, leaves, and unripe fruit, but also occur in the seeds of ripe fruit.
Most people are unaffected by cooked or dried elderberry products or moderate amounts of fresh berries. However, young children and people who are especially sensitive to these glycosides may experience upset stomach, diarrhea, and vomiting. Pregnant and nursing women should consult a medical professional before consuming elderberry products.
While the risk is often greatly exaggerated, a large enough dose could potentially be fatal. The greatest risk comes from unripe berries, leaves, and stems.
The berries are considered a food as much as a medicine, and preparations are usually well tolerated. Cooking or drying helps to reduce the levels of glycosides, improves the flavor, and makes the berry's nutrition more available to the body.
The glycoside content also varies between species. For example, red elderberries (Sambucus racemosa) have a higher content . But even these have served as a regular food for indigenous peoples when first cooked and deseeded. When wildcrafting, talk with a local expert to see if your local elderberries have any special requirements before eating.
Due to the immune stimulating properties of elder, people with autoimmune disease, organ transplants, and other immune complications should consult with a medical professional before using elderberry products. Likewise, people using medications with similar properties to elderberry may want to speak with their doctor to check for potential synergistic effects. This may include diuretics, laxatives, diabetes medication, and others.
Plant ID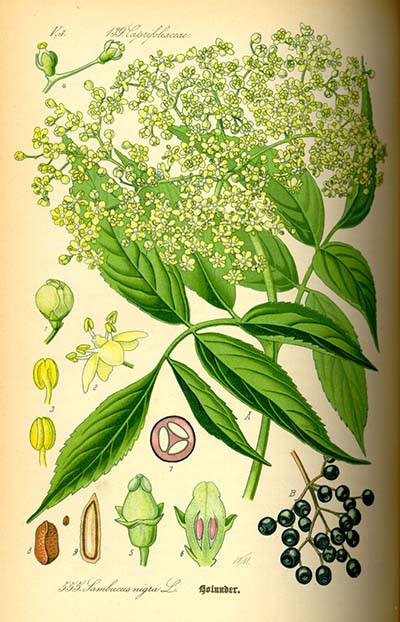 Elderberry plants form a shrub or small tree, often growing in dense clusters with other elders. They have woody stems with small bumps (lenticels) and a pithy core. The leaves are pinnately compound with toothy margins and 5-9 leaflets. The flowers are creamy white, small, have 5 petals, 5 states, and grow in a cluster. The berries are round and glossy. Berry color can vary by species. Black elder (Sambucus nigre) and American elder (S. canadensis) have black or deep purple berries. Red elder (S. recemosa) is red, Australian elder (S. gaudichaudiana) is white to yellow, and two blue elders (S. cerulea and S. mexicana) are blue.
Elderberry is similar to two different plants called Hercules club (Zanthoxylum clava-herculis and Aralia spinosa). Each of these can be easily distinguished from elder by their thorns. Elderberry has no thorns whatsoever. Anything with thorns is not an elder.
Elderberry also bears a passing resemblance to deadly water hemlock.
However, these can also be easily distinguished. The bloom of a water hemlock is a compound umbel, or an umbel of umbels. Spatially, they resemble the explosion of fireworks.
The stem of a water hemlock is smooth and non-woody, while the woody stem of an elder has small bumps. The leaves of water hemlock are also distinctly different from elder.
With hemlock, the leaf veins terminate in the notches between the teeth at the margin of the leaf. In elderberry, the veins typically terminate at the tip of the teeth. And while an elder's leaves are pinnately compound, water hemlock's leaves are double compound. Lastly, the water hemlock will produce a dry seed; not a juicy berry, like the elder.
Where It Grows and Where to Find It
Various elderberry species grow all over the world, being found on every continent except Antarctica. Most of the elderberries in common use prefer moist ground, but can tolerate dry ground as well. They can often be found at riverbanks, roadsides, thickets, damp areas, the edges of forests, and gardens. The prefer sun, but will tolerate a fair amount of shade.
How and When to Harvest
Flowers are harvested in the spring. Cut away entire flower clusters to harvest. You may wish to let the flowers sit outside in the shade for a couple of hours to allow visiting bugs to depart. Separate individual flowers from the stems before using them. Freezing the cluster can help to make this easier, but it not essential. Remember to leave some flowers on the plant so they can turn into berries later.
Berries should be harvested when fully ripe. This is usually in summer, but can vary with species and location. As with the flowers, freezing can help to make removing the berries easier. Both flowers and berries can be dried or frozen for long-term storage.
Remember that local species use the elderberry plant as a food source, and that the plant would like a chance to reproduce. Leave some flowers and berries for wildlife to enjoy and to help the plant pass on its genes.
What Do You Think?
Elderberry is an excellent food and a living pharmacy that's well worth bringing into your yard. It's rich history with humans shows just how important it was to our ancestors and how important it should be to us today. What are your favorite elder foods and medicines? Have you used elder to heal your family? If you enjoy "the elder mother," let us know about it in the comments.
___________________
Psst! Our Lawyer Wants You to Read This Big, Bad Medical Disclaimer –> The contents of this article, made available via The Grow Network (TGN), are for informational purposes only and do not constitute medical advice; the content is not intended to be a substitute for professional medical advice, diagnosis, or treatment. Always seek the advice of a qualified health care provider with any questions you may have regarding a medical condition. If you think you may be suffering from any medical condition, you should seek immediate medical attention. You should never delay seeking medical advice, disregard medical advice, or discontinue medical treatment because of information provided by TGN. Reliance on any information provided by this article is solely at your own risk. And, of course, never eat a wild plant without first checking with a local expert.
The Grow Network is a participant in the Amazon Services LLC Associates Program, an affiliate program designed to provide a means for our team to earn fees for recommending our favorite products! We may earn a small commission, at no additional cost to you, should you purchase an item after clicking one of our links. Thanks for supporting TGN!
(Visited 12,837 times, 1 visits today)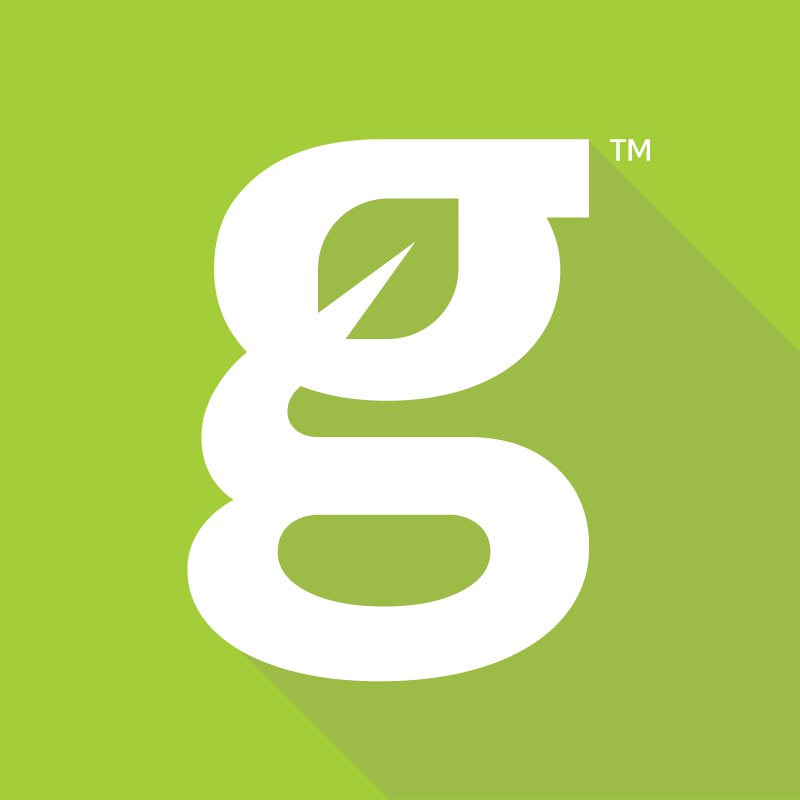 The Grow Network is a global network of people who produce their own food and medicine. We're the coolest bunch of backyard researchers on Earth! We're constantly sharing, discovering, and working together to test new paths for sustainable living—while reconnecting with the "old ways" that are slipping away in our modern world. We value soil, water, sunlight, simplicity, sustainability, usefulness, and freedom. We strive to produce, prepare, and preserve our own food and medicine, and we hope you do, too!
References

↑

1,

↑

7,

↑

9,

↑

11,

↑

22,

↑

24,

↑

25,

↑

40
Forêt, Rosalee De La. "Elder." HerbMentor. Accessed June 01, 2019.

https://herbmentor.learningherbs.com/herb/elder

↑

2,

↑

8,

↑

17,

↑

28,

↑

32
Simonyi, Agnes, Zihong Chen, Jinghua Jiang, Yijia Zong, Dennis Y. Chuang, Zezong Gu, Chi-Hua Lu, Kevin L. Fritsche, C. Michael Greenlief, George E. Rottinghaus, Andrew L. Thomas, Dennis B. Lubahn, and Grace Y. Sun. "Inhibition of Microglial Activation by Elderberry Extracts and Its Phenolic Components." Life Sciences128 (2015): 30-38. doi:10.1016/j.lfs.2015.01.037

↑

3,

↑

16,

↑

27
Bahiense, Jhéssica Benevides, Franciane Martins Marques, Mariana Moreira Figueira, Thais Souza Vargas, Tamara P. Kondratyuk, Denise Coutinho Endringer, Rodrigo Scherer, and Marcio Fronza. "Potential Anti-inflammatory, Antioxidant and Antimicrobial Activities of Sambucus Australis." Pharmaceutical Biology55, no. 1 (2017): 991-97. doi:10.1080/13880209.2017.1285324

↑

4,

↑

23
Ho, Giang, Helle Wangensteen, and Hilde Barsett. "Elderberry and Elderflower Extracts, Phenolic Compounds, and Metabolites and Their Effect on Complement, RAW 264.7 Macrophages and Dendritic Cells." International Journal of Molecular Sciences18, no. 3 (2017): 584. doi:10.3390/ijms18030584

↑

5,

↑

31
Song, Kyoung Jin, Seong Kook Jeon, Su Bin Moon, Jin Suk Park, Jang Seong Kim, Jeongkwon Kim, Sumin Kim, Hyun Joo An, Jeong-Heon Ko, and Yong-Sam Kim. "Lectin from Sambucus Sieboldiana Abrogates the Anoikis Resistance of Colon Cancer Cells Conferred by N-acetylglucosaminyltransferase V during Hematogenous Metastasis." Oncotarget8, no. 26 (2017). doi:10.18632/oncotarget.15034

↑

6,

↑

30
Rugină, Dumitriţa, Daniela Hanganu, Zoriţa Diaconeasa, Flaviu Tăbăran, Cristina Coman, Loredana Leopold, Andrea Bunea, and Adela Pintea. "Antiproliferative and Apoptotic Potential of Cyanidin-Based Anthocyanins on Melanoma Cells." International Journal of Molecular Sciences18, no. 5 (2017): 0949. doi:10.3390/ijms18050949

↑

10,

↑

19,

↑

38
Farrell, Nicholas J., Gregory H. Norris, Julia Ryan, Caitlin M. Porter, Christina Jiang, and Christopher N. Blesso. "Black Elderberry Extract Attenuates Inflammation and Metabolic Dysfunction in Diet-induced Obese Mice." British Journal of Nutrition114, no. 08 (2015): 1123-131. doi:10.1017/s0007114515002962

↑

12,

↑

34
Ho, Giang, Eili Kase, Helle Wangensteen, and Hilde Barsett. "Effect of Phenolic Compounds from Elderflowers on Glucose- and Fatty Acid Uptake in Human Myotubes and HepG2-Cells." Molecules22, no. 1 (2017): 90. doi:10.3390/molecules22010090

↑

13,

↑

35
Salvador, Ângelo, Ewelina Król, Virgínia Lemos, Sónia Santos, Fernanda Bento, Carina Costa, Adelaide Almeida, Dawid Szczepankiewicz, Bartosz Kulczyński, Zbigniew Krejpcio, Armando Silvestre, and Sílvia Rocha. "Effect of Elderberry (Sambucus Nigra L.) Extract Supplementation in STZ-Induced Diabetic Rats Fed with a High-Fat Diet." International Journal of Molecular Sciences18, no. 1 (2016): 13. doi:10.3390/ijms18010013

↑

14,

↑

26
Kinoshita, Emiko, Kyoko Hayashi, Hiroshi Katayama, Toshimitsu Hayashi, and Akio Obata. "Anti-Influenza Virus Effects of Elderberry Juice and Its Fractions." Bioscience, Biotechnology, and Biochemistry76, no. 9 (2012): 1633-638. doi:10.1271/bbb.120112

↑

15,

↑

29
Álvarez, Claudio, Andrés Barriga, Fernando Albericio, María Romero, and Fanny Guzmán. "Identification of Peptides in Flowers of Sambucus Nigra with Antimicrobial Activity against Aquaculture Pathogens." Molecules23, no. 5 (2018): 1033. doi:10.3390/molecules23051033

↑

18
Beaux, D., J. Fleurentin, and F. Mortier. "Effect of Extracts of Orthosiphon Stamineus Benth, Hieracium Pilosella L., Sambucus Nigra L. and Arctostaphylos Uvaursi (l.) Spreng. in Rats." Phytotherapy Research12, no. 7 (1998): 498-501. doi:10.1002/(sici)1099-1573(199811)12:73.3.co;2-u

↑

20,

↑

37
Peng, Li Hua, Chun Hay Ko, Sum Wing Siu, Chi Man Koon, Gar Lee Yue, Wai Hing Cheng, Tai Wai Lau, Quan Bin Han, Ka Ming Ng, Kwok Pui Fung, Clara Bik San Lau, and Ping Chung Leung. "In Vitro & in Vivo Assessment of a Herbal Formula Used Topically for Bone Fracture Treatment." Journal of Ethnopharmacology131, no. 2 (2010): 282-89. doi:10.1016/j.jep.2010.06.039

↑

21,

↑

36
Süntar, Ipek Peşin, Esra Küpeli Akkol, Funda Nuray Yalçın, Ufuk Koca, Hikmet Keleş, and Erdem Yesilada. "Wound Healing Potential of Sambucus Ebulus L. Leaves and Isolation of an Active Component, Quercetin 3-O-glucoside." Journal of Ethnopharmacology129, no. 1 (2010): 106-14. doi:10.1016/j.jep.2010.01.051

↑

33
Farrell, Nicholas, Gregory Norris, Sang Gil Lee, Ock K. Chun, and Christopher N. Blesso. "Anthocyanin-rich Black Elderberry Extract Improves Markers of HDL Function and Reduces Aortic Cholesterol in Hyperlipidemic Mice." Food & Function6, no. 4 (2015): 1278-287. doi:10.1039/c4fo01036a

↑

39
Hoffmann, David. Medical Herbalism: The Science and Practice of Herbal Medicine. Rochester, VT: Healing Arts Press, 2003
Tags: