About Us
Our Key Initiatives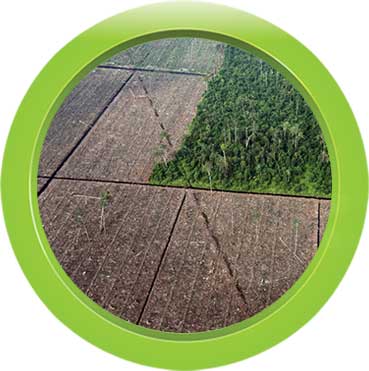 Stopping The Destruction Of The Earth
Commercial agriculture is the cause of planetary desertification, polluted rivers, and ocean dead zones. We show people how to grow half of their food in their backyard in less than an hour per day.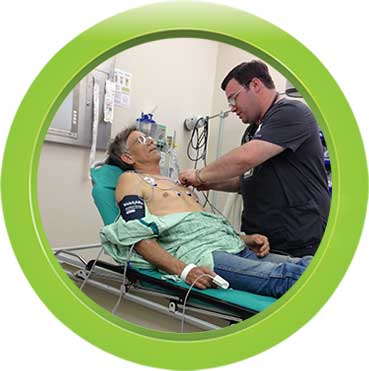 Averting The End Of Modern Medicine As We Know It
The World Health Organization is forecasting that, by 2030, minor cuts will kill and all modern surgeries will be too risky due to antibiotic resistance. We show people highly effective herbal techniques to treat infections without pharmaceuticals.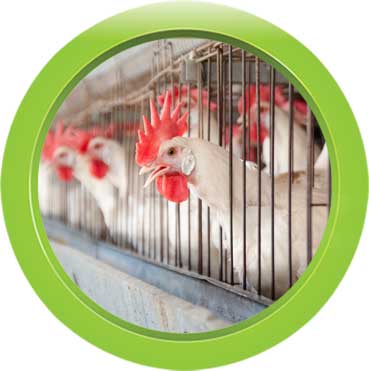 Stopping The Torture Of Innocent Animals
Commercial production of meat is barbaric. We show people how to humanely produce half of the protein needs for a family of 4 in less than 10 minutes per day.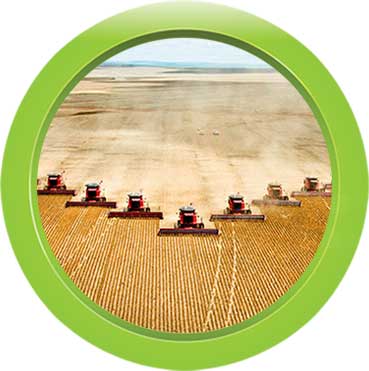 Preventing Extinction
92% of heirloom seed varieties and 87% of heritage livestock breeds are completely gone. We show people how to create a legacy for themselves with deeply meaningful work in backyard breeding of useful plants and animals.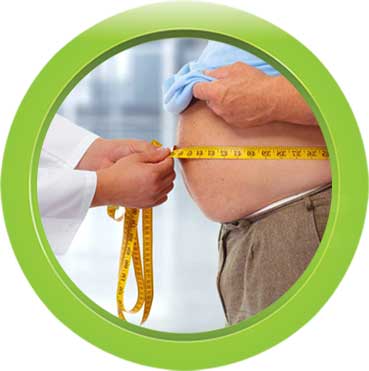 Ending Modern Disease
The root cause of cancer, diabetes, heart disease, and obesity is malnutrition. We show people how to create living, mineral rich soil that produces deeply nutritious food. 
Meet Marjory Wildcraft
Marjory Wildcraft is the female leader of the Survival and Preparedness movement.  In 2009 she founded The Grow Network, which is a community of people focused on modern self-sufficient living. She has been featured by National Geographic as an expert in off-grid living, she hosted the Mother Earth News Online Homesteading Summit, and she is listed in Who's Who in America for having inspired hundreds of thousands of backyard gardens. Marjory was the focus of an article that won Reuter's Food Sustainability Media Award, and she recently authored The Grow System: The Essential Guide to Modern Self-Sufficient Living—From Growing Food to Making Medicine.
She is best known for her DVD series Grow Your Own Groceries, which has over a half million copies in use by homesteaders, foodies, preppers, universities, and missionary organizations around the world.
Beloved for her humorous, non-judgmental, get 'er done style, Marjory raised two teenagers in Central Texas and currently splits her time between Paonia, CO, and Puerto Rico. When she's not building an online network, being "Mom," and tending her family's food supply, Marjory loves playing, running, doing gymnastics, skateboarding, acquiring skills from the Paleolithic era (yes, she is part cavewoman!), and experimenting with anything and everything related to food production and sustainability.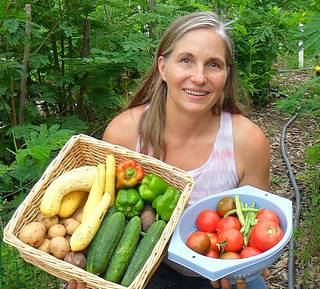 Marjory Wildcraft

Founder
Favorite Vegetable: Green Beans
Meet The Grow Team
Born and raised in Chicago, Ruth came onboard full time at The Grow Network in early 2018 and is excited to head up The Grow Network's ever-expanding line of herbal remedies and in-depth information provided to our Community!
Ruth attained a degree in Apparel Design and Marketing. During her time in the apparel industry, she realized just how damaging it is to the planet and stepped away to pursue true wealth, health, and happiness in homesteading. She has many years of experience in various marketing, home-crafting, and digital-design positions.
When not planning The Grow Network's "next big thing," Ruth spends time on extensive DIY projects on her homestead. She also loves cooking scratch-made meals, canning and preserving, her garden and chickens, and making her own clothes by hand.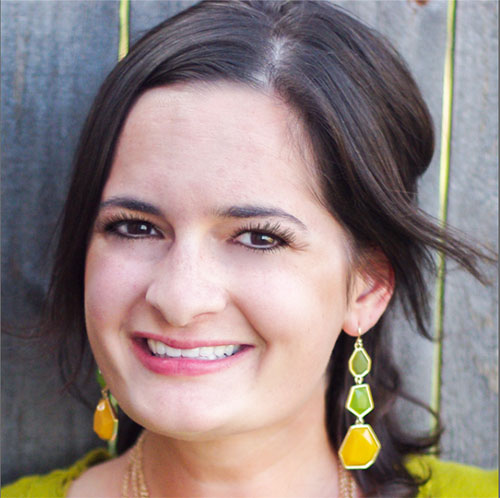 Ruth Reyes

Director of Operations
Favorite Vegetable: Zucchini
Nikki comes to The Grow Network with nearly two decades of combined customer service and teaching experience.
She was recently named the 2019 Customer Service Professional of the Year – Silver Winner! And has a consistent reputation for actively listening and working hard to ensure every customer is content.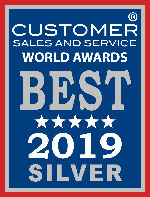 As an avid researcher and a lifetime student, Nikki loves the opportunity to hear what others are doing to better themselves naturally while learning about and testing theories of various homesteading tools and techniques. Nikki feels privileged to work with people who are looking to make a difference in their life through sustainable living.
Nikki currently resides in Michigan with her husband and three sons, who share an appreciation for what the four seasons offer outdoors—including great hunting and fishing, off-road trails, sand dunes, and waterfalls. Nikki also enjoys gardening, raising chickens and honey bees, and tapping maple trees for her family's annual supply of maple syrup.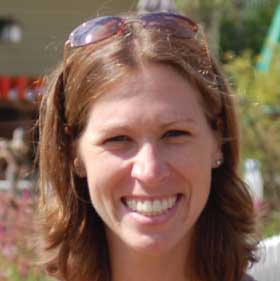 Nikki Follis

Director of Customer Success
Favorite Vegetable: Cauliflower
With two decades of experience as a writer, editor, and researcher for industries ranging from food service and media to technology and education, Merin is thrilled to be feeding The Grow Network Community's love of gardening and homesteading through the development and management of online content.
Merin was honored as the winner of the 2017 Food Sustainability Media Award – Best of the Web category for her in-depth piece covering how homegrown food is a solution to reversing the decline of nutrition in our diets.

In 2016, an interstate move from the big city to the land of green chiles and layered clothing—Southwest Colorado—brought with it an opportunity to become a Master Gardener Volunteer, pursue homesteading on nearly five acres, and enjoy the gorgeous views and distinct seasons of the Animas River Valley with her husband and their three children, two dogs, and one parakeet.
When she's not busy dotting i's and crossing t's for The Grow Network's communication efforts, you can find Merin hiking, skiing, volunteering for local gardening organizations, tending to her 19 chickens, and continuing her pursuit of the perfect homegrown tomato.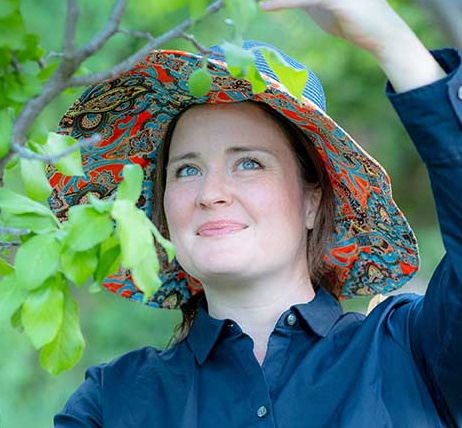 Merin Porter

Director of Editorial Content
Favorite Vegetable: Hatch Green Chiles
With a background in technology and marketing, Jimerson combined his passion for homesteading and the outdoors with a wish to make a change in the world and joined The Grow Network family.
As the official TGN geek, Jimerson isn't (always) found playing video games or watching Star Trek in his downtime; he can also be caught woodworking, cooking, biking, hiking, and watching his Corgi herd animals around the yard.
Jimerson has a great understanding of the importance of Real Food for every human. He is passionate about a vision that fuses technology and simplicity to allow people from any walk of life to grow their own food in a healthy, natural, and sustainable way.
Jimerson resides in Pilot Point, TX, with his 13-year-old twins and dog.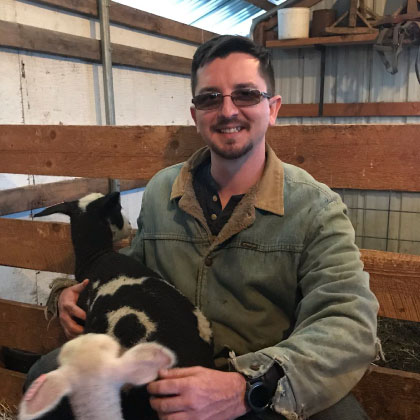 Jimerson Adkins

Director of Technical Operations
Favorite Vegetable: Garlic
Anthony Tamayo is a Texas-based editorial and advertising photographer.
In 1994, Anthony moved to Los Angeles with $500 dollars in his pocket and a dream to be a photographer. He was immediately greeted with an earthquake.
He then spent the next 18 years working at the highest level of the photo industry as general manager for SmashBox Studios, studio owner, producer, and assistant. During this time, he was fortunate enough to work with and learn from some of the best photographers in the world.
Anthony resides in Austin with his amazing wife, Jeanne, their dog Wolfgang, two cats, and four chickens.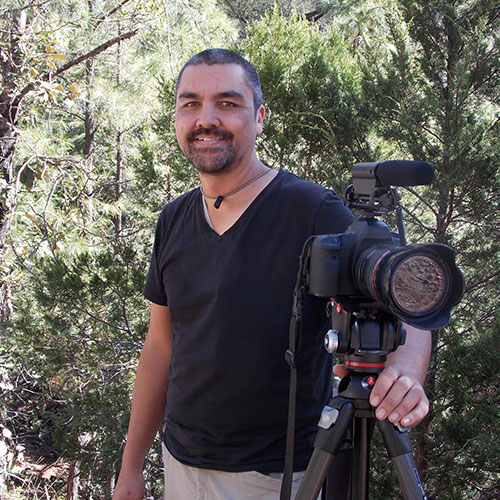 Anthony Tamayo

Director of Media Development 
Favorite Vegetable: Asparagus
Scott started out writing freelance posts for The Grow Network. Like an invasive plant, he quickly got his roots in and is now too entrenched to easily get rid of.
Scott is a lifelong resident of the Ozark Mountains. When he isn't exploring the hills and valleys, talking to all the plants, he's probably messing around with his chickens or finding new places in his yard to sneak in even more plants (and hoping that his wife won't notice). He's been known to "accidentally" drop seeds in open locations while he's out and about. You may also bump into him on jogging trails as he trains for ultramarathons – because sometimes life just isn't painful enough as is.
Scott is licensed to teach music and science and has nearly two decades of experience working with kids. He and his wife homeschool their 4 children and greatly enjoy the flexibility and efficiency it offers.
His other hobbies include reading and growing a majestic beard.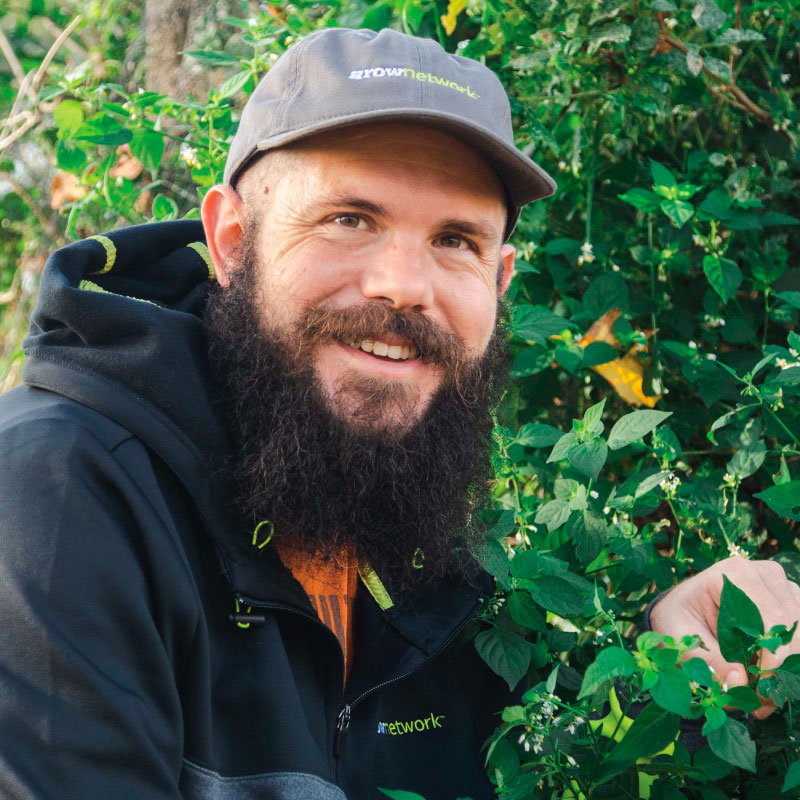 Scott Sexton

Contributing Expert
Favorite Vegetable: Greenbriar tips
Nestled in the heart of the Colorado Rocky Mountains, in a small town called Paonia, Sarah Peterson has found her home. She spent several years traveling around the country volunteering on WWOOFer farms before settling down in Paonia, and she couldn't be happier to be there.
Sarah graduated with a BA in both Environmental Studies and Geography from the University of Colorado in Boulder. Upon graduating, she worked for NOAA for a number of years, before setting out on her wild adventure of finding herself.
She is an off-grid, tiny house dweller and she's currently building out a greenhouse and adding a cob addition to her little home. She's passionate about permaculture, natural building, cultivating resilience through community, alternative currency, utilizing the waste stream and regenerative agriculture. She loves backpacking, hot springs, dancing, star gazing, and sewing.
Sarah is grateful to work with Marjory Wildcraft and The Grow Network team and help promote some of the ideas that she is most passionate about. She is holding down the fort in Paonia and excited about all the possibilities that lie ahead.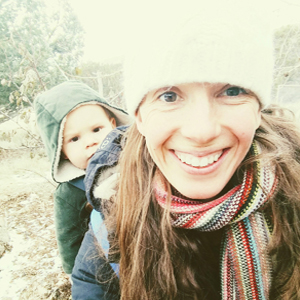 Sarah Peterson

Fulfillment Manager
Favorite Vegetable: Red Bell Peppers
Our Advisory Board
With a PhD in Genetics from Harvard University, Carol specializes in developing open source crops for organic growing conditions, sustainable agriculture, and human survival for the next thousand years. Author of several book's including the landmark titles "Breed Your Own Vegetable Varieties" and "The Resilient Gardener".
Carol Deppe, PhD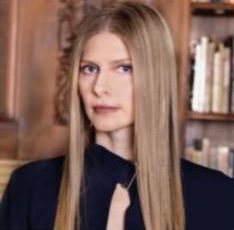 Celeste Fine is a co-founder at Park and Fine Literary and Media located in New York, NY. She represents extraordinary authors and has developed a reputation for negotiating book deals for high-profile authors with big ideas and strong platforms that impact millions of Americans every year.
Celeste Fine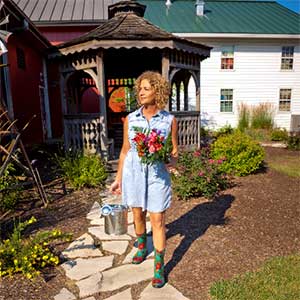 Glenda Lehman Ervin is the Vice President of Marketing for Lehman's and the daughter of company founder, Jay Lehman. Originally specializing in products for the Amish community, now known worldwide as a the "Low Tech Superstore", supplying homesteaders with products for simple living.
Glenda Lehman Ervin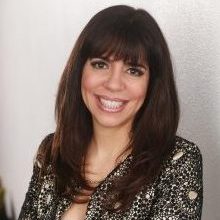 The Grown Network is dedicated to building wealth. Financial life designer, best-selling author, and strategist, Teresa Kuhn, JD, RFC is the president and CEO of Austin, TX-based Living Wealthy Financial Group. Her passion is growing and preserving wealth while building authentic relationships.
Teresa Kuhns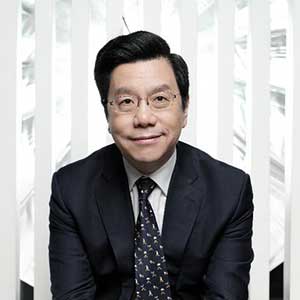 Dr. Kai-Fu Lee is the author of NY Times best-selling book "AI Superpowers: China, Silicon Valley, and The New World Order". He wrote the first computer program that beat a human world champion. He founded Microsoft China and has held executive positions at Apple, SGI, and Google.
Dr. Kai Fu Lee
Philanthropist and Venture Capitalist, Sinovation Ventures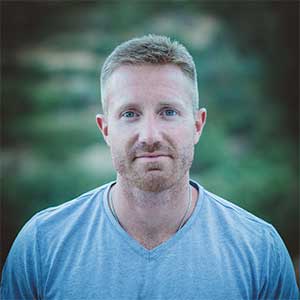 Jason travels to the Earth to interview Centenarians, the world's premier longevity scientists, physicians, healers, and health experts for the Human Longevity Project. Working to uncover the lifestyle, environmental, and physiological aspects of disease, healthy aging, and the true nature of longevity in our modern world.
Jason Prall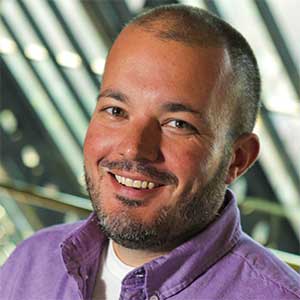 Kevin Barber is a content marketing expert with over 15 years of experience helping companies grow their businesses online. His guidance in avatars, value mapping, funnel design, customer acquisition, SEO, and marketing strategy have been invaluable.
Kevin Barber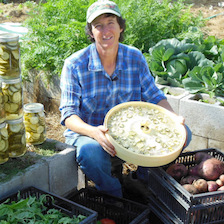 3rd Generation organic farmer who has been developing her organic High Performance Garden style for decades on her family's 210 acre organic farm, The Living Farm in Paonia, Colorado. The Living Farm also has an Educational Outreach Program which provides organic gardening education around the world.
Lynn Gillespie
Greenhouse Advisor for The Grow NetworkCo-Owner, TheLivingFarm.org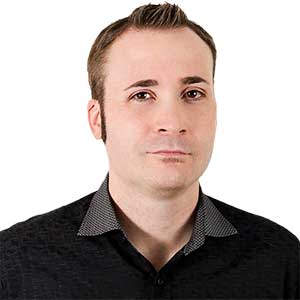 Leading book marketer, propelling 94 consecutive books onto national bestseller lists, including The Wall Street Journal, USA Today and The New York Times. Micheal is co-author of the book "Pendulum: How Past Generations Shape Our Present and Predict Our Future".
Michael Drew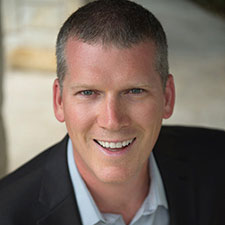 Mike Adams, the "Health Ranger," is an outspoken consumer health advocate, award-winning investigative journalist, internet activist and science lab director. He is the founder and editor of NaturalNews.com, the internet's most-trafficked natural health news website in addition to several other natural health websites.
Mike Adams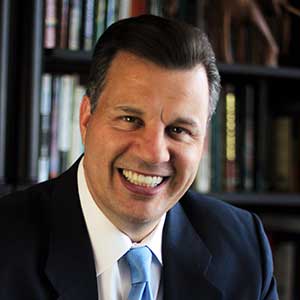 Life-long entrepreneur who started his first business, a bicycle repair shop, after the death of his father when he was just 13 years old. Since that time, he has founded more than 20 companies, and has created the Business Finishing School to teach other entrepreneurs "The 12 Foundational Principles of Business,".
Rick Sapio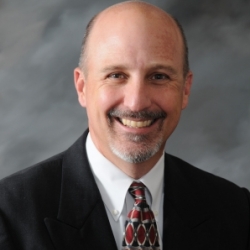 The Grow Network is an extremely thrifty organization. We're always trying to do more for less and run as lean as possible. Rick Womble has been instrumental in advising our financial decisions to ensure the continued success that allows us to be a pillar in the online sustainability community.
Rick Womble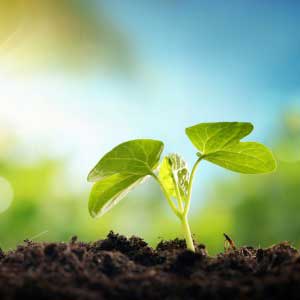 "To forget how to dig the earth and to tend the soil is to forget ourselves." – Mahatma GandhiOur most revered teacher is Nature itself. All true weath comes from the ground and we are ever grateful to be stewards of this beautiful, dynamic, bountiful planet.
🌿 Nature
The Source of True Wealth
Contributing Experts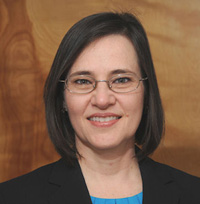 Alison has a PhD in Genetics from Virginia Polytechnic Institute and State University in Blacksburg, VA, specializing in disease resistance in poultry. Alison's skills in building collaborative partnerships help The Livestock Conservancy to expand its strategic scientific and technical capacity in conservation programs.
Alison Martin, PhD
Executive Director,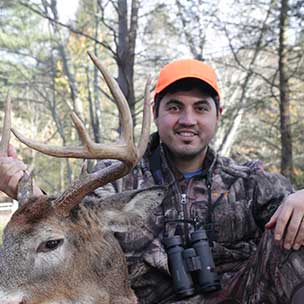 The homesteader behind the Homesteady Podcast and Youtube Channel, focusing on living the homestead life. Aust has helped his family become "Meat Independent", through farming, hunting and fishing, and he loves to share what he has learned from this lifestyle with others through videos and podcasts.
Austin Martin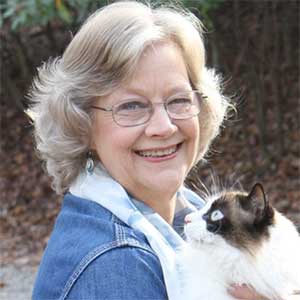 Contributing editor to Mother Earth News and Mother Earth Living magazines. She is also the author of several books that aim to help gardeners grow along side their gardens. She enjoys sharing her knowledge gained over a lifetime of gardening, cooking, and preservation of delicious things to eat.
Barbara Pleasant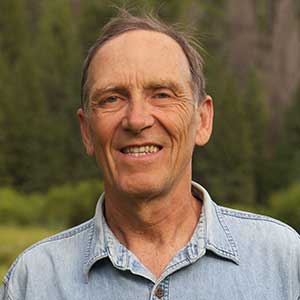 Bill McDorman is a seed saver, writer, and educator. He is co-founder of The Down Home Project, Garden City Seeds, Seeds Trust, High Altitude Gardens, the Sawtooth Botanical Gardens, Seed School and the Rocky Mountain Seed Alliance. He is author of the book Basic Seed Saving.
Bill McDorman
Executive Director,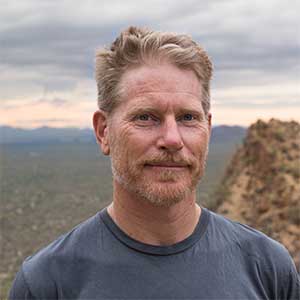 Brad is a dynamic teacher, consultant, and designer of regenerative systems that sustainably enhance local resources and our global potential. He is the author of the award-winning, best-selling book series Rainwater Harvesting for Drylands and Beyond. He is also a co-founder of Desert Harvesters.
Brad Lancaster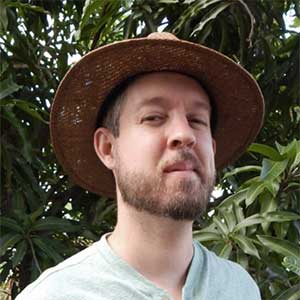 Author of multiple books on gardening. He has been featured in Mother Earth News, Backwoods Home, Heirloom Gardener and other outlets. He's also a member of the team here at The Grow Network, co-hosting a podcast with Marjory and contributing his uniquely entertaining articles and videos.
David the Good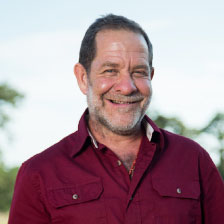 He has spent more than 20 years living very primitively—almost wild—in the Sonoran Desert and other wilderness areas in North and South America. Through his travels he has learned ancient herbal medicine traditions from many indigenous cultures, and now strives to share this living knowledge with the world.
Doug Simons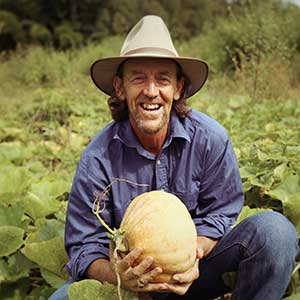 World renowned permaculture designer, consultant and teacher. His Permaculture Design Certificate was earned in 1983 with Bill Mollison, widely considered the "father of permaculture." He's worked with of 1000's of permaculture projects in 6 continents and over 50 countries around the world.
Geoff Lawton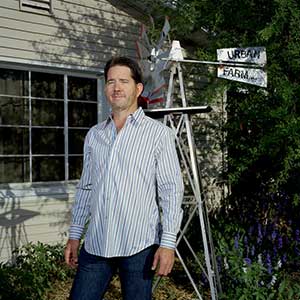 Greg has developed his home, the Urban Farm, into Phoenix's first showcase for urban farming. His 1/3-acre yard features a primarily edible landscape, including over 70 fruit trees, rainwater and greywater harvesting, solar applications, and extensive use of reclaimed and recycled building materials.
Greg Peterson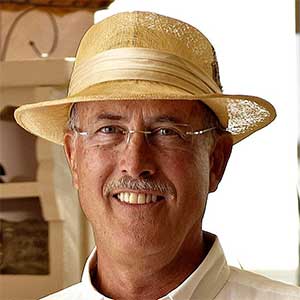 Recognized as one of the leaders in the research, education, and promotion of natural organic practices. He has extensive experience and provides state-of-the-artadvice in natural organic gardening, landscaping, pet health, composting, pest control, and how to enjoy a healthier lifestyle.
Howard Garrett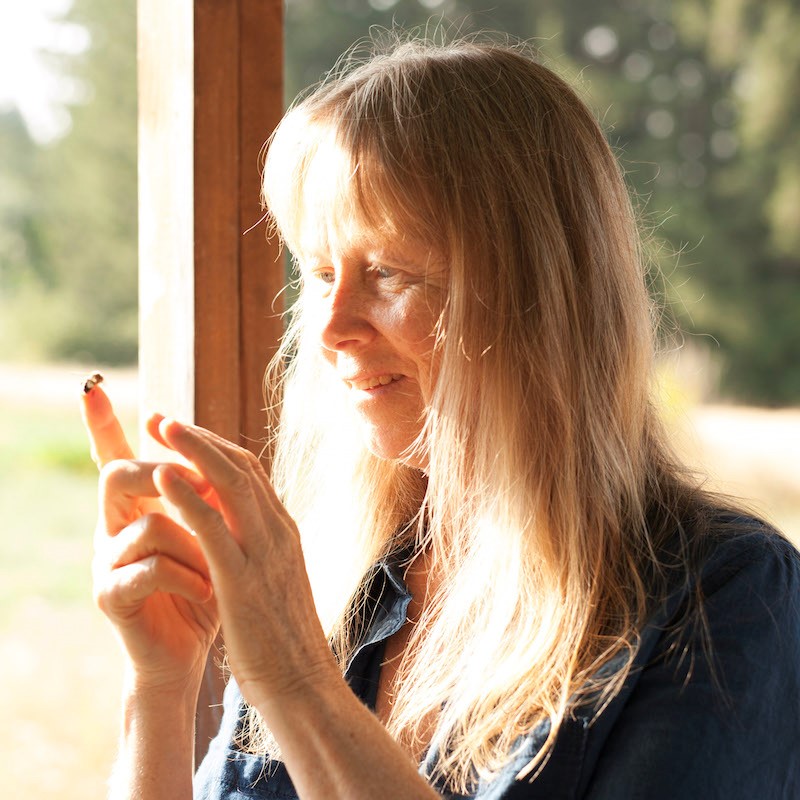 Jacqueline is a farmer, author, and natural beekeeper. She and her husband have a biodynamic farm in Washington with wildlife, livestock, small forest, gardens and orchards full of bee flowers. Her books aim to help us understand how bees see the world and caring ways to work with Nature.
Jaqueline Freeman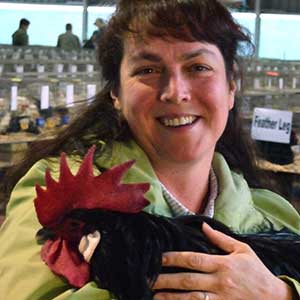 Author of the best-selling book "An Introduction to Heritage Breeds." She maintains a Heritage breed farm focusing on rare breed chickens and horses. She was one of the top "45 Amazing Country Women in America" by Country Woman Magazine for her long standing dedication to breed conservation.
Jeannette Beranger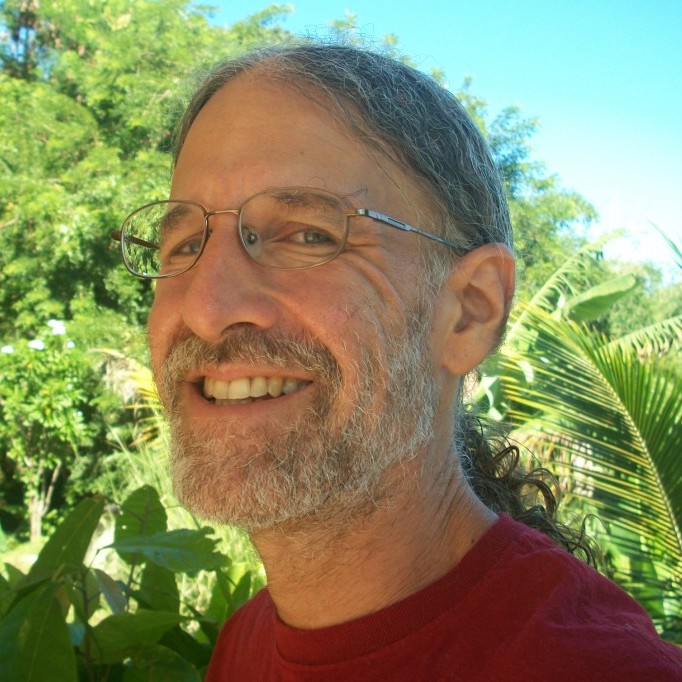 Owner operator of Buena Fruta Farm, a Regenerative Organic Farm in Puerto Rico. Mostly a Cacao farm because really good Cacao grows like a weed on the farm, and it's intercropped with many rare fruits. The main purpose of Buena Fruta Farm is to educate and inspire Regenerative Organic Farming.
Jeff Paul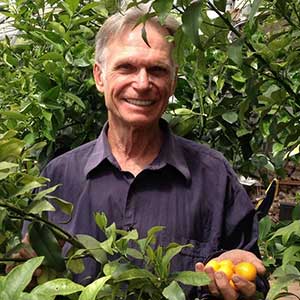 Permaculturist and forager, he makes his living from an intensively cultivated 1 acre of indoor and outdoor forest garden. His explorations of sustainable systems and development projects have taken him around the world. He also hosts the longest-running Permaculture Design Course in the world, now at 29 years running.
Jerome Osentowski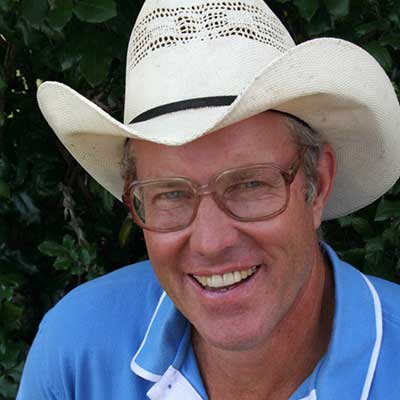 Joel Salatin is the most famous farmer in the world. Author of a dozen books, most notably Folk's This Ain't Normal, You Can Farm, and Salad Bar Beef. Joel and his family's 550 acre farm has been featured in Michael Pollens bestseller Omnivore's Dilemma and award-winning documentary Food Inc.
Joel Salatin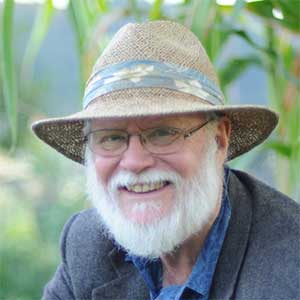 The leading researcher, consultant, and teacher of the small-scale, sustainable farming method known as Grow Biointensive mini-farming. He has authored, co-authored or edited over 30 publications on this high-yield, resource-conserving Biointensive approach and Jeavons' methods are used successfully worldwide.
John Jeavons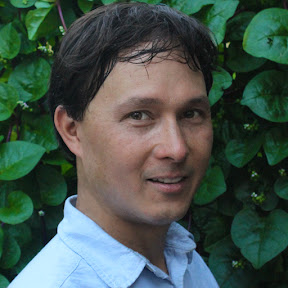 After almost losing his life in his 20's, John starting growing food to enable him to become healthier. He now grows the majority of his vegetables on his small suburban tract, and shares the journey on YouTube with over 575 thousand followers, over 1300 free episodes, and over 80 million views.
John Kohler
Owner, Growing Your Greens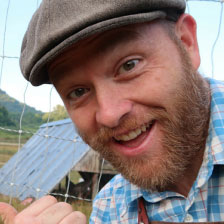 He has inspired (and taught) thousands of people to grow their own food in a natural, highly productive way. After earning his Permaculture Design Certificate from master permaculturalist, Geoff Lawton, he began publishing daily videos where he teaches and inspires others to grow more of their own food.
Justin Rhodes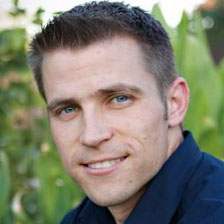 A passionate educator, artist, and entrepreneur who has been helping people around the world grow their own healthy, fresh foods at home for more than 25 years. He was recently named one of Arizona's Top 35 Entrepreneurs under 35 for his work improving local food access and sustainability.
Justin Rohner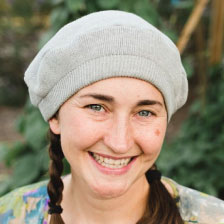 Certified nutrition professional, board certified in holistic nutrition, and registered clinical herbalist. She has been teaching holistic nutrition and biology since 2008, and is the founder of the Hill College Holistic Wellness Pathway, offering educational and clinical training.
Lori Rose Valentine 
PhD, CNP, BCHN, RH (AHG), FDN-P, NBC-HWC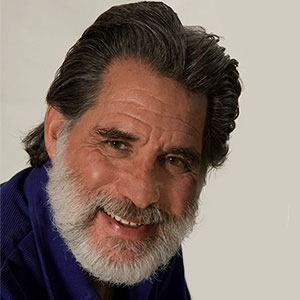 Mark is the founder and executive director of the American Botanical Council (ABC), the editor/publisher of HerbalGram, and the senior editor of three of ABC's books.
Mark Blumenthal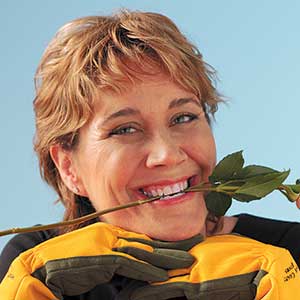 Award winning gardening expert, TV/radio host, author and columnist. She has over 35 years of horticulture experience, a master's degree in horticulture, was a tenured horticulture professor. Host of The Great Courses "How to Grow Anything" DVD series and the Melinda's Garden Moment TV.
Melinda Myers
Author and Professor,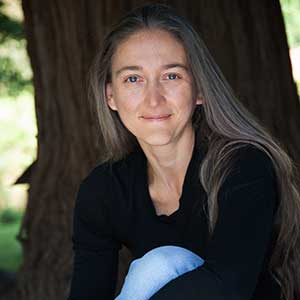 Founding Senior Research Fellow at the new Biological Intelligence Lab at the University of Sydney. Author of numerous books and peer-reviewed papers showing plants have Pavlov-like responses to stimuli and can learn, remember, and communicate. Pioneer of the research field of plant bioacoustics.
Monica Gagliano
Founder, Biological Intelligence Lab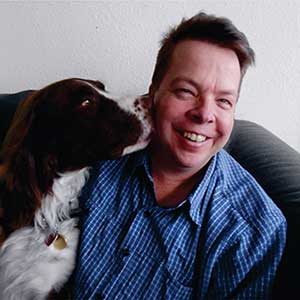 Practicing veterinarian, traditional naturopath and clinical herbalist. Because of his veterinary credentials, Dr. Jones has the opportunity to use herbs in cases most herbalists rarely address. Dr. Jones has an evangelical zeal to teach others to use these wonderful plants too, focusing on self-reliant herbalism.
Dr. Patrick Jones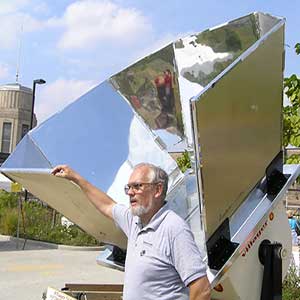 Paul is devoted to sharing fundamental Sun Oven cooking techniques with people all over the world. Paul has been involved in solar cooking projects and taught solar cooking on 5 continents. His company is committed to helping people prepare for emergencies and save energy no matter where they are.
Paul Munsen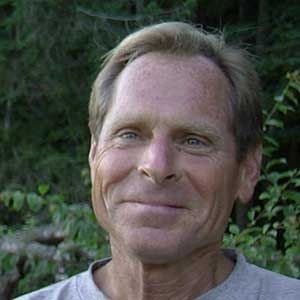 Paul Gautschi is the force behind the most wildly successful gardening film ever produced. "Back to Eden" has been viewed online over 50 million times in 228 countries. Paul's food growing system and the film has been endorsed by Dr. Mercola, National Gardening Association, and the Organic Consumers Association.
Paul Gautschi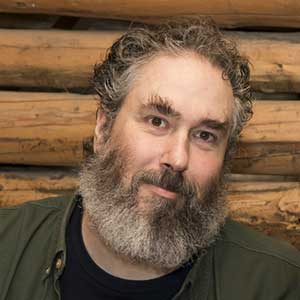 Contemporary permaculture theorist, master gardener, and software engineer. He is the founder of Permies.com, the largest online permaculture forum, as well as creator of numerous articles, videos and podcasts. He also teaches permaculture and appropriate technology courses.
Paul Wheaton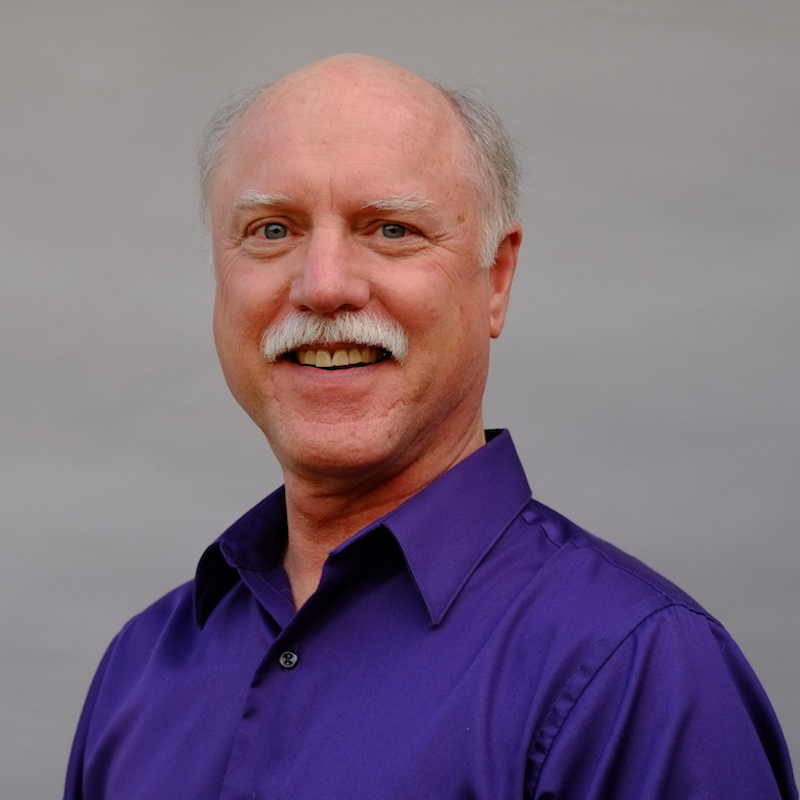 A landscape architect for more than 25 years and in 1986 he wrote the landmark book "Designing and Maintaining Your Edible Landscape Naturally". Over the years he developed a fascination for root systems and authored several books including "Drip Irrigation", "Roots Demystified", and "Understanding Roots".
Robert Kourik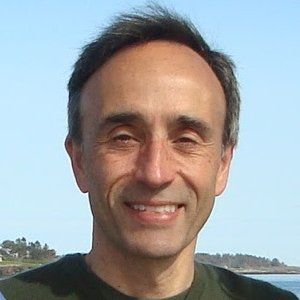 Named one of the ten most inspiring people in sustainable food, Roger was the force behind replanting a kitchen garden at the White House. He is the founder and director of Kitchen Gardeners International (now Seed Money), with over 35000 people from 120 countries, who are growing their own food.
Roger Doiron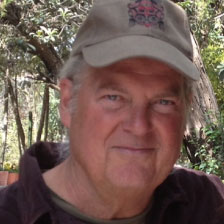 Co-founder and Director of the Organic Consumers Association (OCA) and its Mexico affiliate Via Organica. For two decades he has served as director of worldwide campaigns for sustainable agriculture issues including food safety, genetic engineering, soil health, factory farming, and global warming.
Ronnie Cummins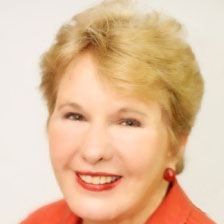 Author and frequent contributor to many holistic publications. Widely respected for providing clarity to complicated subjects in the field of nutrition and health. Her work has changed the conversation of what is a healthy diet, and inspired challenges to the low fat, low cholesterol paradigm.
Sally Fallon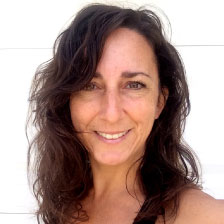 Stacey Murphy has helped thousands of new gardeners grow vegetables and herbs in small spaces, so they can enjoy fresh, affordable vegetables and live a healthy, happy life. She is a garden geek, growing food since 1979, and has been featured on Martha Stewart Radio and PBS's Growing a Greener World.
Stacey Murphy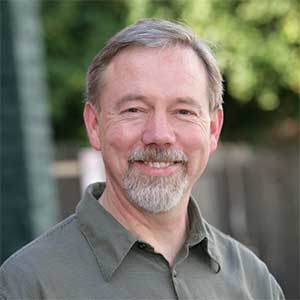 Author of Gaia's Garden: A Guide to Home-Scale Permaculture, the best-selling permaculture book in the world. Toby has been an adjunct professor at Portland State University, Scholar-in-Residence at Pacific University, and has taught over sixty permaculture design courses.
Toby Hemenway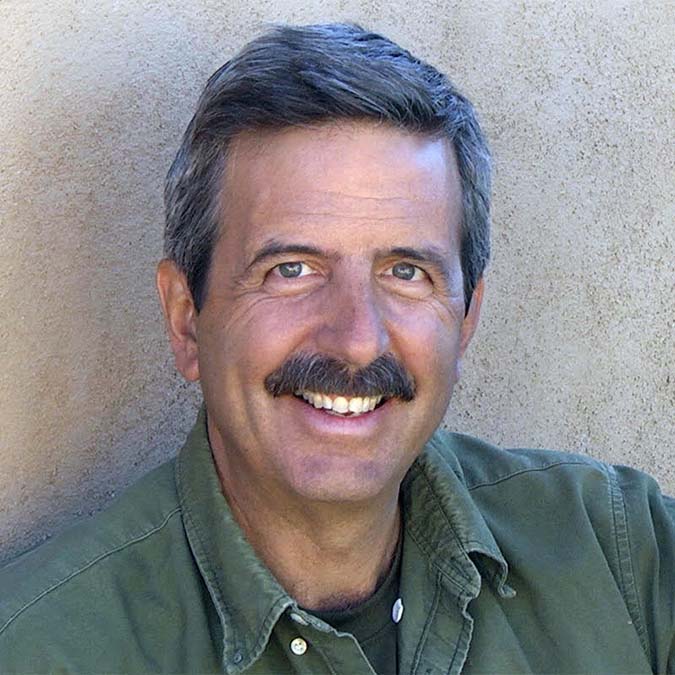 An environmental educator for over 25 years and advocate of accelerated transition to organics and local food models. He's been using biointensive methods since 2001, and teaches others how to use natural systems to increase nutritional density per square foot while reducing labor.
Tom Bartels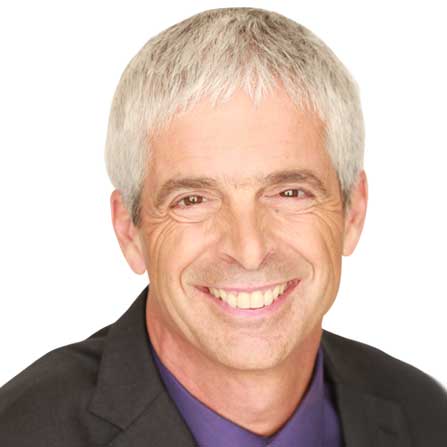 World-renowned expert in the field of autoimmunity and gluten related disorders. His 2016 groundbreaking book, The Autoimmune Fix, won the National Book Award. Beyond his clinical practice, Tom serves on the faculty of the Institute of Functional Medicine and the National University of Health Sciences.
Tom O'Bryan DC, CCN, DACBN
Author of "Slow Money: Investing as if Food, Farms and Fertility Mattered". A book that sparked a movement and led to the flow of more than $66 million to hundreds of local and organic food enterprises around the country. Utne Reader named Woody one of "25 Visionaries Who Are Changing Your World."
Woody Tasch
Our Sponsors
(Visited 41,450 times, 3 visits today)