This article is part of a series on weed gardens and identifying and using the plants you'll often find there. For other articles in the series, please click here.
How long does it take for weeds to invade a garden? Not long. But in a weed garden, that's a good thing!
Checking back in on the weed garden, we find that it's mostly still a patch of bare soil.
But upon closer inspection, we can see several guests starting to invite themselves in. It's a bit too early to tell what they are at this stage, though I expect the larger leaves to be pokeweed.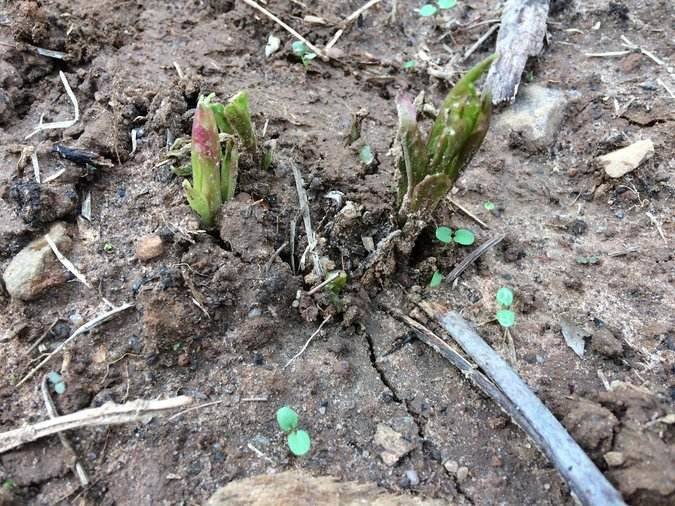 Plant Identification
While we're waiting on the weeds to properly introduce themselves, let's take a look at two weeds that have probably welcomed themselves into your gardens: purple deadnettle (Lamium purpureum) and henbit (Lamium amplexicaule). The name deadnettle comes from the fact that the plant resembles a nettle, but does not sting. Thus, it is a dead nettle. The name "henbit" comes from farmers watching hens eat it.
These two jokers love confusing people. Like a pair of mischievous twins, they're often mistaken for one another. I'll help you put an end to those shenanigans by showing you what they have in common and how they're different.
Purple deadnettle and henbit are both members of the mint family, with the characteristic square stems and opposite leaves.
Aromatically, they aren't very well-behaved mints, having no distinct minty smell. They do have an interesting earthy scent, however, that reminds me of Easter Sundays as a child. Your nostalgia may vary. Both also have small, pink-to-purple, tubular blossoms with two lips on the bottom outside edge.
Characteristics                                                                                                                                
Being mints, they naturally want to take over the world, but they're hoping we won't notice because they're fairly low to the ground and have such pretty little blossoms. You can find them all throughout the U.S., as far north as Greenland, and through their native home of Eurasia.
They love cool, spring weather and rain. If you have that, there's a good chance you have henbit and deadnettle.
Both plants love rich, moist soil … and people, too. They've long followed humans around with the intent of moving into any soil we happen to disturb.
Purple deadnettle has triangular leaves with petioles1)Petiole: The stalk which connects a leaf to a stem. Leaves without petioles are called "sessile." It has a fuzzier texture than henbit, and the entire top of the plant tends to be shaded purple. Henbit has scalloped, heart-shaped leaves with no petiole, and it's not noticeably hairy.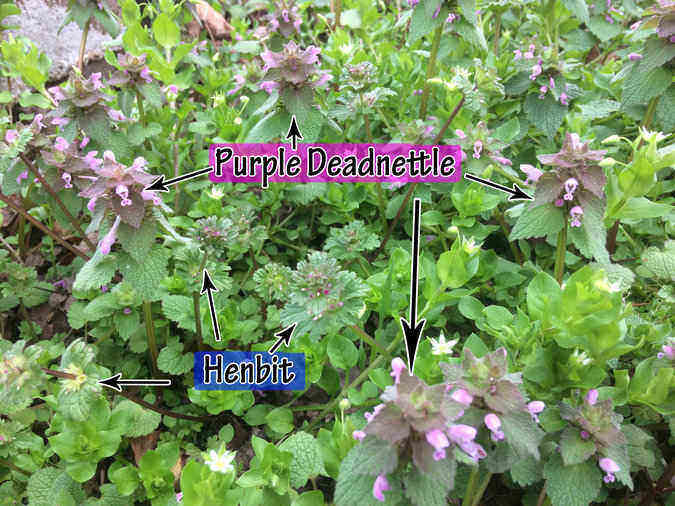 Toxic Look-alikes
They have no toxic look-alikes, though ground ivy (edible in moderation) is fairly similar. Ground ivy differs from our plants by having larger flowers and by rooting at nodes2)Node: A point along a plant's stem at which one or more leaves or branches can form. Certain plants can also grow roots at nodes. along the stem.
Culinary Uses
All aboveground parts of purple deadnettle and henbit are edible raw or cooked. The best-tasting bits are the blossoms, which are tender and sweet. I'm not a huge fan of either plant raw, but I love them chopped fine on weed pizzas or mixed in with a stir-fry. They'll also mix well with a salad, and I've snuck them into stews a few times.
Henbit has the superior texture and taste, in my opinion. Both henbit and purple deadnettle are good sources of iron, vitamins, and fiber. 3)http://www.eattheweeds.com/henbit-top-of-the-pecking-order/
As a sidenote, stews are great for introducing people to eating weeds, or for hiding a plant that you're still trying to build an appreciation for. The weeds in question just disappear into the mix and become part of a happy fellowship.
Medicinal Uses
Medicinally, these weedy relatives have a fair bit of overlap, though purple deadnettle is better known and more widely researched. I'll be focusing on purple deadnettle here, both to avoid any confusion, and because I have more practical experience with it as a medicinal plant.
Lab tests have confirmed that purple deadnettle has strong anti-inflammatory and antioxidant properties, comparable to Vitamin C.4)https://www.researchgate.net/publication/292812877_Antimicrobial_and_Free_Radical_Scavenging_Activities_of_Some_Lamium_Species_from_Turkey 5)https://www.sciencedirect.com/science/article/pii/S037887410800189X
This helps to validate its traditional use as an arthritis herb.
Purple deadnettle can also be used to stop external bleeding and has been shown to have moderate antimicrobial properties.6)http://www.naturalmedicinalherbs.net/herbs/l/lamium-purpureum=red-dead-nettle.php 7)https://www.researchgate.net/publication/292812877_Antimicrobial_and_Free_Radical_Scavenging_Activities_of_Some_Lamium_Species_from_Turkey
Chew up the fresh leaves and make a spit poultice,8)Spit Poultice: A preparation in herbal medicine; a field-expedient version of a poultice used in a situation where you lack time or equipment to make a standard poultice. Chew the plant material in your mouth to release the plant's medicinal components. Saliva takes the place of the water that would be used in a standard poultice. Place the spit poultice on the desired area and fix in place as you would a standard poultice. When possible, the person who will receive the poultice should also do the chewing. as you would with yarrow. I assume this would work with dried leaves as well, though I've never done it that way. I've always had yarrow at hand.
Read More: "Drying Herbs the Easy Way"
A decoction9)Decoction: A preparation in herbal medicine in which the medicinal components of a plant are extracted through boiling or simmering in water for an extended time. This method is often used on tougher plant parts, such as roots, twigs, or bark. A decoction is similar to an infusion, but uses more heat over a longer period of time. of deadnettle is also said to be effective for any type of bleeding (internal or external)10)http://www.naturalmedicinalherbs.net/herbs/l/lamium-purpureum=red-dead-nettle.php
I'm more familiar with yarrow in this regard, but for people allergic to plants in the Aster family (which includes yarrow), purple deadnettle could be a good alternative plant to try. (But, as with all edible wild plants that you're trying for the first time, remember to start slowly, in case you have an unexpected sensitivity to it.)
One of the more interesting properties of purple deadnettle is its ability to ease allergy symptoms. This might be linked to its anti-inflammatory properties, or perhaps to its flavonoid11)Flavonoid: Water-soluble, biologically active, pigment-carrying plant compounds that have health properties for humans. Flavonoids are in a larger group of plant chemicals called polyphenols. Polyphenols tend to have antioxidant properties. constituents. Whatever the reason, it really seems to work.
I don't have much trouble with allergies myself, but I've given dried deadnettle to other people. I've got a "plant buddy" (client) using it right now. She tells me that when she drinks a cup of deadnettle tea (1 heaping teaspoon with 1 cup of water) before bed, she wakes up with clear sinuses and no drainage. But on the days that she forgets, she's wakes up stuffy and coughing. And if she goes ahead and makes a cup, she'll dry right up. If you want to try it, I recommend adding a little cream and sweetener.
So go gather up some henbit and purple deadnettle, and put these powerful spring weeds to work for you before the weather gets hot and they disappear again!
Do you use either of these plants for something I didn't mention? Do you have any good deadnettle or henbit recipes you'd like to share? Let me know in the comments below.
_______________________________________________________
Psst! Our Lawyer Wants You to Read This Big, Bad Medical Disclaimer –> The contents of this article, made available via The Grow Network (TGN), are for informational purposes only and do not constitute medical advice; the Content is not intended to be a substitute for professional medical advice, diagnosis, or treatment. Always seek the advice of a qualified health care provider with any questions you may have regarding a medical condition. If you think you may be suffering from any medical condition, you should seek immediate medical attention. You should never delay seeking medical advice, disregard medical advice, or discontinue medical treatment because of information provided by TGN. Reliance on any information provided by this article is solely at your own risk. And, of course, never eat a wild plant without first checking with a local expert.
_______________________________________________________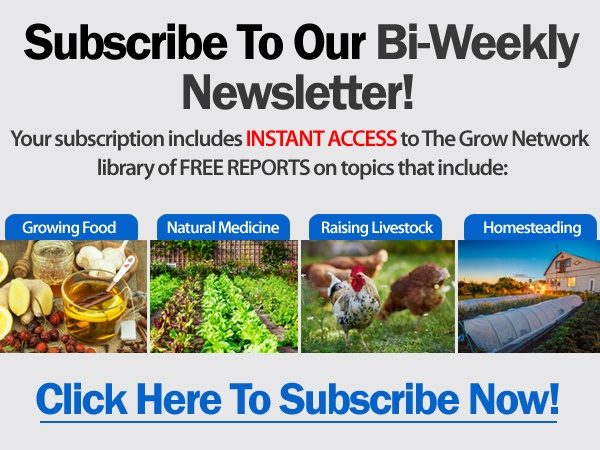 (Visited 12,387 times, 1 visits today)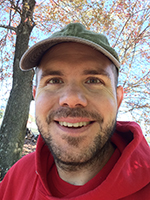 Scott Sexton is a TGN Trailblazer, a highly experimental gardener, an unrelenting weed-eater, and a largely non-profit herbalist (much to his wife's chagrin). When Scott is not teaching foraging classes, testing out theories in the garden, or grazing in the forest, he can be found at his Facebook page, "A Forager's Guide to the Zombie Apocalypse."

Tags: