Nearly 1 in 2 adults over age 30 have diseased gums. Here are 7+ ways to prevent gum disease, plus how to start reversing and healing it.
How to Prevent Gum Disease and Heal Your Gums
Nearly 1 out of 2 adults over the age of 30 have some form of gum disease. And if you're over the age of 64, your chance of having gum disease increases to 70.1%.1)https://www.cdc.gov/oralhealth/conditions/periodontal-disease.html#:~:text=A%20recent%20CDC%20report1,and%20older%20have%20periodontal%20disease
Signs of gum disease include swollen gums, bad breath, bleeding or receding gums, and loose teeth, among other things.
These symptoms are so common that most of us don't even equate them with gum disease. We just think of them as business as usual in OUR mouths, and go about our daily brushing routines.
But if brushing our teeth was completely effective in preventing gum disease, would half or more of us be walking around with gingivitis or periodontitis every day? The fact is that even brushing twice daily can't always prevent gum disease when other contributing factors—like smoking or an unhealthy gut microbiome—are at play.
So, if you don't have gum disease, what can you do to maintain your gum health? And if you do, what steps can you take to start healing your gums?
Gum Disease Basics
How do you get gum disease (a.k.a. periodontal disease)? It starts with the bacteria in your mouth, which create a sticky film called plaque that forms around your teeth and gums.
If plaque isn't removed daily, it will harden and become tartar.
Plaque, tartar, and accumulating bacteria irritate and inflame the gums. This is known as gingivitis—the early stage of gum disease.
When the plaque and tartar begin to form below the gumline, your problem has progressed to periodontitis—advanced gum disease. The bacterial infection spreads and destroys the gums, teeth, and bone structure. It could result in tooth loss.
Preventing Gum Disease and Healing Your Gums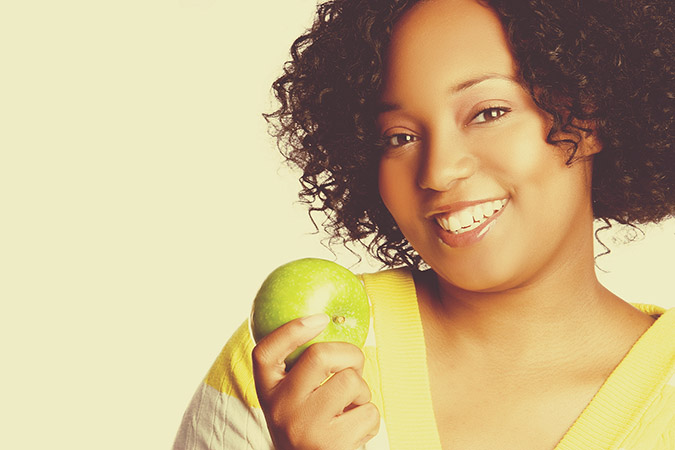 It probably won't surprise you to learn that there is a link between the health of your body and the health of your mouth. Gum disease doesn't happen in a vacuum.
In fact, a recent study found that adults with periodontitis were twice as likely to have high blood pressure as adults without severe gum disease.2)https://www.tctmd.com/news/study-suggests-periodontitis-may-be-marker-hypertension
Another study that explored how treating gum disease affects chronic systemic conditions looked at 338,891 individuals who had both gum disease and an additional systemic condition, including cerebrovascular disease, rheumatoid arthritis, coronary artery disease, and type 2 diabetes.3)https://www.ajpmonline.org/article/S0749-3797(14)00153-6/fulltext (They also included pregnant women in the group to see if treating gum disease would help prevent adverse pregnancy outcomes.) It's important to note that the researchers were specifically looking for people with chronic conditions to include in this study—however, it's hard to ignore the fact that they were able to find so many people with underlying chronic conditions who also happened to have gum disease.
You May Also Enjoy:

"Toxic Dental Care: 11 Ways Your Dentist Can Make You Sick"
Of course, your diet has a lot to do with the health of your mouth, too. If you eat a lot of acidic, sugary foods, your teeth and gums are going to have problems. When you eliminate processed foods—plus eliminate gum-destroying behaviors like smoking and improve your oral health regimen through bacteria-fighting practices like oil pulling—your gums will begin to heal.
8 Foods That Contribute to Gum Disease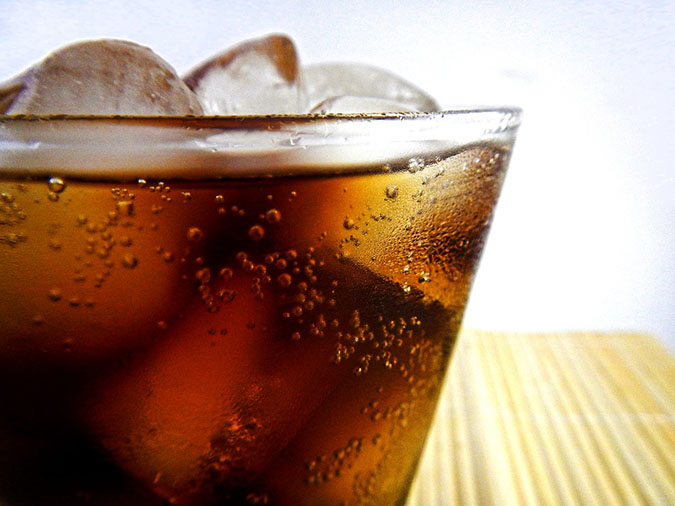 The foods below promote gum disease by causing acidity in the body. Avoiding or limiting them can help prevent gum disease altogether and can help keep it from progressing if you're already dealing with it:
Grains (unsprouted or unfermented)
Hydrogenated oils
Sugar
Some dairy products (low-fat yogurt, cheeses)
Processed foods
Some fish (canned tuna, trout)
Processed and fatty meats, like salami, hot dogs, and corned beef
Sodas, sweetened beverages, and fruit juices
5 Foods That Help Prevent Gum Disease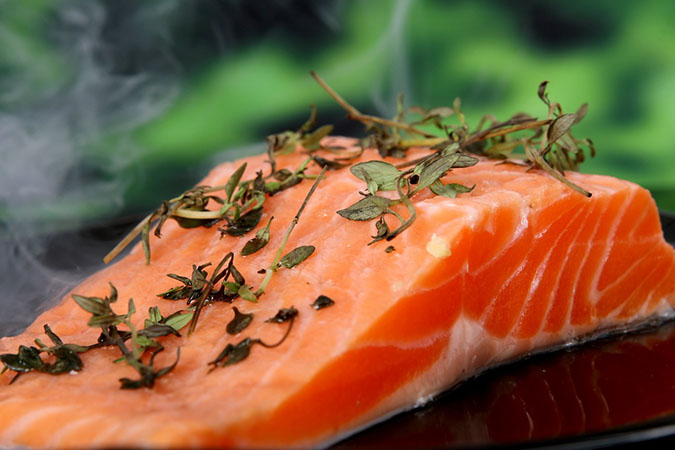 The following foods can be your allies in the fight against periodontal disease. Eating them regularly can help prevent gum disease and can also help your gums heal:
Wild-caught fish (salmon, mackerel, and sardines/fish that is high in omega-3s)
Fresh veggie juice (helps reduce the inflammation in your body)
Chewing gum with xylitol (Xylitol helps prevent the buildup of bacteria.)
Raw vegetables and apples (naturally clean your teeth)
Foods high in fat-soluble vitamins (raw milk, coconut, beef liver, bone broth, grass-fed animal meat)
6 More Ways to Help Heal and Prevent Gum Disease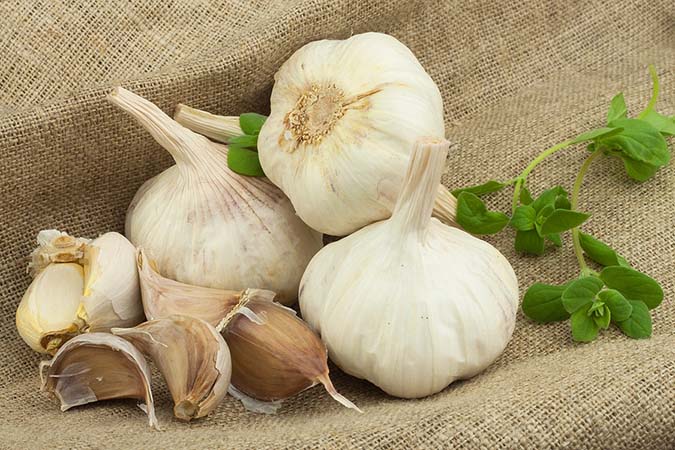 Make Your Own Natural Tooth Powder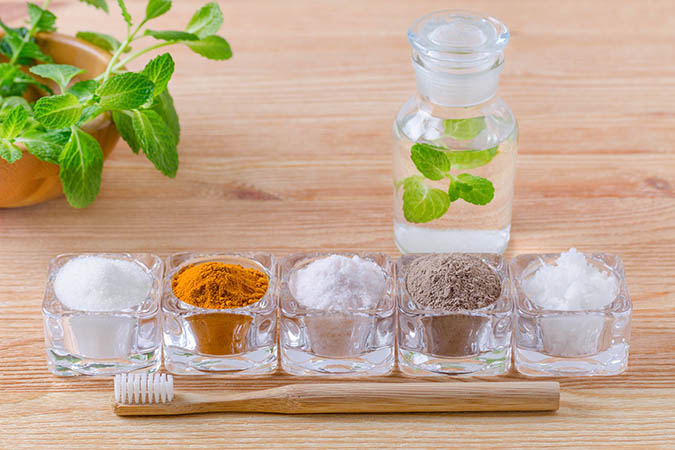 Mix all ingredients in a non-metallic bowl. Put your powder in a pint-size glass jar for storage. Use one jar per family member if you're going to dip your toothbrush into it.
To Use: Wet your toothbrush in hot water and dip it into your homemade powder. Brush for at least 2 minutes. Rinse with cool water. The powder can be used daily and is good for kids and adults.
If you'd rather have toothpaste, here is a natural toothpaste recipe.
I've made it simple to replace your store-bought toothpaste right now with TGN's DIY Better-Than-Toothpaste Toothpowder Kit! Click here to learn more! 
What Do You Think?
What's your favorite way to take care of your teeth? Please let us know in the comments below!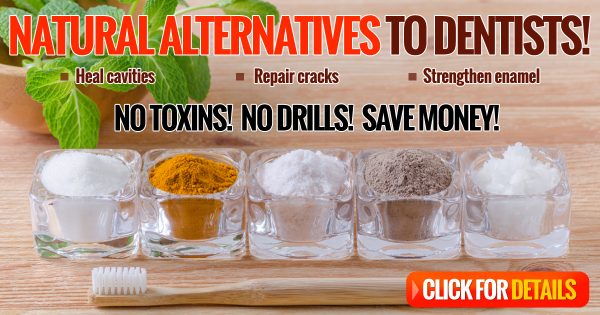 _____________________
Resources
Gum Disease Natural Treatments & Causes. Dr. Axe.
Heal Gum Disease In A Week or Less. Natural News.

_____________________
This is an updated version of an article that was originally published August 17, 2017. The author may not currently be available to respond to comments, however we encourage our Community members to chime in to share their experiences and answer questions!
The Grow Network is a participant in the Amazon Services LLC Associates Program, an affiliate program designed to provide a means for our team to earn fees for recommending our favorite products! We may earn a small commission, at no additional cost to you, should you purchase an item after clicking one of our links. Thanks for supporting TGN!Save
Save
Save
Save
(Visited 13,525 times, 1 visits today)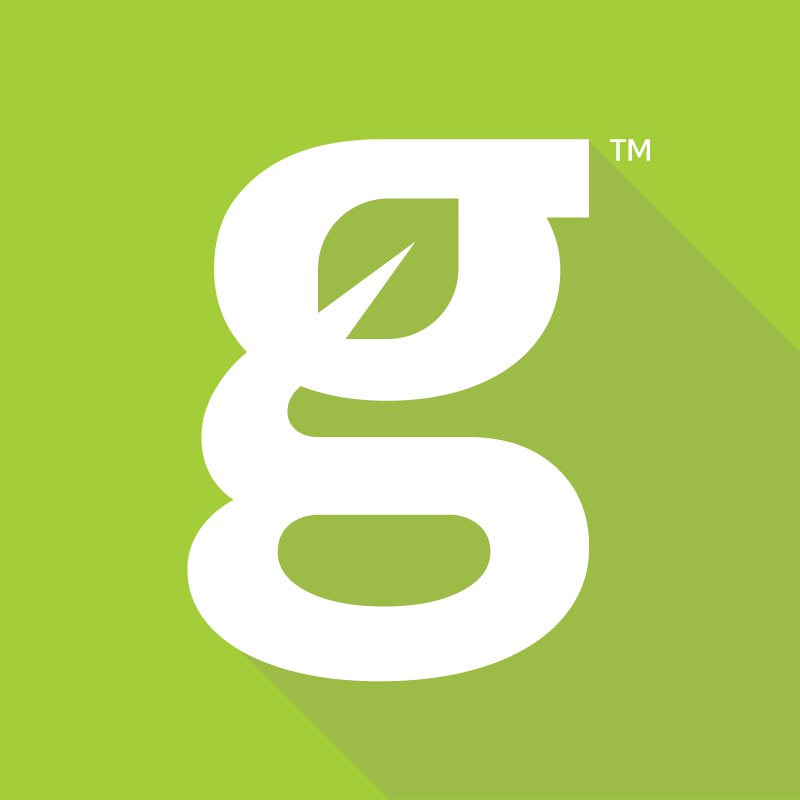 The Grow Network is a global network of people who produce their own food and medicine. We're the coolest bunch of backyard researchers on Earth! We're constantly sharing, discovering, and working together to test new paths for sustainable living—while reconnecting with the "old ways" that are slipping away in our modern world. We value soil, water, sunlight, simplicity, sustainability, usefulness, and freedom. We strive to produce, prepare, and preserve our own food and medicine, and we hope you do, too!
References

↑

1

https://www.cdc.gov/oralhealth/conditions/periodontal-disease.html#:~:text=A%20recent%20CDC%20report1,and%20older%20have%20periodontal%20disease

↑

2

https://www.tctmd.com/news/study-suggests-periodontitis-may-be-marker-hypertension

↑

3

https://www.ajpmonline.org/article/S0749-3797(14)00153-6/fulltext

↑

4

https://www.cdc.gov/tobacco/campaign/tips/diseases/periodontal-gum-disease.html

↑

5

https://askthedentist.com/garlic-oral-health-benefits/

↑

6

https://www.drstevenlin.com/healing-gum-disease/

↑

7
healthline.com/nutrition/6-benefits-of-oil-pulling#TOC_TITLE_HDR_5

↑

8

https://www.healthpartners.com/blog/does-flossing-help/#:~:text=When%20not%20removed%20by%20brushing,can%20lead%20to%20gum%20disease

↑

9

https://www.webmd.com/a-to-z-guides/news/20060809/flossing-needed-to-fight-gum-disease

↑

10

https://clinicaltrials.gov/ct2/show/NCT01902095

↑

11

https://www.greenbelly.co/pages/tooth-powder
Tags: