You are taking control of your dental health. Now it's time to choose a natural dentist. But where do you even begin?
As the evidence grows, it's becoming clear that more and more people around the world are fed up with their treatment for oral health. It's not just about a beautiful smile—it's much bigger than that! Your overall health depends on a healthy mouth.
Finding out about the dentist's beliefs and practices should be a top priority. You're looking for the best match for your individual health needs, values, and priorities.
First be clear on your needs, values, and priorities where your oral health is concerned. Why are you considering holistic dentistry? This one question helps you come up with other questions that are relevant to your dental care.

Choose several holistic dentists in your area to meet and interview. Yes, you can do that!
Do an Internet search for "Holistic Dentistry" or "Natural Dentists" in your area. Check out there website for your values and priorities that you've already listed. Then, dial the phone!
Ask the receptionist … "May I talk to you about my dental health situation over the phone or should I make an appointment to visit your office?"
At your meeting whether on the phone or in person, ask some questions that are important to you.
Here are some questions you might want to ask the dentist:
Why did you decide to practice natural dentistry?
This will tell you whether the dentist is in it for profit or because he really cares of about his or her patient's oral health.

What are your diet and lifestyle like?
You want your dentist to have similar values as you. If you have decided that oil pulling is one way that you will take care of you teeth, does your dentist understand and accept this practice?
How much training and education have you had with the issues of toxic dental practices and materials?
You want to make sure that your new dentist understands and is knowledgeable about the latest toxic dental practices and materials.

Do you use bio-compatibility testing?
These tests tell whether various materials used in dentistry are compatible with your immune system and how sensitive you are to the different dental materials. A bio-compatibility report tells your dentist which materials are safest for you for each particular dental procedure.
During the initial exam and consultation, what can I expect?
Your initial exam should be longer than normal. It should include a thorough cleaning, a look at both hard (teeth) and soft (gums, neck areas) tissues, and x-rays to see what is happening below the surface.
Ask if the X-rays are low-dose radiation and if they use a neck guard to protect your thyroid.
The x-rays should show problems with your teeth, like fillings, missing teeth, cavities, root canal, and dead teeth. The neck guard will protect your thyroid from an overdose of radiation.
Do you do microscopic analysis?
The microscopic analysis tells the dentist which types of bacteria are under your gums. It allows him or her to tailor a particular treatment regimen for you.
What training do you have in nutritional support s犀利士
upplements?
A well-trained holistic dentist will have a good foundational knowledge of nutrition, herbs, homeopathy, vitamins, and supplements. Ask about his or her background in these areas.
Does the dentist keep up with advances in technology and the latest studies about toxins in dental procedures and material?
Studies and reports in the toxins related to dentistry come out often. Is your potential dentist up-to-date on the latest studies?

What are the procedures for mercury or amalgam removal and replacement?
If you have fillings to replace, it is imperative that your new holistic dentist knows exactly how to take them out and replace them.

Asking these questions will put your mind at ease and ensure that you are getting the best dental care possible.
Will you be calling some Holistic Dentists in your area? Let us know your results in the comments below.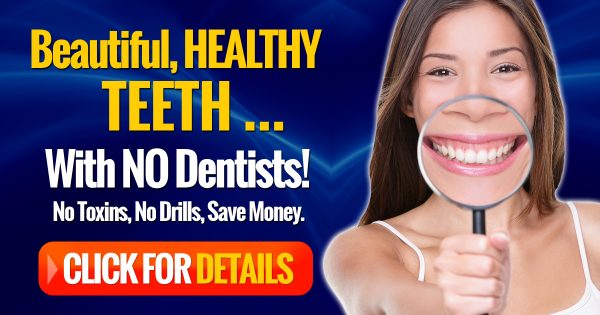 (Visited 1,353 times, 1 visits today)

Tags: