If you've read my other posts here on The Grow Network, you may have noticed that I mention weed pizza fairly often. And some of you may be wonder what, exactly, a weed pizza is. So I thought that today would be a great day to show you how to make one.
Weed pizzas are one of my favorite ways to eat wild, edible plants. They're also a great way to introduce people to foraging. I mean, who doesn't like pizza?
To make a weed pizza, you just make a pizza and add weeds. You can mix traditional ingredients with your foraged flora to make the ultimate in supreme pizzas.
Of course, the easiest way to do this is to buy a frozen pizza from the supermarket and add on your extra toppings. But who wants to do that? Rather, let's make a homemade weed pizza together!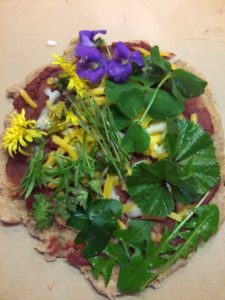 Easy Homemade Pizza Dough Recipe
First off, we'll need some pizza dough. I use a really simple and quick dough recipe. It yields a thin, crispy crust. It's nothing fancy, but I made a short video, viewable below, to show you my method. If you like thicker crusts, or already have a favorite recipe, go ahead and use your own.
I typically make an herb-infused crust by adding a variety of spices from my herb garden. I'm not using any wild edibles in the crust today. However, you could add peppergrass seeds or diced pieces of one of the spicy knotweeds to give it some kick.
Smaller herbs that might fall off the finished pizza are also welcome here. Wood sorrel leaves, dandelion petals, redbud blossoms, and elm seeds are examples.
Pizza Sauce (Plain and Simple)
Next we add the sauce.
I use plain tomato paste. I can only hope that you'll forgive me for my pizza sins.
What can I say? I like it.
If you'd really like to up your pizza's foraging factor, try adding husk tomatoes to your pizza sauce. However, you'll need to do a taste test to make sure you picked an edible variety. Cook a few first. If they have a bitter taste after cooking, don't use them. You'll have to find a different plant and try again.
13+ Delicious, Nutritious Weed Toppings
Now we add toppings. This is where it really gets fun.
Homemade pizzas are really just edible arts and crafts.
You can add all of your "normal" toppings like cheese, meats, and veggies from your crisper or your garden. Intersperse those with any wild, weedy edibles you have growing around you.
Here's a short video to show the process. But be sure to read on, and I'll give you the lowdown on some of my favorite toppings.
Purslane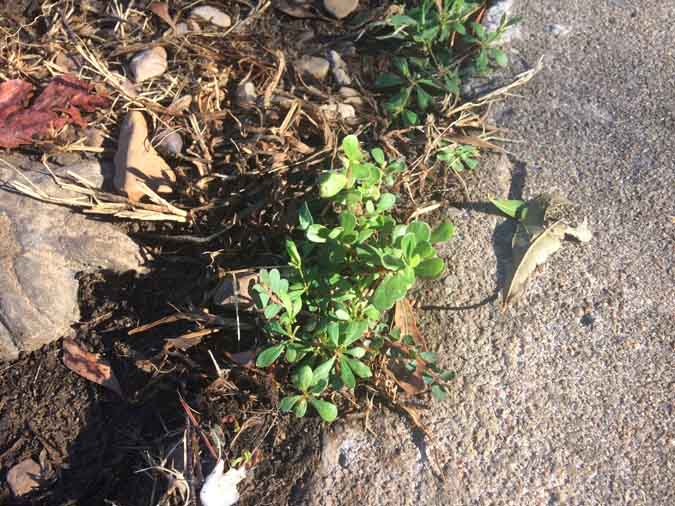 This is my all-time favorite weed pizza topping. It's probably growing in your garden right now, and it's amazingly nutritious and delicious. Watch your kids scarf down slice after slice.
You May Also Enjoy: "Purslane: The Omega-3 You Can Grow For Free! (With Recipe)"
Violets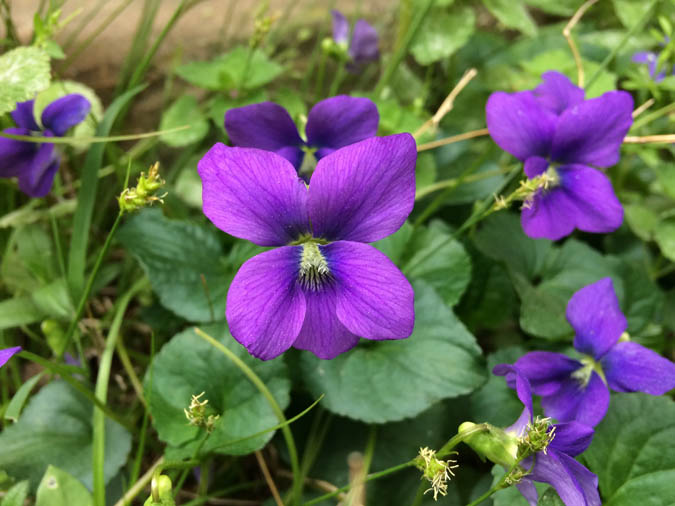 The flowers shrink during the cooking process, but they still retain their color, giving you one of the prettiest pizzas you'll ever see. Bring this pizza to a potluck and listen for the "oohs" and "ahhs." But that's not the only part of the violet you can eat. I like the leaves even better than the blooms. Once cooked, they give a really satisfying crunch. Young leaves taste better, but old ones are edible, too.
Dandelion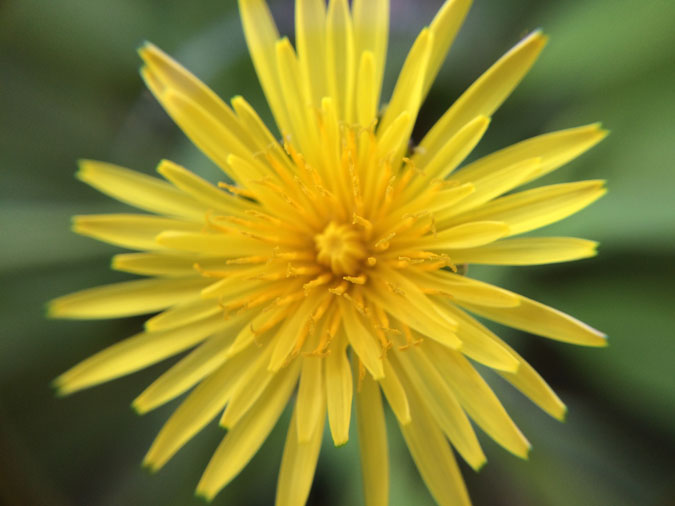 The leaves pair well with a savory, meaty pizza. Just don't go crazy or you'll quickly have a bitter pizza that no one will touch. The flower petals can also be sprinkled around for some extra color.
You May Also Enjoy: "Dandelions: 31+ Medicinal and Culinary Uses for the King of Weeds"
Carpetweed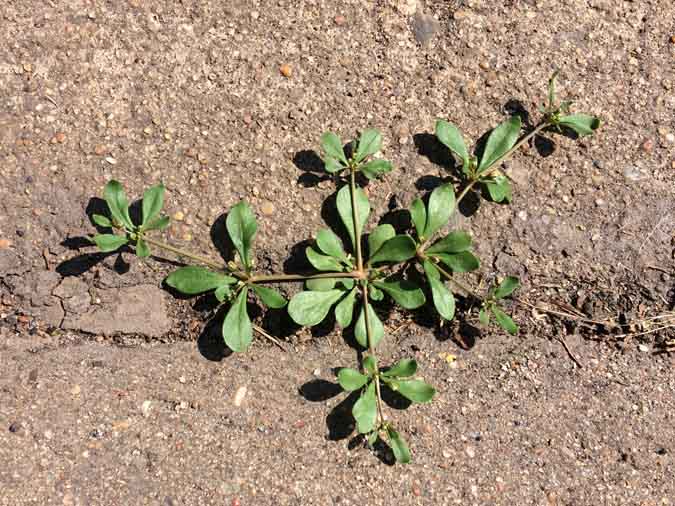 This weed isn't much to look at, but it makes a fine topping. You might want to mix it in with the dough, as it tends to burn easily. Also, harvest only the tender growing tips or you'll be gnawing on a pizza topped with inedible sticks.
Chickweed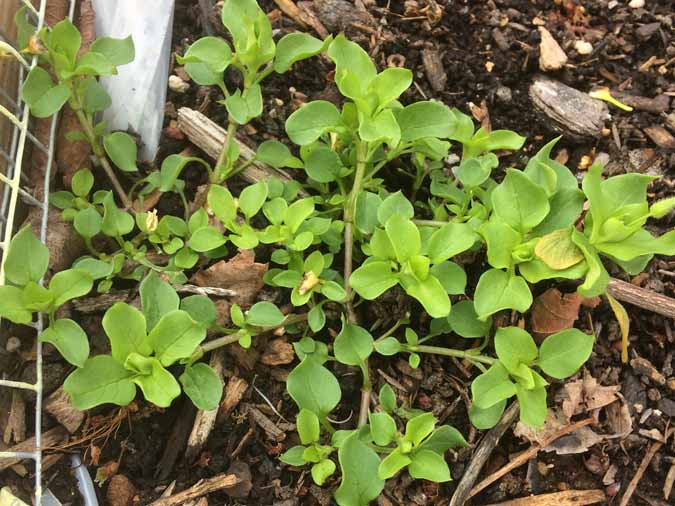 Be sure to try this delicate, cool-weather plant while it's available in the spring and fall. You'll love how well the tender texture and mild flavor mix in with your other toppings. Just be sure to harvest young plants, or the growing tips of older plants. Older stems get stringy and tough.
You May Also Enjoy: "Grow a Weed Garden! Identifying and Using Chickweed"
Wild Onion/Garlic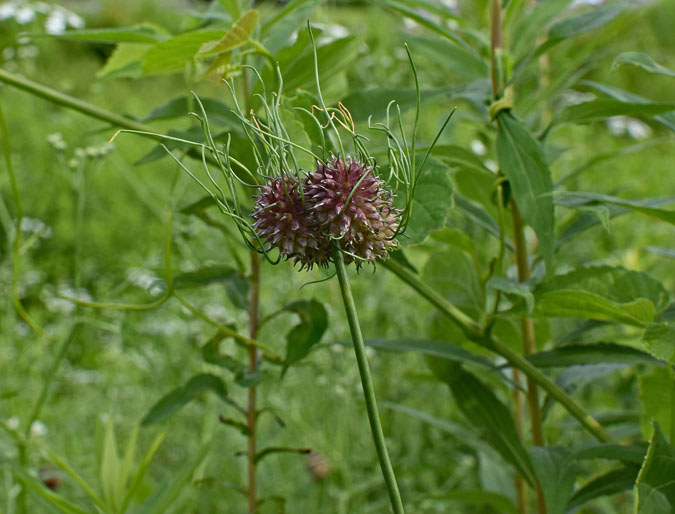 I love onions on my pizza. I mean, I really love onions on my pizza. I would say that it borders on unhealthy, except that onions are much too healthy for that. In any event, wild onions and garlic make an excellent complement to or replacement for garden onions. Please note that wild alliums (garlic and onions) tend to have a much more intense flavor than their tame counterparts. Even I can get overwhelmed by them. So go light your first time, and work your way up toward the ideal amount.
Knotweed (Smartweed)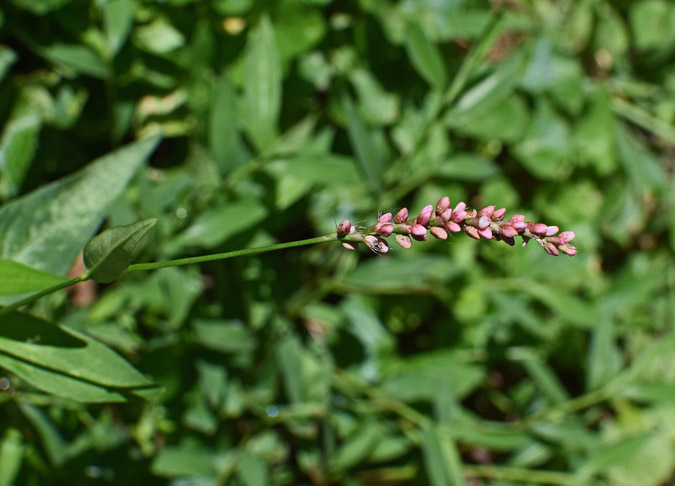 Many plants in this group will really bring the heat. The trouble is that they take several seconds to start working, so by the time you notice you've added too much, it's too late to spit them out. Dice them finely and sprinkle them lightly over the pizza, or add them into the crust.
Lady's Thumb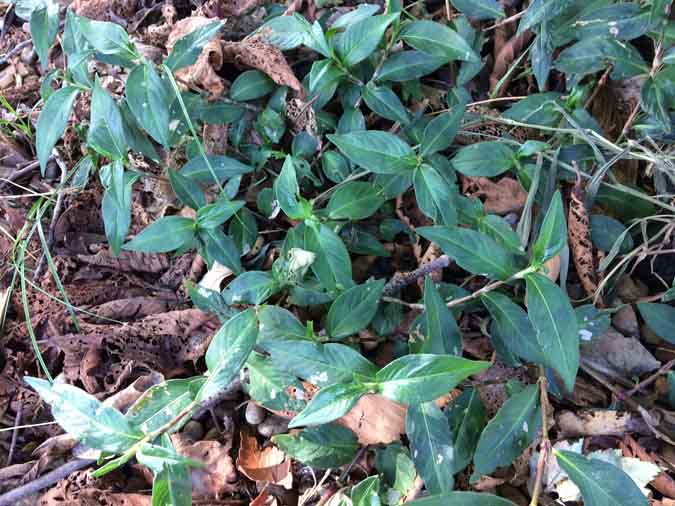 This is such a nice, well-behaved member of the knotweed clan. She isn't spicy, like those knucklehead cousins of hers. Lady's thumb is a mild topping that can be added to your heart's content.
Common Mallow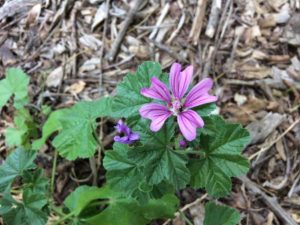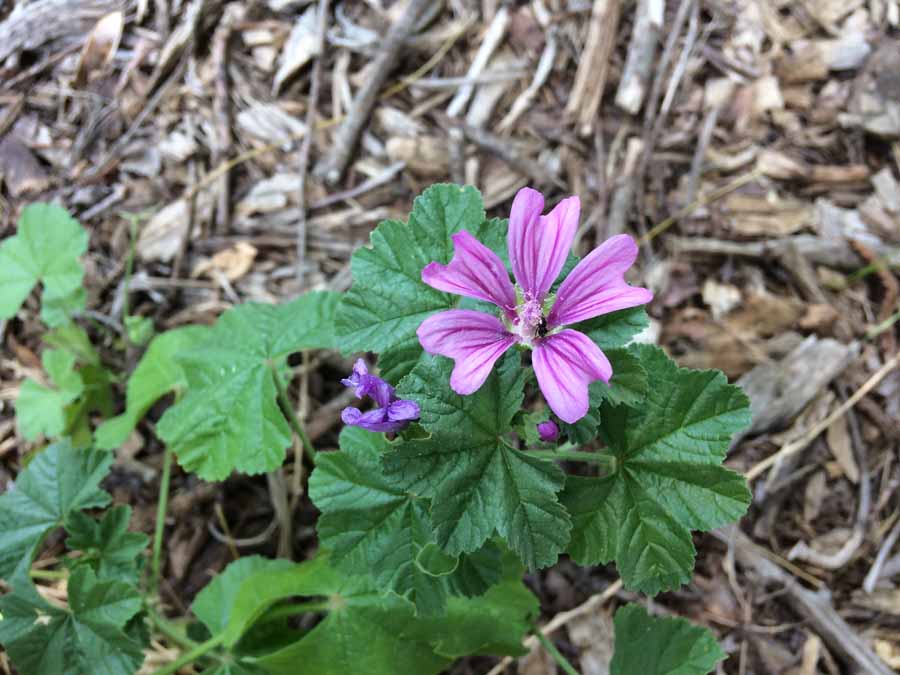 This is another good choice for a mild, tender, green pizza toping. As with most plants, the young leaves are more tender and taste better. But older mallow leaves are perfectly acceptable, in my experience.
Prickly Pear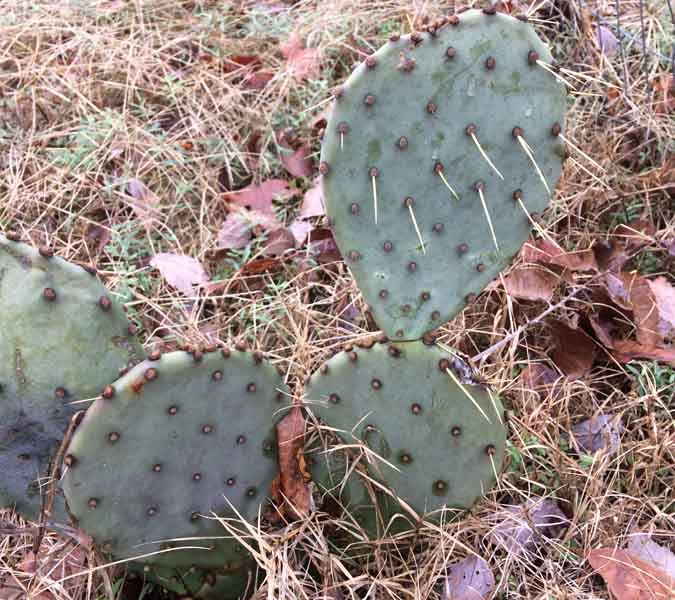 De-spined and sliced, prickly pear pads are something like bell peppers. That's not a perfect comparison, but it gives you the basic idea. In any event, they're available year-round, which makes them a great weed pizza choice at times of the year when not much else is available.
Bittercress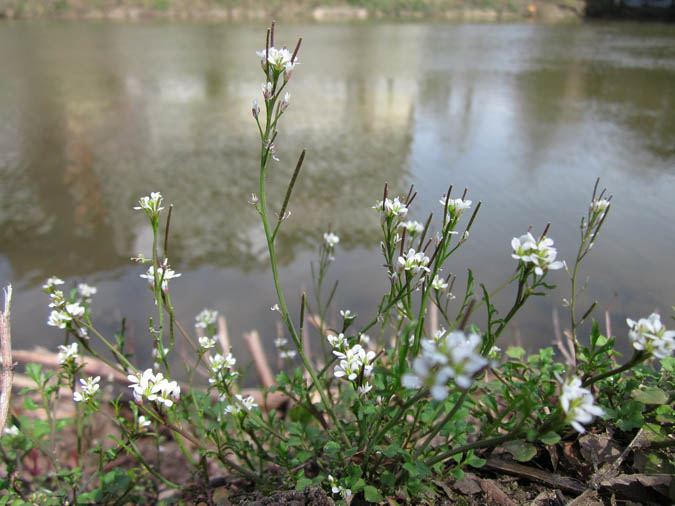 Like many other members of the mustard family, bittercress will happily lend its spicy flavor to your pizza. The roots taste like horseradish. If you don't have bittercress, just find any mustard family plant and sample it for spiciness. All mustards are edible, so you're not going to poison yourself. If you need a refresher on identifying the mustard family, check out this article:
You May Also Enjoy: "How to Not Die While Wildcrafting: 15 Rules for Foraging Safely"
Elm Seeds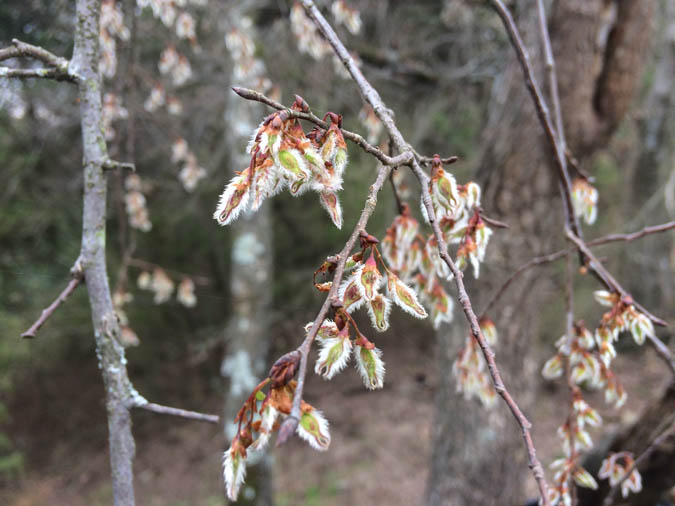 These can be added to the crust or sprinkled over the top of your pizza. The flavor can vary somewhat from species to species and from tree to tree. Find a tree you like and load up on seeds. Most elms produce seeds in early spring, but the seeds can also be dried and stored for later use.
Goosefoot (Lamb's Quarters, Wild Spinach)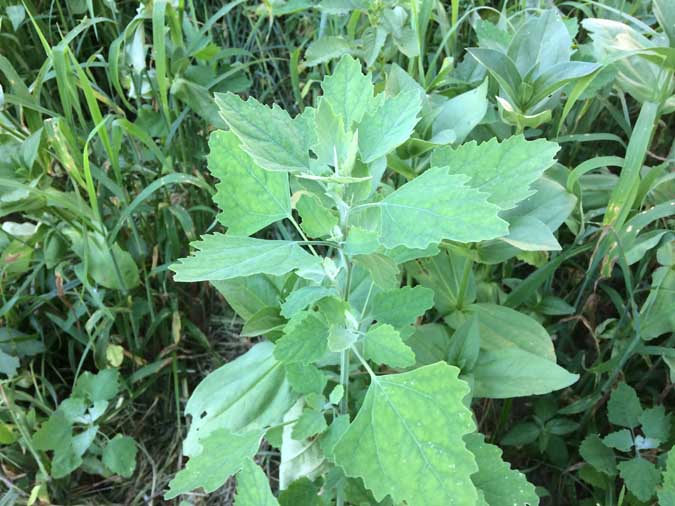 This is yet another mild-tasting, pleasant green. The younger leaves are more tender and taste milder. Older leaves are still perfectly edible. These power-packed leaves will also boost the nutrition content of your pizza.
Peppergrass (Poor Man's Pepper, Pepperweed)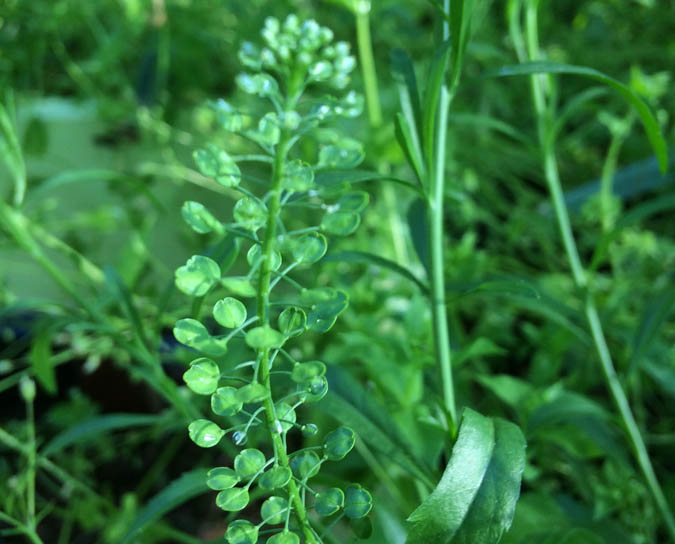 This is a classic pepper substitute. It's a widespread, common member of the mustard family. The taste is not exactly like black pepper, but it certainly brings the heat. The seeds can be dried for storage. Sprinkle them on top of your pizza or mix them into the dough.
There's a whole world of edible plants out there, but only so many pizzas in one lifetime. Share the knowledge. Spread that weed pizza goodness!
What Do You Think?
Would you try a weed pizza? Let me know how it goes. Can you suggest any toppings I missed? Tell us in the comments.
_______________________________________________________
Psst! Our Lawyer Wants You to Read This Big, Bad Medical Disclaimer –> The contents of this article, made available via The Grow Network (TGN), are for informational purposes only and do not constitute medical advice; the Content is not intended to be a substitute for professional medical advice, diagnosis, or treatment. Always seek the advice of a qualified health care provider with any questions you may have regarding a medical condition. If you think you may be suffering from any medical condition, you should seek immediate medical attention. You should never delay seeking medical advice, disregard medical advice, or discontinue medical treatment because of information provided by TGN. Reliance on any information provided by this article is solely at your own risk. And, of course, never eat a wild plant without first checking with a local expert.
_______________________________________________________
(Visited 6,357 times, 2 visits today)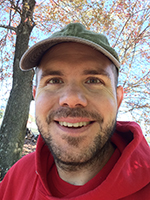 Scott Sexton is a TGN Trailblazer, a highly experimental gardener, an unrelenting weed-eater, and a largely non-profit herbalist (much to his wife's chagrin). When Scott is not teaching foraging classes, testing out theories in the garden, or grazing in the forest, he can be found at his Facebook page, "A Forager's Guide to the Zombie Apocalypse."

Tags: