Now is the time to brush up on the skills you need to survive (and even thrive) during a long-term emergency situation. Click here to see the full list of survival-themed presentations and e-Books you'll get when you pay-what-you-want for the new Off-Grid Survival Toolkit.
_________________
Remember the prepper's creed: If you didn't personally test it, it doesn't work!
Camping is a good time to test your prep items, as many of the things that you need for your emergency preparedness kits are either directly used in camping or are closely related.
Go Camping to Test Your Preps
Going camping is a lot like putting yourself into a controlled survival situation. The advantage, though, is that you are in control of the situation, can stop at any time, and can always go back to the comfort of your home if needed.
This becomes especially important when camping with children.
Much of what you need to provide when you go camping is a direct parallel to being prepared. When you camp, you provide your own shelter, food, water, a way to cook, sleeping bags and pads, and so on.
In addition to testing your gear and learning how it works, you also get to test and improve your survival skills. Starting a fire, forecasting the weather, cooking over an open flame, and dealing with sanitation in a field environment are among many skills you'll want to learn and master. Even learning to deal without electric lighting is something that you need to do when camping.
If you haven't camped before, start by going to one of the established campsites that have toilets and running water. This makes it much easier to get used to being in the great outdoors.
Once you think you're ready, try primitive camping, where you need to bring everything you need, including all of your water, your toilet, a way to keep your food cold, etc.
Camping is also a great way to take your kids exploring and get them used to doing things the "old-fashioned" way.
If your children are young, teach them survival skills appropriate for their age, such as what to do when lost, fire safety, and how to avoid dangerous insects and animals.
As children get older, survival skills like starting a fire, making a shelter, and other field crafts can make them a more confident person as they grow up.
The Advantages of Backyard Camping When Testing Preps
You don't have to leave your home to go camping. Camping at home in your backyard or in your living room can be a good way to ease younger children into the idea of camping in the wild. Most kids, though, would love the backyard adventure of sleeping the night in a tent.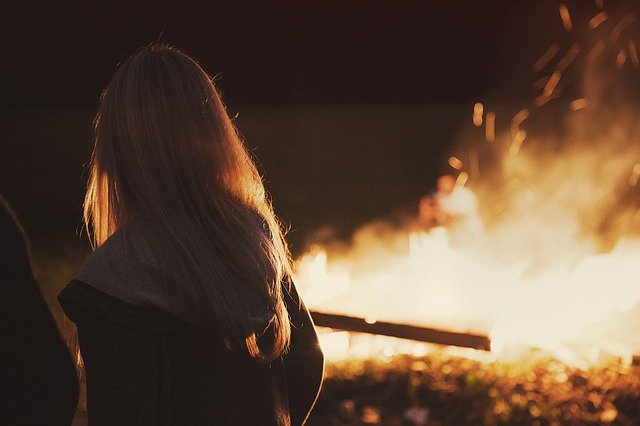 Even for the novice camper, this is a good way to learn things like how to put together your new tent, figure out how the cookstove works, and test out the sleeping bag to make sure that it's warm enough, without having to worry about having to sleep in the car if something goes wrong.
Also, as a beginning camper, you'll need to start acquiring the necessary equipment. Tents, sleeping pads and bags, a cookstove, outdoor camping gear, and water containers are some of the things that you will need when camping. As an added benefit, all of this gear serves a dual purpose as your preparedness gear.
Whether driving to a campsite across the state or setting up in your backyard, camping is a great way to test your preps and build experience using your gear.
________________
This is an updated version of an article that was originally published on October 10, 2013.
Rob Hanus is the author of "The Preparedness Capability Checklist: A Planning and Evaluation Tool for Becoming More Self-Reliant," an easy-to-read book that offers the absolute best method for intelligent and deliberate prepping. Rob is also host of the Preparedness Podcast.
The Grow Network is a participant in the Amazon Services LLC Associates Program, an affiliate program designed to provide a means for our team to earn fees for recommending our favorite products! We may earn a small commission, at no additional cost to you, should you purchase an item after clicking one of our links. Thanks for supporting TGN!
(Visited 148 times, 1 visits today)
Marjory Wildcraft is the founder of The Grow Network, which is a community of people focused on modern self-sufficient living. She has been featured by National Geographic as an expert in off-grid living, she hosted the Mother Earth News Online Homesteading Summit, and she is listed in Who's Who in America for having inspired hundreds of thousands of backyard gardens. Marjory was the focus of an article that won Reuter's Food Sustainability Media Award, and she recently authored The Grow System: The Essential Guide to Modern Self-Sufficient Living—From Growing Food to Making Medicine. 

Tags: