With garlic so universally available in stores, is there really a reason to grow it? Why, yes! Here are 4 very good reasons to grow garlic.
4 Reasons to Grow Your Own Garlic
For those of you who have an outdoor garden, there are some great reasons to grow your own garlic. Garlic is one of my favorite crops to grow. It's also one of my most important sources of food, flavor, and herbal home medicine.
You May Also Enjoy:

"Get TGN's Immunity Support Kit at an Incredible Discount"

"10 Incredibly Powerful Antiviral Herbs"
Reason #1: Grows in the Off Season
In my North Carolina climate (and in most temperate climate regions), garlic can be planted in mid-fall exactly when most summer crops are timing out. Then, it can be harvested in mid-spring just when other staple foods like corn, sunflowers, blackeyed peas, and sweet potatoes need to go in the ground. That makes it a perfect crop to fill an otherwise difficult planting time.
Reason #2: Great for Crop Rotations
Besides that, I grow garlic in my crop rotation after potatoes to help break up pest and pathogen cycles. Since I heavily amend and loosen the soil before planting potatoes, no additional work is needed to prepare soil for garlic.
Garlic is also great at gleaning nutrients like N-P-K left over from spring and summer planting. Other than incorporating a little bone meal at the root zone to encourage bulb development, and some top-applied mulch to keep down early weeds, garlic makes for a low maintenance addition to your crop-rotation schedule.
Reason #3: Garlic Calories Add Up
Most people don't think of garlic as a calorie crop. But if you use it as much as I do, it starts to add up. Between daily cooking and using it medicinally at certain times of the year, my family averages about 250 heads of garlic per person. At 50 calories a head, that totals 13,000 calories a year to help you reach the 365,000 calories you need to supply half your food at home.
Those calories are produced in the off-season too. Plus, you can plant about 4-6 cloves of garlic per square foot, depending on variety. That means you can get those 13,000 calories in just under 50 square feet of garden bed space.
Reason #4: Save Money
It costs nearly a dollar a head for organic garlic where I live. I bought some organic seed garlic for about $60 several years ago. Now I produce over $500 of it a year organically at home for just a few dollars in bone meal and straw.
I save my own seed garlic from healthy plants and use good crop rotations to ensure that my seed garlic stays disease-free. Frankly, I can't believe how much money I save growing my own garlic.
Garlic is one of the most important culinary spices and medicines in just about every home arsenal. It's flavor-packed and nutrient-rich. Plus, along with a healthy diet and exercise, garlic is about the easiest medicine you can use to promote good health and prevent illness without a prescription. Growing your own is a fantastic way to ensure you always have the highest quality garlic on hand for your culinary and medicinal needs!
What Do You Think?
If you grow your own garlic, please share any tips or tricks you've got for getting a good crop! We love to spread good gardening skills here at TGN!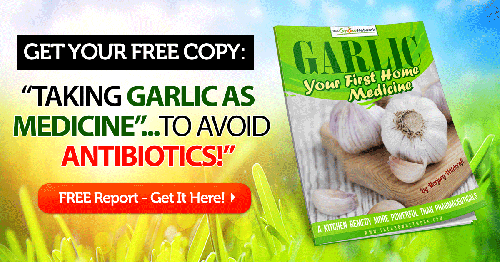 (Visited 12,803 times, 1 visits today)

Tasha Greer is a regular contributor to The Grow Network and has cowritten several e-books with Marjory Wildcraft. The author of "Grow Your Own Spices" (December 2020), she also blogs for MorningChores.com and Mother Earth News. For more tips on homesteading and herb and spice gardening, follow Tasha at Simplestead.com.

Tags: