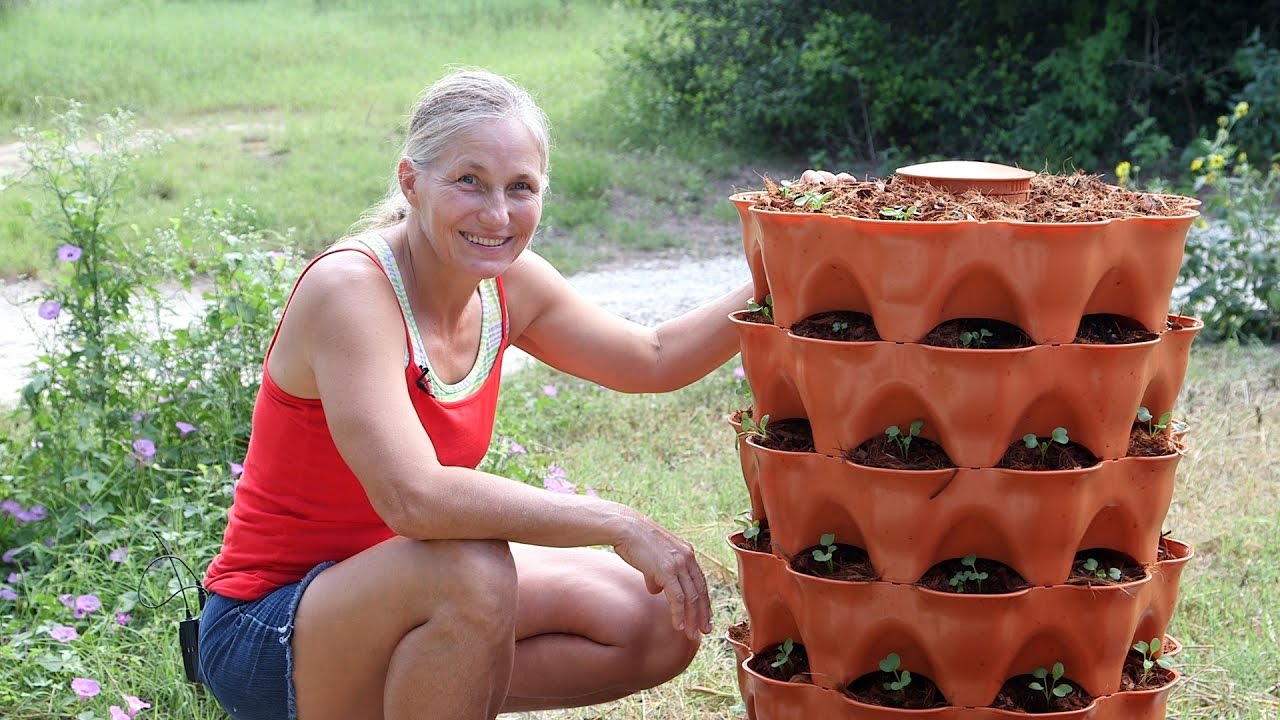 date_range
February 27, 2017
If you're wondering when to plant garlic, or how to grow garlic in containers, you'll enjoy this next Homesteading Basics video.
I don't know if you've been watching the series that I've been doing on container planting, but the container you'll see in this video is one of my favorites. What I love to grow in this every year is a good crop of garlic.
Generally, garlic is an overwinter crop. I'm in central Texas, and we typically plant garlic in October or November. At the time of filming this video, it was early September—so I had about a month before I needed to plant the garlic.  So I was wondering … "What can I plant? I've only got a month!"
UPDATE:  for everyone asking, the container featured in this video is called The Garden Tower 2 and you can purchase it here! 
What To Grow If You've Only Got 30 Days!
I'll tell you the best crop to grow if you've only got 30 days. Radishes. They are so great. They grow anywhere, and they grow fast. They don't need a huge amount of fertility.
In my next version of Homesteading Basics, I'll show you how to cook and prepare them in a way that takes away the heat and actually makes them a really wonderful food.
This is Marjory Wildcraft. I'll see you on the next Homesteading Basics!
And hey … if you're interested in learning more about growing garlic… growing garlic in containers…  how to plant garlic… be sure to get a free copy of my new eBook, "The Miracle of Garlic," which includes access to a VIDEO, "How To Grow Great Garlic."
In this FREE VIDEO you'll discover:
The BEST time of year to plant garlic.
21 varieties of heirloom garlic–with recommended favorites.
Choosing the best garlic varieties for your growing zone.
Tips for successful planting.
How to tell when your garlic is ready to harvest.
Growing garlic in the winter
… Plus much more.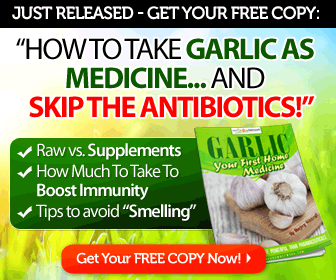 (Visited 43 times, 1 visits today)
Tags:
growing garlic
,
homesteading basics
,
planting garlic
,
when to plant garlic
Categorised in: Container Gardening, Container Gardening, Growing Food, Homesteading Skills
This post was written by Marjory