Why Start Raising Goats?
If you are considering goats for your homestead, urban or suburban property the first thing to check out is any local laws concerning them. One of the reasons why we decided to buy some land in the country was because our Home Owners Association does not allow any livestock in the community. Our city allows four chickens per single family lot, but doesn't allow goats or other livestock in residentially-zoned areas.
If your zoning and other regulations don't prevent you from having goats, the next thing to consider is why you want to keep goats. Do you like goat's milk or products you can make from it? Do you want to eat goat meat? Do you want to keep them as pets or for clearing brush on your property or some other use? Goats can be bred for fiber to make clothing and have even been trained as pack animals for campers. The reason for keeping them should be narrowed down so that you can consider which breed would work best for you and your property. Our four acre property has plants growing all over the place that need to be cleared and we want to use both goat milk and meat, so that gives us lots of options in terms of breeds that could do those jobs.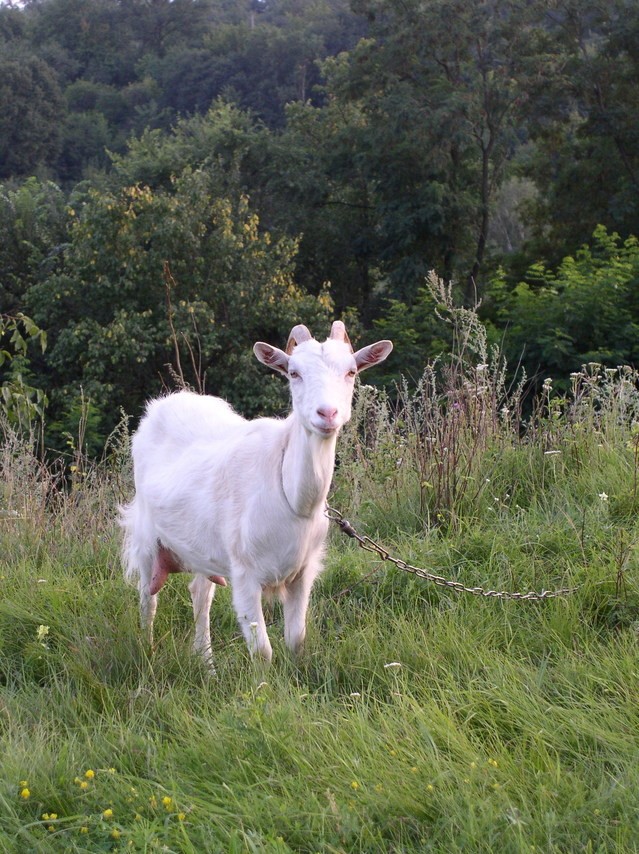 Raising Goats in Challenging Places
One other initial consideration is the climate. Some goat breeds do better in warmer climates than others. There is no reason to get a goat that will be miserable where you live because it is too hot. For Florida, the La Mancha (a goat breed with small or no ears) and the Nubian (a long-eared goat breed) are probably the best choices because they both can be used for meat and milk and can tolerate the heat. Additionally, both breeds produce milk that is rich in butterfat although the Nubian may produce smaller quantities than other breeds. For a couple of newbie goat owners who like ice cream, this sounds pretty good!
Next, consider where you will keep your goats. They are herd animals so you should have at least two to keep them happy. If you are keeping smaller breeds or miniatures, you can get away with less space, but remember that goats need room to run and play and especially something to climb on. According to one guide published by the University of New Hampshire Cooperative Extension, "one dairy goat needs a minimum of 20 – 25 square feet of enclosed housing and another 50 square feet of exercise area." With two goats you would need to provide at least 100 square feet of space (about the size of a small bedroom) in a yard with access to fresh water and shelter from rain, excessive sun, or cold. This would be the minimum in order to provide a healthy environment for your animals.
Read more: Homestead Upcycling – How to Profit from Waste Streams
Finding the Right Goats for You
Once you have determined that you won't be breaking any laws, have the space, and know what breed or breeds would work you can start looking around for goats in your vicinity. There are places that have goats you can adopt, goats for sale from individuals, breeders, and auctions. Before you get your animals, it makes sense to get more familiar with them and spend some time around them. We located two families within a mile of our property that already had goats and got in touch with them to increase our understanding. Not only did we meet their goats, but we were able to find out the kinds of predators that we could expect in our area. Very valuable information!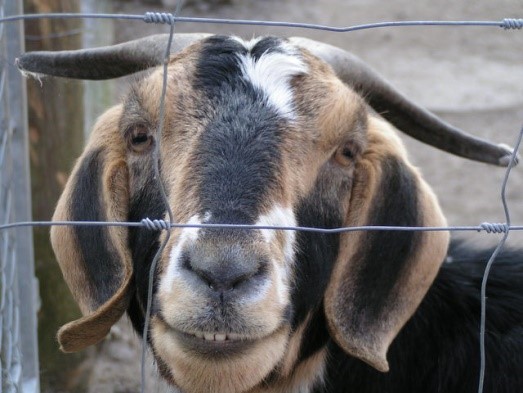 Obviously, there is a lot to know about goats: feeding requirements, housing, medical care and more that I haven't even touched on. The best plan is to know before you go. Beyond basic skills for keeping goats we intend to get some milking practice, learn how to butcher them humanely, and find out the plants in our area that are poisonous to goats before we even consider a purchase. Our neighbors have already agreed to check out the fencing and shelter we want to use before we bring our goats home. Maybe they will even lend us a few to occasionally browse through the weeds for an afternoon!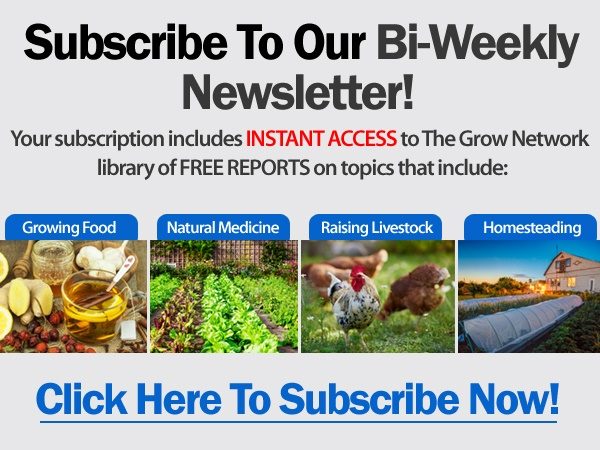 (Visited 1,330 times, 1 visits today)
Karen the Newbie Homesteader is a novice gardener, homesteader, and permaculturist. She and her husband recently purchased four acres in central Florida to create their homestead and grow their own food. She will be sharing their adventures: successes, failures, and everything in between – here at The Grow Network.

Tags: