Taking the First Steps Toward Homesteading
Lots of people are getting excited about homesteading, and for good reasons. Homesteading is a way to take control of many aspects of your life that have been lost in the shuffle of modern living.
For many people, homesteading has led to better health, a better work ethic, a more meaningful spiritual life, and of course better food!
If you are thinking about taking the dive and making a new start as a homesteader, you have to do your homework first. This part is really important. But if you're here reading the articles on this site, you're definitely on the right track!
What Are Your Homesteading Goals?
The first thing you need to do is decide what your homesteading goals are. What are you really trying to accomplish by homesteading?
This is important because your goals will affect everything else you are going to do, and the scope of how you will do it. Try to be as specific as possible in stating your goals for homesteading.
Read more: Heat Exhaustion – The #1 Threat to Summertime Gardeners
What Will Your Homesteading Lifestyle Be Like
Now, consider how you want to live as a homesteader. Are you still going to work away from home? Do you plan to work from home? What would be the optimum situation for you and your family (if you are living with another person or persons)?
You should look at all aspects of your life, in addition to your work situation. How much of your food do you want to grow? What kind of structure do you want to live in? Do you want to raise animals? Where are you going to get your water and energy? How will you handle your waste – human, animal, and other?
It is also important to decide the type of environment where you want to live: urban, suburban, rural – where do you want to be located? This step can take some time, but it's better to do a thorough assessment instead of rushing through it. If you find that you need to rewrite your goals, that's okay. Just make sure that your goals and your lifestyle fit well together.
Read more: Homestead Upcycling – How to Profit from Waste Streams
A Homestead Planning Checklist
Next, you should look at the optimum situation you have envisioned and spell out some specifics for several different areas. Here's a quick checklist that you can use as a guide:
1) Work – Are there skills you have or products you can make that could generate income?  In particular, what is something you really enjoy doing that you can get paid to do?
2) Food – What do you like to eat, and how much of it do you want to produce yourself?
3) Energy – What alternative energy sources would you consider using and for what percent of your total energy needs?
4) Water – Do you plan to use municipal water or some alternative source?
5) Housing – Do you plan to use an existing living space or create something new?
6) Land – Do you need more space or do you already have enough to get started?
7) Finances – How much do you need each month to create your ideal situation?
8) Time – How much time can you spend working on your homestead?
Learning the Skills You Will Need
Now, considering everything that you want to do, ask yourself what skills you will need to actually accomplish these things.  It is always better to learn more if there is an area where you don't have familiarity.
Luckily, we have the internet and tons of videos covering just about any skill or information you can imagine.  Take some time to find out more and see if what you are learning about still appeals to you.
If not, it may be something that you can learn more about at a later time.  In particular, check out what other homesteaders are doing so you can have a better idea for yourself.
Take Your First Step
Now that you have some concrete ideas regarding what you want to do, determine something, no matter how small, that you can do right now to get started in this direction.
If you are feeling particularly adventurous you can figure out more than one step, and the sequence to do them in.  Then start!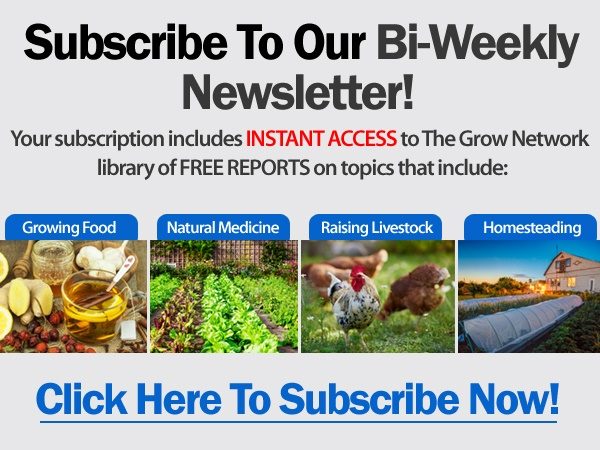 (Visited 804 times, 1 visits today)
Karen the Newbie Homesteader is a novice gardener, homesteader, and permaculturist. She and her husband recently purchased four acres in central Florida to create their homestead and grow their own food. She will be sharing their adventures: successes, failures, and everything in between – here at The Grow Network.

Tags: