Though it's a controversial practice, many gardeners swear by planting by the moon. Here's the theory behind it, and 7 tips for success.
Planting by the Moon: Great Idea or Hogwash?
For centuries, gardeners have tried to harness the forces of nature in their quest to achieve the highest possible degree of growing success—whether by using south-facing walls to capture sunlight and create microclimates, digging swales to help rainwater stay in the garden, relying on Mother Nature to break down plant matter into compost … or planting by the moon.
Though controversial, this latter idea of using the phases of the moon to guide planting times has been handed down from generation to generation as a useful strategy for those seeking to grow the best food and medicine.
This begs the question: What facts and science do we have to back up these claims?
In truth, the "proof" is mostly anecdotal.
Francis Bacon conducted many experiments in which he planted seeds during various phases of the moon's cycle. He observed that seeds sown immediately after the new moon (dark moon) produced healthier plants. However, the scientific world didn't take notice of his discovery.
Of course, "moon gardeners" aren't concerned with explaining why the moon affects plants. They are only concerned with stating what they have proven through experience over and over again.
They believe that the positions of the planetary bodies, especially the sun and the moon, match the natural cycle of the universe. Therefore, if we understand these effects and use them to our advantage, we can live in harmony with our world's natural rhythms.
"… I believe in a dissymmetric cosmic influence which naturally and constantly controls the molecular organization of those principles immediately necessary for life, and that as a consequence, the types of controls of life are, in their structures, forms, and nuclear arrangements, in a relation with the motions of the universe." ~Louis Pasteur
The Theory Behind Planting by the Moon
The cycles of the moon have influenced gardeners all over the world for centuries. While science doesn't fully understand why planting by the moon works, experience suggests that it might—or at least that it might be worth trying.
The theory behind moon gardening is that the same gravitational force that creates the tides and brings the sea turtles ashore to lay eggs also cause crops to grow. When the moon wanes, and its light and gravitational pull decreases, the Earth's gravity kicks in and root crops bear happily in the ground.
However, moon gardeners will warn you not to plant anything on the dark of the moon (new moon). This is the time when plants should rest. It is a good time to kill weeds, because they will not grow back.
7 Tips for Successful Moon Gardening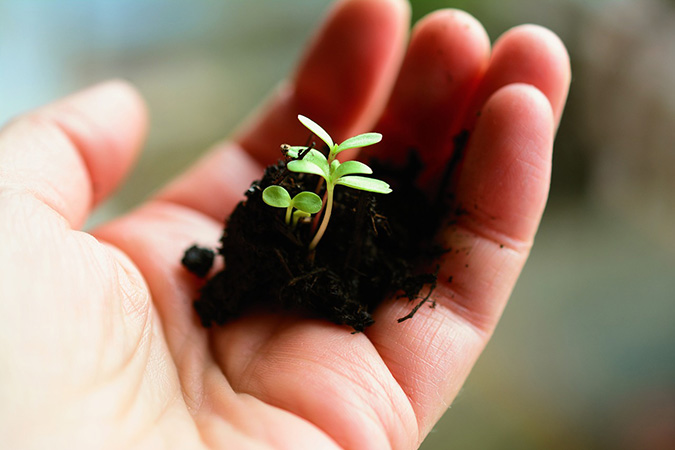 There are a number of things to keep in mind when planting by the moon:
#1) During a waxing moon, the light increases toward a full moon. This is a great time for sowing and transplanting flowering annuals, biennials, grains, and melons—any short-lived plant that you want to harvest for its leaves, seeds, flowers, or fruits.
It's also a good time to apply liquid fertilizer, prune, or graft to produce new growth more quickly.
#2) During a waning moon, the light decreases as the moon goes from a full to a new moon. This is the time the energy focuses on the roots, which is a perfect time to plant root crops and perennials.
Apply solid fertilizers and compost at this time. You can also prune dormant plants and harvest. It is less likely that your harvest will rot.
#3) The New moon (from new moon to the first quarter) is best for sowing or transplanting leafy annuals. These are plants like lettuce, spinach, cabbage, and celery, where we value or eat the leaves or stem.
You May Also Enjoy:

"All Hail, Kale! Growing Kale at Home (With Recipe)"

"Growing Kohlrabi: A Sweet and Tangy Cool-Season Crop"
#4) The first quarter phase is most suited to fruiting annuals (not fruit trees) where we value or eat the fruit or seed-bearing part of the plant, like tomatoes, pumpkins, broccoli, and beans.
#5) Full moon (from full moon to the third quarter) is best for sowing or planting root crops, as well as fruiting perennials. Think apples, potatoes, asparagus, rhubarb, etc. You can also take cuttings and divide plants.
#6) In the last quarter phase, avoid planting and focus on improving your soil. Weed, mulch, add compost and manure teas, and create new garden beds. It is also a good time to weed and take care of pests.
Do not sow, plant, or prune 12 hours before or after the transition from one phase to the next.
#7) During a blue moon, which is simply the occurrence of two full moons in one calendar month, plant as you would for any full moon.
The Science Behind Planting by the Moon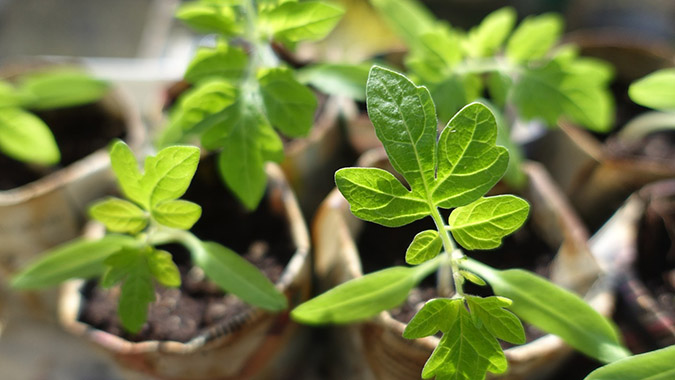 When I asked a scientist about planting by the moon, I got a blank stare and a few chuckles. And rightly so.
It's true. There is very little scientific evidence that planting by the moon has any validity, although there is a growing body of work that shows that the moon does affect plants. One study showed a correlation between the movement of plant leaves and the gravitational pull of the moon, which affects the flow of water through plants.1)https://www.newscientist.com/article/dn28051-moons-gravity-could-govern-plant-movement-like-the-tides/#:~:text=Planting%20by%20the%20moon,evidence%20to%20back%20this%20up We also know that the plant Ephedra foeminea relies on the lunar cycle for pollination,2)https://www.newscientist.com/article/dn27277-werewolf-plant-waits-for-the-light-of-the-full-moon although scientists aren't quite sure how the process works.
Scientists haven't studied planting by the moon much, because it is believed to be a myth. But given the lack of scientific study, it is certainly possible that there may be some merit to the idea that scientists just haven't uncovered yet. Given all the anecdotal evidence, I think it would at least be worth a try.
What Do You Think?
Do you garden by the phases of the moon? What are your results? We'd love to hear your stories in the comments below.
_________________
This is an updated version of an article that was originally published on August 21, 2017. The author may not currently be available to respond to comments, however we encourage our Community members to chime in to share their experiences and answer questions!
The Grow Network is a participant in the Amazon Services LLC Associates Program, an affiliate program designed to provide a means for our team to earn fees for recommending our favorite products! We may earn a small commission, at no additional cost to you, should you purchase an item after clicking one of our links. Thanks for supporting TGN!
_________________
Additional Resources:
Planting by the Full Moon. The New York Times. May 2, 1991.
Gardening by the Moon. Farmer's Almanac.
Solar Eclipse Folklore, Myths, and Superstitions. Farmer's Almanac.
Moon Planting Guide. January 26, 2015.
Lunar Gardening: The Eclipses, The Planetary Aspects.
Astrological Gardening. Louise Riotte. Storey Communications, Inc.

Save
(Visited 6,683 times, 1 visits today)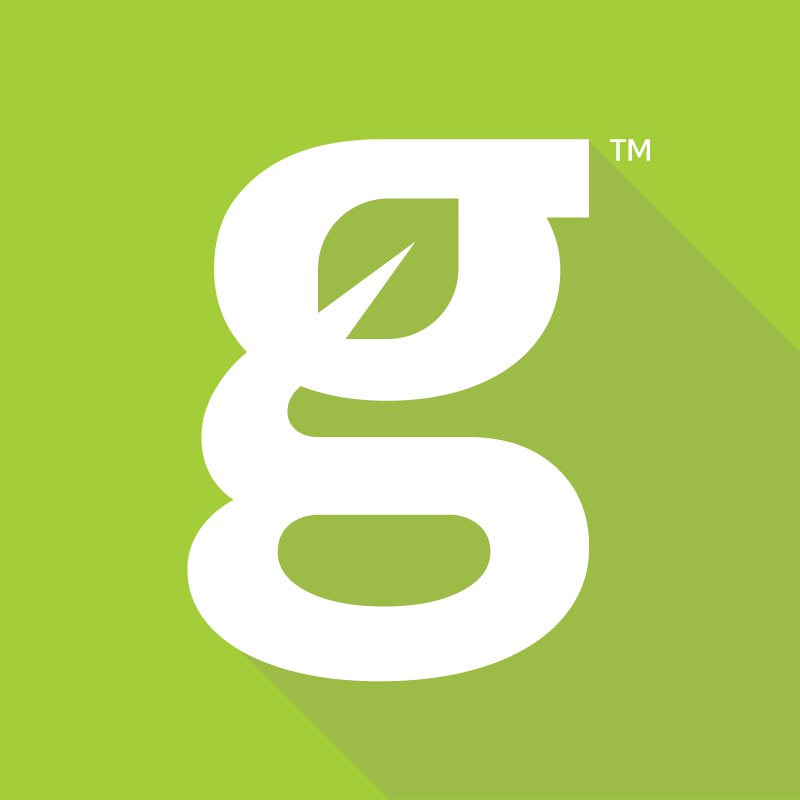 The Grow Network is a global network of people who produce their own food and medicine. We're the coolest bunch of backyard researchers on Earth! We're constantly sharing, discovering, and working together to test new paths for sustainable living—while reconnecting with the "old ways" that are slipping away in our modern world. We value soil, water, sunlight, simplicity, sustainability, usefulness, and freedom. We strive to produce, prepare, and preserve our own food and medicine, and we hope you do, too!

Tags: