Break the holiday "sick cycle" this year with fire cider vinegar, a powerful immune-boosting tonic. This video shows you how!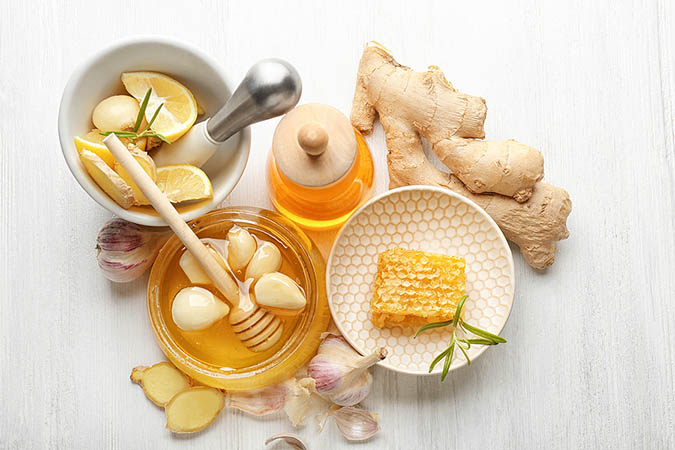 How to Make Fire Cider Vinegar
I make this fire cider vinegar (also known simply as "fire cider" or, in some circles, "four thieves tonic") each year just as the holiday season gets going. Since it needs about a month to set, it is ready by winter when my immune system could use a good nudge.
Even though I don't really like spicy stuff that much, I really do like the kick of this traditional fire cider recipe.
https://www.youtube.com/watch?v=fXHEjZb-bA8
You'll find numerous versions of fire cider circulating out there. Some exist to be used only externally. For example, you apply some to the skin to ward off bacteria.
Others are made out of essential oils. Since making essential oils is a trail I don't want to travel right now, I prefer this recipe, which is ingested.
Fire Cider Vinegar Ingredients
Here are the ingredients I used along with a list of other possible add-ins. Of course, be careful if you have any kind of allergies to any of the following.
Garlic
Hot peppers
Ginger
Horseradish root
And here is a "possibles" list:
What Do You Think?
Do you have your own traditional fire cider recipe? Do you use any ingredients that I've neglected to mention here? I'd love to hear about them in the comments below … and do let me know if you make fire cider vinegar to enjoy this winter!
________________________
This article was originally published in December 2013, but I decided it was time to revisit the recipe! Enjoy! I'm about to start a new batch myself….
The Grow Network is a participant in the Amazon Services LLC Associates Program, an affiliate program designed to provide a means for our team to earn fees for recommending our favorite products! We may earn a small commission, at no additional cost to you, should you purchase an item after clicking one of our links. Thanks for supporting TGN!
(Visited 27,920 times, 1 visits today)
Marjory Wildcraft is the founder of The Grow Network, which is a community of people focused on modern self-sufficient living. She has been featured by National Geographic as an expert in off-grid living, she hosted the Mother Earth News Online Homesteading Summit, and she is listed in Who's Who in America for having inspired hundreds of thousands of backyard gardens. Marjory was the focus of an article that won Reuter's Food Sustainability Media Award, and she recently authored The Grow System: The Essential Guide to Modern Self-Sufficient Living—From Growing Food to Making Medicine. 

Tags: