Biodiversity versus Monoculture
I watched a presentation the other night that talked at length about the importance of biodiversity in creating a sustainable food supply.  A rich diversity of plant, insect, and animal life is key in creating an environment where food can grow plentifully without synthetic chemical pesticides, herbicides, and fertilizers.  But the promise of biodiversity is continually threatened by the dangers of monoculture that we see in today's agricultural industries.
I was reminded of this simple explanation that Michael Pollan gave in the film Vanishing of the Bees.  He explains that while monoculture might look simple – it's actually a very complex proposition to fight so hard against the logic and laws of nature…
Monoculture Works Against the Logic of Nature
You might look at a field of corn and think, "that can't be too hard – that farmer only grows one plant."  But in reality, that farmer has to work overtime to create a false superstructure in the soil to support that one plant.  The tools that the farmer uses for this work are manufactured synthetic chemicals and heavy machinery.
Ironically, the tools that are used to strip away the natural biodiversity of the field are the same tools that are used to replace it.  In a modern corn field, synthetic chemicals are used to kill off every species of plant except corn (all other plants are "weeds").  And then some other synthetic chemicals are used to replace the chemical and biological elements that those "weeds" would likely have provided.
We know that these methods are detrimental to the land itself, detrimental to all species of life that live on the land, and detrimental to the health of anyone who eats from the land.  At what point do we stop and ask ourselves, "What if we just leave the weeds there?"  Do we really need to accept the dangers of monoculture?
Read more: Monoculture and Bananas
The Dangers of Monoculture on a Global Scale
In this movie clip, Mr. Pollan talks specifically about the effects of monoculture on bee populations, because bees have an important role in growing much of our food, and the collapse of bee populations is a direct threat to our food supply.  But they're certainly not the only life that suffers as a result of monoculture.
As scientists learn more about the microscopic life within the soil, we are getting a clearer picture of the impact that chemical-supported monocultures have on our environment – from the tiniest microbes all the way up to the apex predators (that's you).
Read more: How to Rescue a Honeybee
Creating Biodiversity All Around Yourself
At the presentation that I mentioned above, the presenters weren't talking about big farms or industrial agriculture… they were talking about lawns.  Small plots of land inside cities and suburbs, where one person can decide what plants will be allowed to grow on the land.  Your yard may be pretty small in the grand scheme of things, but it's the absolute best place for you to make an immediate impact on the biodiversity of your environment.
If you take the time to do a little research, you'll likely find that the weeds in your yard are useful, edible, or medicinal.  There are some good examples here: Try These Wild Spring Greens Popping Up in Your Yard.
So, think about planting some pollinator gardens this summer.  Leave the edges and corners of your yard to grow wild if you can, and think twice before you spray a chemical to kill a weed.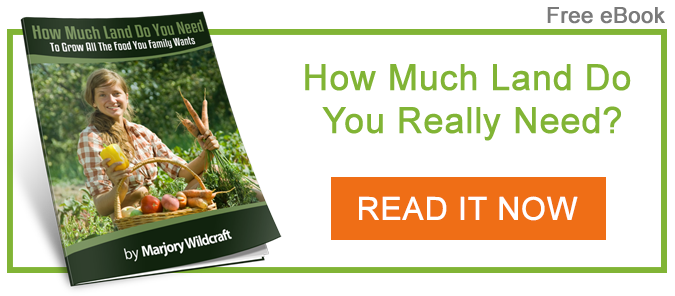 (Visited 1,655 times, 1 visits today)

Tags: