An underground greenhouse makes a lot of sense in the arid climate of New Mexico. I came across a super-effective and simple Walipini-inspired greenhouse that was homemade by Mark Irwin.
Check out this video where Mark shows you what he has been doing and how he is making a small side income by selling tomatoes to the Albuquerque market year-round.
I am a big proponent of lots of little side-income businesses. Diversity ensures there is always something coming in.
Note that I've put the reference Mark mentions down below the video.
Enjoy—and comment! We love to hear from you.
Here is the link to download the excellently written PDF on "Constructing A Walipini Pit Underground Greenhouse"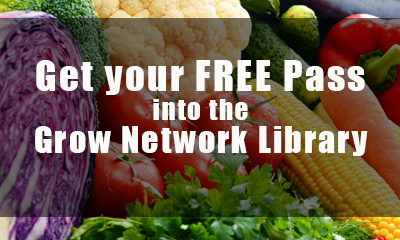 Access our growing selection of downloadable eBooks…
…. On topics that include growing your own food, herbal medicine, homesteading, raising livestock, and more!
(This post was originally published on August 4, 2017.)
Save
(Visited 3,517 times, 1 visits today)
Marjory Wildcraft is the founder of The Grow Network, which is a community of people focused on modern self-sufficient living. She has been featured by National Geographic as an expert in off-grid living, she hosted the Mother Earth News Online Homesteading Summit, and she is listed in Who's Who in America for having inspired hundreds of thousands of backyard gardens. Marjory was the focus of an article that won Reuter's Food Sustainability Media Award, and she recently authored The Grow System: The Essential Guide to Modern Self-Sufficient Living—From Growing Food to Making Medicine. 

Tags: