Herbs Can Have a Powerful Presence
Just a few simple herbs made a huge difference. A friend of mine, Maria, now has a huge bountiful garden. But in the beginning, she got started by simply growing a few herbs on a windowsill.
Maria called me one day ecstatic about her success. "Marjory," she exclaimed, "You won't believe it! I am feeding my family the same old stuff I always cook. My husband is raving about how good the food tastes, and the kids are diving in for seconds! They all think I have new recipes, but I am only adding a few fresh herbs."
Adding a few fresh herbs to your meals can make all the difference in the flavor profile! Plus, it's fun to experiment with different combinations.
Read more: Overhaul Your Medicine Cabinet with Herbal Remedies
Simple Beginnings for an Herb Garden
Starting with a few plants on a windowsill can teach you a tremendous amount, and these are lessons you need to learn even if you plan to grow on acres of land someday.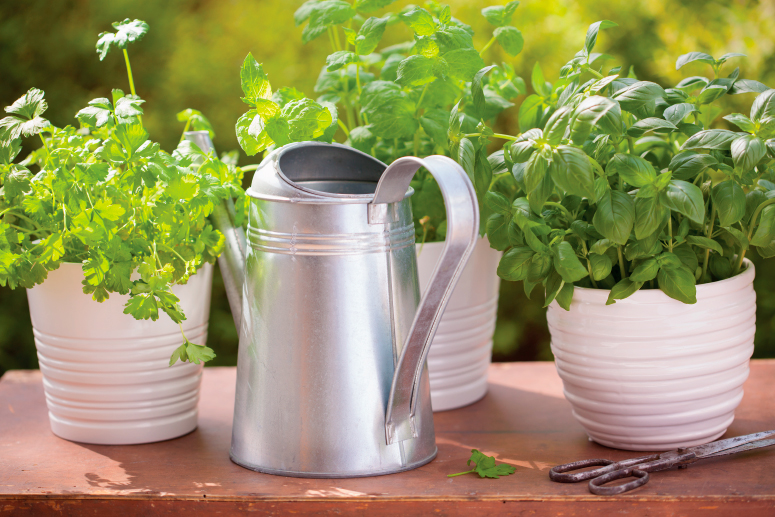 By watching your herbs, you'll start to notice when the leaves sag, the plant needs water. Or, if the leaves pale, they need more sun. If you over fertilizer, you'll see the leaves turn yellow.
What you learn from these little guys will be true for the plants in a large garden, so make sure to observe and keep good notes!
Read more: Drying Herbs the Easy Way
Learn from Your Mistakes
Another advantage of starting small is that your failures will be small. Oh yes, there will be a time when you accidentally kill your plants. Don't worry about it – it happens to everyone. Just toss the dead plants in the compost pile and start over with new ones! And again, observe and remember what you learned.
A few quick tips to help you succeed:
Buy plants with as big a pot as you can comfortably fit on the windowsill. A bigger pot contains more soil and is less susceptible to watering irregularities.
Select robust plants that can withstand the abuse of a beginner such as basil, rosemary, and oregano.
Get in the habit of talking to your plants; they love it and are totally non-judgmental!
Growing through Gardening
One of the joys of growing your own food is developing the lifetime relationship with living beings – the plants and animals you eat. As you sow and reap, saving seeds and breeding animals, you get to know a species well. You enter the life-spiral dance of tending and nourishing, and in exchange, you are tended and nourished as well.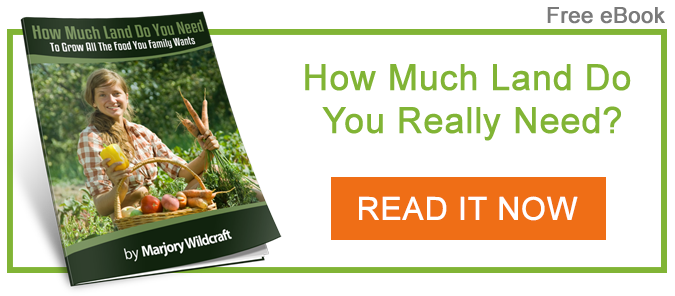 ---
The Grow Network is a participant in the Amazon Services LLC Associates Program, an affiliate program designed to provide a means for our team to earn fees for recommending our favorite products! We may earn a small commission, at no additional cost to you, should you purchase an item after clicking one of our links. Thanks for supporting TGN!
(Visited 969 times, 1 visits today)
Marjory Wildcraft is the founder of The Grow Network, which is a community of people focused on modern self-sufficient living. She has been featured by National Geographic as an expert in off-grid living, she hosted the Mother Earth News Online Homesteading Summit, and she is listed in Who's Who in America for having inspired hundreds of thousands of backyard gardens. Marjory was the focus of an article that won Reuter's Food Sustainability Media Award, and she recently authored The Grow System: The Essential Guide to Modern Self-Sufficient Living—From Growing Food to Making Medicine. 

Tags: