Still Striving for Sovereignty
Yikes.  Do you remember my 'tomato sauce sovereignty' project where I am growing a bunch of tomato plants so that I can, well, not have to buy any more tomato sauce?
In that article, I talked about the specifics on how many plants you need to grow to get a 6 month supply of tomato sauce for your family.
Well, I had some big healthy plants growing, nice fruits developing, and seemingly perfect weather… and then disaster struck!
Read more: The Tomato Sauce Sovereignty Project
The #1 Tomato Killer
It's the most common tomato problem we hear about, and it can affect pretty much everybody regardless of where you live.  So, if you haven't experienced it yet – this will be a good article for your to keep on file.
The #1 tomato killer is… (drum roll please…)
Blossom end rot.
Blossom End Rot
Blossom end rot also affects squash, eggplant, watermelon, and peppers.  Here are two photos showing blossom end rot in various stages on my tomatoes.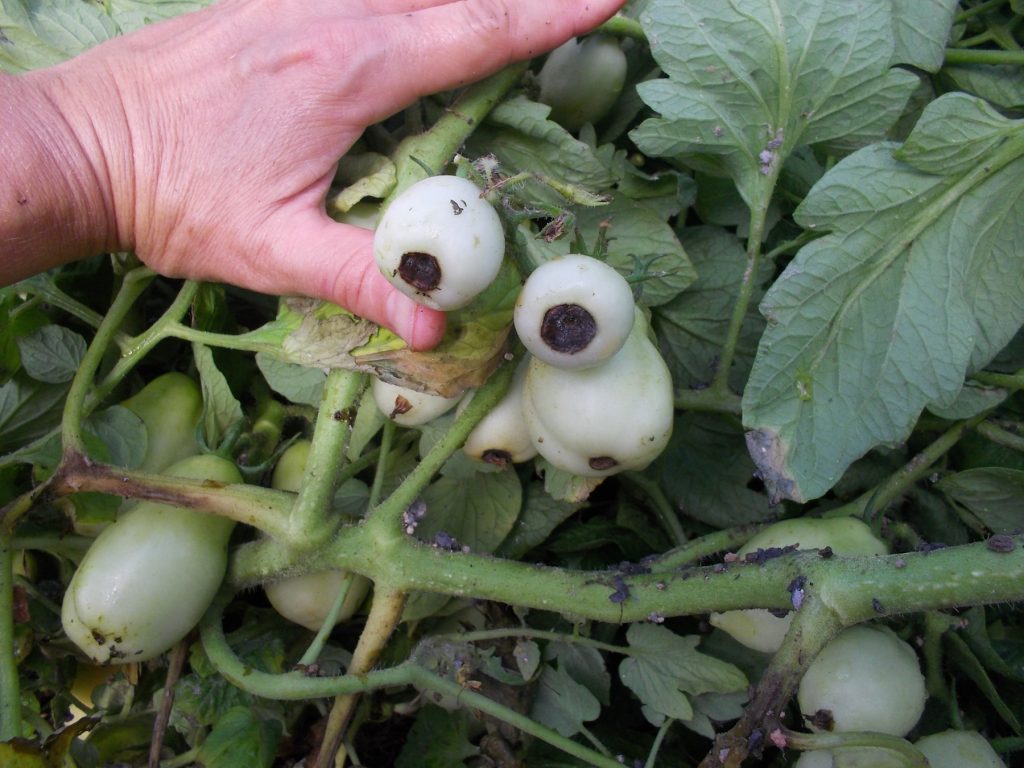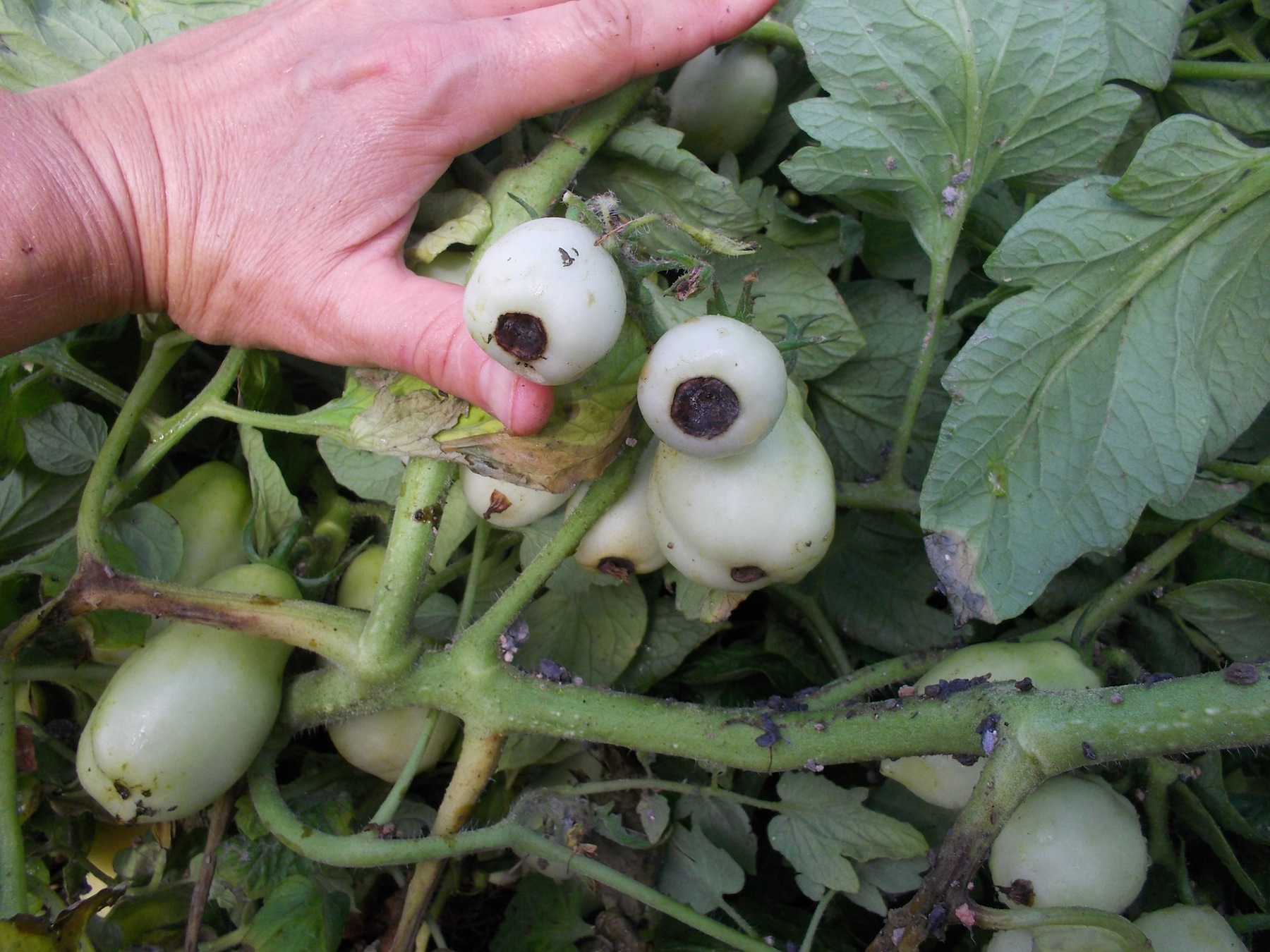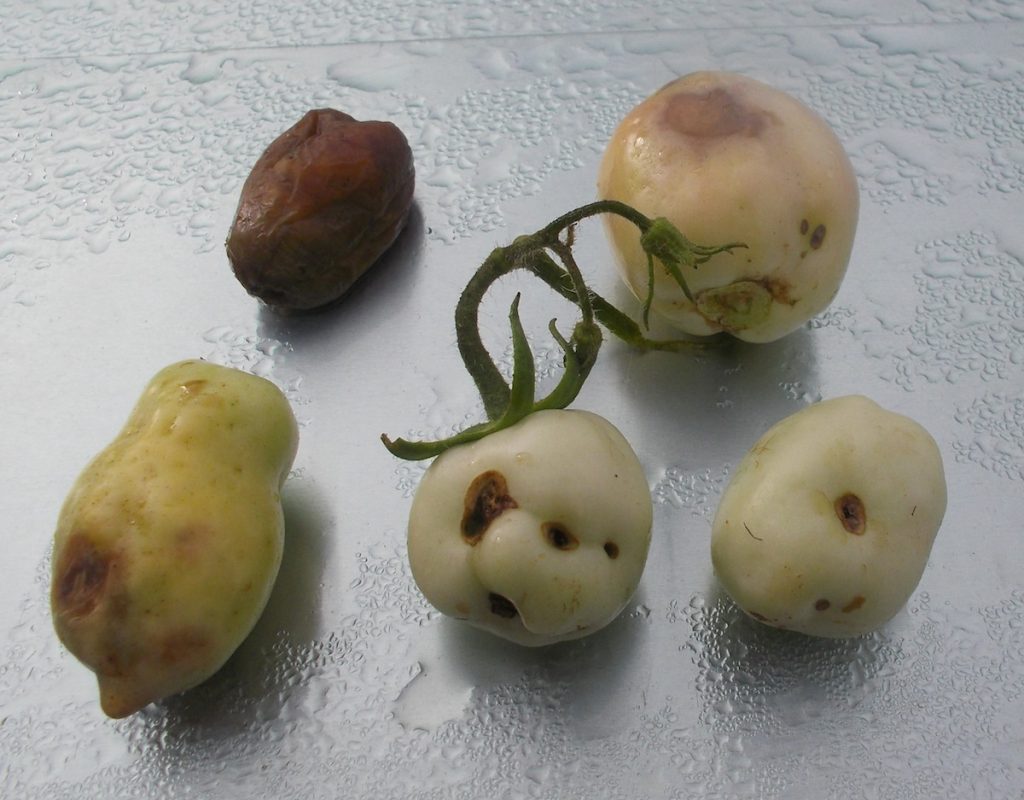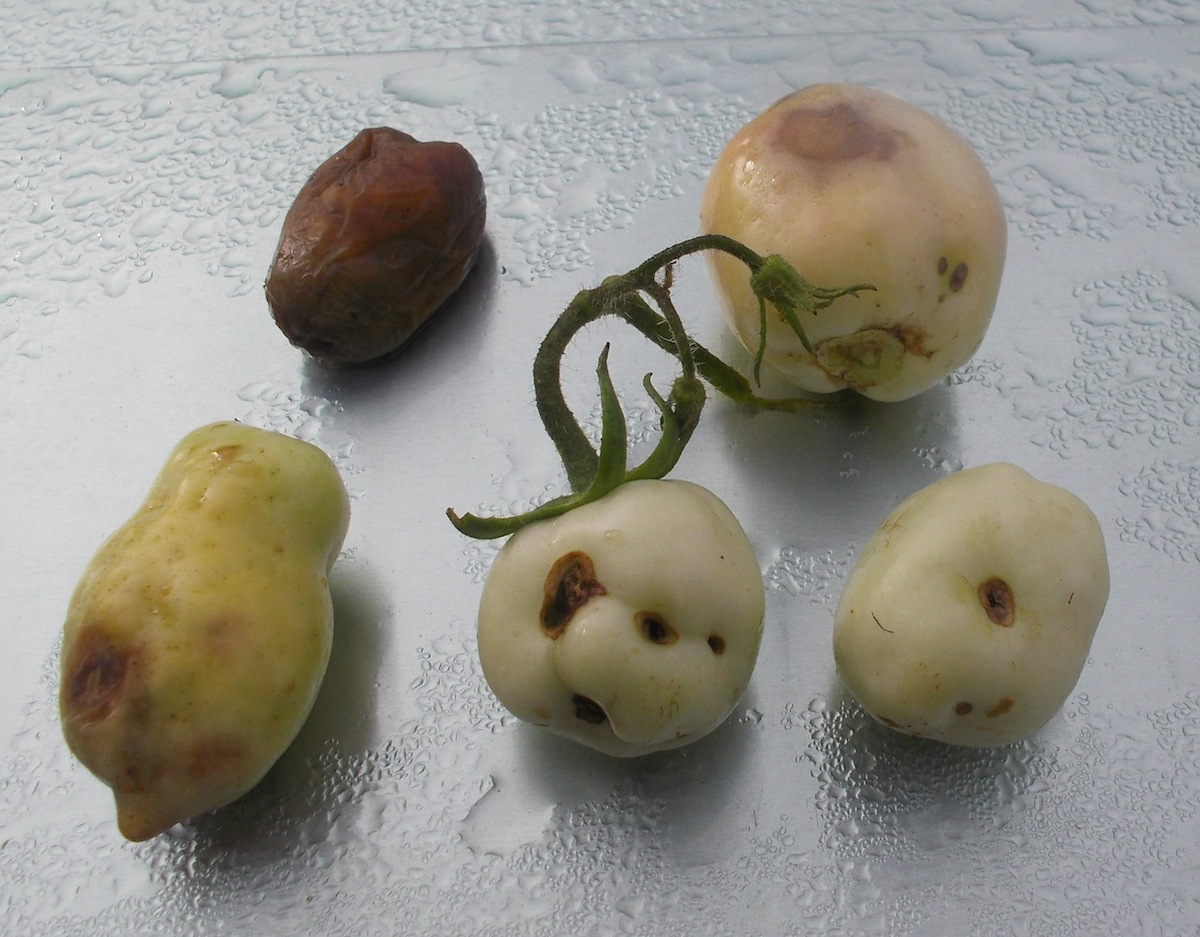 Calcium imbalances are the big issue that creates blossom end rot.  Calcium helps the plant 'bind' itself together, sort of like glue.  Calcium is taken up fairly slowly and plants definitely need water to move calcium.  The biggest cause of blossom end rot is wide swings in soil moisture – especially if the soil gets very dry.
Water and Blossom End Rot
We had been getting some intermittent rains – a 1/4″ here, an 1/8″ there, and all around me was lush greenness.  So I got a little complacent about checking my soil moisture levels, thinking they must be good.
Now grass and wildflowers can thrive on a surprisingly small amount of rain – or even dew.  Long grass is especially good at retaining moisture.  A tip for those of you who live in dryer areas is to put your mower up on its highest level when you mow, leaving the grass as long as possible.  But all that lushness from my wildflowers and grass had me fooled.
Read more: The Finger Test for Soil Moisture
The Cause of Blossom End Rot
In between the rains, we were having the typical Texas summer pattern of windy dry heat.  And the actual soil moisture got quite low.
So if the tomato plants get too dry, or if they are over-watered and grow too quickly, then calcium doesn't have enough time to travel through the whole piece of fruit.  And that is why the end rots.
Here are a couple of other factors that impede calcium absorption:
• Not enough calcium in the soil in the first place
• Damage to the roots
• Excessive heat or cold
• Too much nitrogen in the soil
• Large amounts of salts in the soil
• Soil pH too high or low (the ideal is around 6.5)
Will Blossom End Rot Spread?
Note that the tomato plants need calcium the most when the fruit sets, which in many regions is when it starts to get dryer.  So you've really got to watch your soil water levels.  Also, as the fruit comes on, you might think you should add nitrogen fertilizer to give the plant a boost – but hold back on the nitrogen as it interferes with calcium uptake.
But here is the good news.
Blossom end rot is not contagious, and there are things that you can do to immediately help the plant and still get a good yield of tomatoes.
How to Handle Blossom End Rot
First, pick off any fruits that are affected – no need to have the plant waste energy on them.  Secondly, apply a fast source of calcium to the plants and soil.  I am going to try a couple of products specifically designed for this problem and I'll let you know the results. I'm also researching survival sources of minerals – like could sheetrock, which is mostly gypsum, be used as a source of calcium?
As many of you know, I don't like to be dependent on buying stuff from the store, so if you've got any suggestions for a home made quick calcium source, please put them in the comments section below this post.
But lets also talk about how to prevent this in the future.
Read more: 15 Homemade Fertilizers
Preventing Blossom End Rot
First off, make sure your planting area has good drainage, at least 6 hours of sunlight, and work in a lot of compost to ensure you've got a good amount of the necessary minerals.
Secondly, determinate tomato varieties tend to be affected more than indeterminate varieties because they grow more quickly. So if you've had problems with blossom end rot, make sure you plant some indeterminate varieties.
Protect plants from excessive cold or heat, and make sure you water evenly.  A drip system or soaker hose and lots of mulch is the best way to go.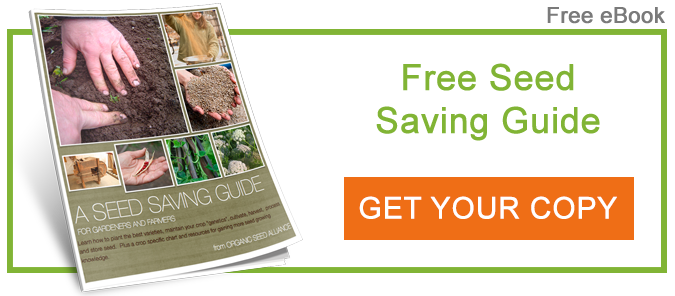 (Visited 1,752 times, 1 visits today)
Marjory Wildcraft is an Expedition Leader and Bioneer Blogger with The [Grow] Network, which is an online community that recognizes the wisdom of "homegrown food on every table." Marjory has been featured as an expert on sustainable living by National Geographic, she is a speaker at Mother Earth News fairs, and is a returning guest on Coast to Coast AM. She is an author of several books, but is best known for her "Grow Your Own Groceries" video series, which is used by more than 300,000 homesteaders, survivalists, universities, and missionary organizations around the world.

Tags: