Incredibly nutritious, stinging nettles are an excellent wild edible. Here are 15 stinging nettle recipes to help you put them to good use.

15 Stinging Nettle Recipes
Stinging nettles (Urtica dioica) are incredibly nutritious and an excellent, wild edible. But just knowing that they're edible doesn't always get you very far. A little direction can be helpful to get you going. So here is a compilation of 15 stinging nettle recipes from Rosemary Gladstar, Susun S. Weed, and other sources to give you a huge head start on putting the nettles you wildcraft to great use!
Nettle Rennet
Source: Healing Wise (Wise Woman Herbal) by Susun S. Weed
This recipe will provide you with a vegetarian source of rennet for cheesemaking.
1 quart fresh nettles
1 quart water
1 tsp. salt
Cook stinging nettles in simmering, salted water in a well-covered pan for 10 minutes. Strain and add to warm milk. Each cup of this will curdle 4 quarts of milk.
Ancient Nettle Pudding
Source: Antiquity Now
The pudding can be served alongside the meat with which it was cooked, or it can be served as its own stand-alone dish.
1 bunch sorrel
1 bunch watercress
1 bunch dandelion leaves
2 bunches young nettle leaves
Some chives
1 c. barley flour
1 tsp. salt
Chop the herbs finely and mix in the barley flour and salt. Add enough water to bind it together and place in the center of a linen or muslin cloth.
Tie the cloth securely and add to a pot of simmering venison or wild boar (a pork joint will do just as well). Make sure the string is long enough to pull the pudding from the pot. Cook the pudding until the meat is done (at least 2 hours).
Leave the pudding to cool slightly, remove the muslin, then cut the pudding into thick slices with a knife. Serve the pudding with chunks of barley bread.
Stinging Nettle Tea
Source: Mercola.com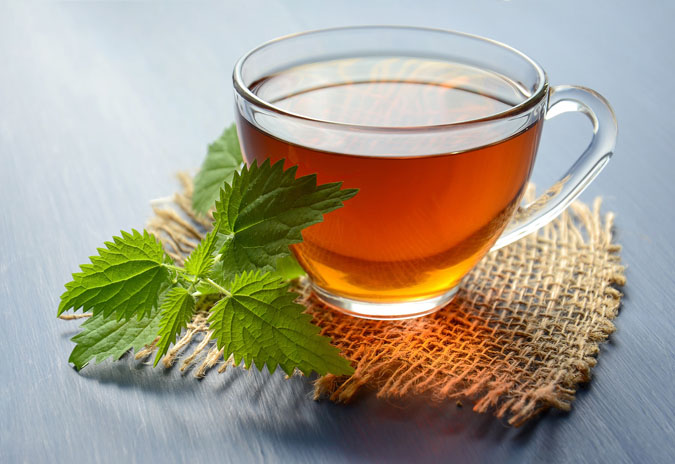 1 c. nettle leaves
4 c. water
1 Tbsp. raw honey (optional)
Harvest nettle leaves with as little stem as possible. Note that older nettle leaves usually have a sweeter flavor. Place leaves in a large saucepan with 4 cups of water. Bring the water to a boil and simmer for 15 minute. Using a strainer, separate the tea from the leaves. Discard the leaves, and serve the beverage hot. Add honey if needed.
Stinging Nettle-Ade
Source: Ugly Little Greens by Mia Wasilevich
1-2 Tbsp. dried nettles per serving, depending on desired strength
1 c. boiling water per serving
Ice, as desired
1 Tbsp. honey per serving
1/8 preserved lemon or a 1/2-inch chunk of lemon per serving
1 c. sparkling water per serving
To steep the dried nettles, place the nettles in a teapot or a nonreactive pot and pour the boiling water over them. Let the nettles steep for 15 minutes, then strain them from the water. Add ice to a tall glass and muddle the honey with the preserved lemon. Pour in 1/2 c. of the strong nettle tea and finish with the sparkling water.
You May Also Enjoy:
Nettle Sesame Salt
Source: Healing Wise (Wise Woman Herbal) by Susun S. Weed
1 c. sesame seeds
1/3 c. dried nettle
Roast sesame in heavy pan over medium heat. Stir constantly to prevent scorching. When browned to your liking, pour into blender or mortar with a pinch of salt and nettle leaves. Grind fairly fine.
Creamy Nettle-Potato Soup
Source: Rosemary Gladstar's Medicinal Herbs
1 T. olive oil
1 large yellow onion, chopped
2-3 medium potatoes, chopped into small cubes
2 quarts broth (herbal, vegetable, or chicken)
Several large handfuls of stinging nettle leaf
Grated parmesan cheese
Salt and freshly ground black pepper
Warm the oil in a large soup pot over medium heat. Add the onion and sauté until soft and golden, about 10 minutes. Add the potatoes and sauté until soft, 8 to 10 minutes.
Discover the shockingly simple way to use stinging nettles and other herbs to get real nutrition that will deeply nourish your body. (Seriously, this method is so easy—and effective—you'll wonder why you've never heard of it before!) Click here to learn more!
Add the broth, bring to a boil, then reduce the heat and let simmer until the potatoes are almost tender, about 10 minutes. Then add several large handfuls of fresh nettles to the pot. Cover and let steam until the nettles and potatoes are cooked through, 15 to 20 minutes.
Purée the soup. Season to taste with the parmesan, salt, and pepper.
Rich Russian Nettle Tonic
Source: Healing Wise (Wise Woman Herbal) by Susun S. Weed
Serves 4-6
4 c. nettle tops
1 c. water
2 cloves garlic
1/2 c. sour cream
Salt to taste
Cook fresh nettles in water, well covered, 10-15 minutes, until tender. For sauce: drain well, then blend, or run through a food processor with garlic and sour cream (or yogurt). Serve immediately over rice, noodles, toast, or vegetables. For soup: blend nettles, cooking water, garlic and sour cream. Reheat gently.
Nettle Pesto
Source: Rosemary Gladstar's Medicinal Herbs
1-2 c. olive oil
1/2 c. chopped pine nuts, walnuts, or cashews
2-3 cloves garlic
Several handfuls of freshly picked stinging nettles
1/4 c. grated parmesan cheese
Combine the olive oil, nuts, and garlic in a blender or food processor. Blend until creamy. Add a handful of raw nettles at a time and blend thoroughly, until the pesto becomes a creamy paste. (As long as you blend well, making sure the nettle has been puréed thoroughly, there won't be any sting.) Add the parmesan and stir well.
Spring Song Soup
Source: Healing Wise (Wise Woman Herbal)
Serves 4
2 c. nettle tops
1 c. yellow dock leaves
1/2 c. dandelion leaves
2 c. water
1 large onion, minced
2 Tbsp. olive oil
2 carrots, diced
2 turnips, diced
6 c. water
3 Tbsp. brown miso
Wash greens; chop, and cook until tender in water in a large pot. Meanwhile, sauté onion in oil until golden. Add onion, carrots, and turnips to nettles. Add water and a pinch of salt and simmer for at least 30 minutes. Thin miso and add just before serving. Garnish with pansy blossoms.
Earth Shake Smoothie
Source: Learning Herbs
1 c. fresh nettle (tightly packed)
1 c. kale (tightly packed)
1 large banana
1 apple
2 c. coconut water
1/2 avocado
1/4 c. mint (tightly packed)
Boil the nettle leaves for two minutes, stirring constantly, reserve the water, which can be used as nettle tea. Add nettle leaves, kale, banana, apple, coconut water, and avocado to a blender. Blend on high until desired consistency. Serve immediately.
Nettle Soufflé
Source: Healing Wise (Wise Woman Herbal)
Serves 2-4
1-1/2 c. water
4 c. young nettle tops
2 Tbsp. olive oil
1 onion, minced
2 Tbsp. whole wheat flour
1 c. milk or nettle broth
1 or 2 egg yolks, beaten
2 egg whites, stiffly beaten
Cook stinging nettles in boiling water for 5-10 minutes. Drain well; save broth. Purée nettles in blender, sieve, or processor; set aside. Sauté onion in oil until golden. Add whole wheat flour and cook, stirring, for 2 minutes. Slowly add a cup of nettle broth and cook, stirring often, for a few minutes, until thick. Add a little of this at a time to the beaten egg yolk, until they are well mixed. Now stir in nettle purée and salt to taste. Last, carefully fold in egg whites. Put in a soufflé dish; bake at 350˚F until firm, 30-40 minutes.
Spring Lasagna with Asparagus, Peas, and Stinging Nettles
Source: The Bitten Word
Serves 6-8
1 pound sweet Italian sausage, casings removed
3 Tbsp. extra-virgin olive oil, divided
2 pounds asparagus, trimmed
1 medium white onion, diced
5 c. loose stinging nettle leaves
2 c. fresh or frozen peas
6 Tbsp. unsalted butter
1/2 c. all-purpose flour
4-1/2 c. whole milk
1/2 c. finely grated Parmesan cheese
4 ounces mild goat cheese
Coarse salt and freshly ground pepper
2 lemons, very thinly sliced
12 no-boil lasagna noodles
Preheat your oven to 350˚F. Cut the asparagus spears into 1/2-inch pieces and then set them aside.
Cook the sausage on medium-high heat, breaking it up into pieces. Then transfer it to a paper towel-lined plate.
Add 1-1/2  tablespoons olive oil and asparagus to the sausage pan. Sauté about 4 minutes. Remove from pan. Now, set them aside.
Sauté the diced onions in the rest of the olive oil until they begin to turn golden brown, around 3 minutes. Add your stinging nettle leaves and continue sautéing for 3 more minutes, until they have wilted and cooked through. Now set them aside.
Place the lemon slices in water and bring them to a boil, then reduce heat and simmer for 7 minutes. Use a slotted spoon to move them to a paper-towel lined plate.
Next, make the roux. Melt butter in a different saucepan on high heat. Stir in flour and cook for 2 minutes. Whisk your milk into this and bring it to a boil while stirring. Then, reduce the heat and let it simmer for 1 minute, before removing it from the heat entirely. Now whisk in the cheeses, 1/2 teaspoon salt, and 1/4 teaspoon pepper.
Spread 1/4 cup of the roux in a 9-by-13-inch baking dish. Add a layer of noodles. Next comes the asparagus, half of the sausage, a third of the remaining roux, and then more noodles. Next, add sautéed nettles, onions, peas, half the remaining roux, half of the lemon slices, and all of the remaining sausage. Last, top it with another layer of noodles. Place the last of the lemon slices on top and pour on the last of the roux.
Cover with parchment-lined aluminum foil. Bake until the top is golden and bubbly, around 28 minutes. Remove and let stand 10 minutes.
The Grow Network offers organic bulk herbs—including stinging nettle—in our store. Click here to get yours!
Nettle Beer
Source: Healing Wise (Wise Woman Herbal)
1 pound raw sugar
2 lemons
1 ounce cream of tartar
5 quarts water
2 pounds nettle tops
1 ounce live yeast
Place sugar, lemon peel (no white), lemon juice, and cream of tartar in a large crock. Cook nettles in water for 15 minutes. Strain into the crock and stir well. When this cools to warm, dissolve the yeast in a little water and add to your crock. Cover with several folds of cloth and let brew for three days. Strain out sediment and bottle. Ready to drink in 8 days.
Sautéed Stinging Nettles
Source: The Spruce Eats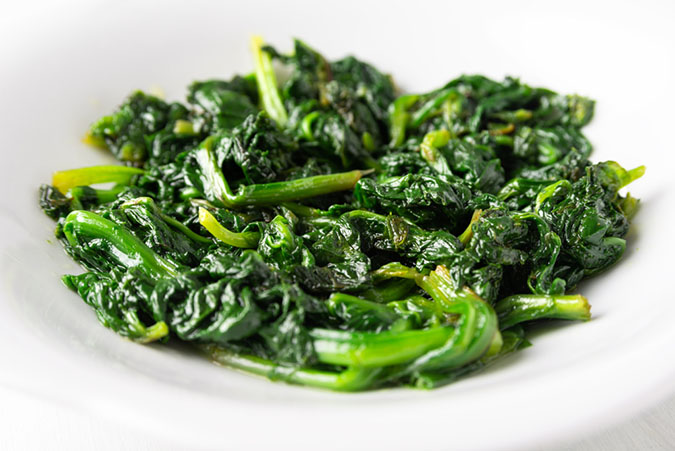 1

 

pound fresh

 

stinging nettles

2

Tbsp.

olive oil

, or any other cooking fat

Salt

, to taste
Bring a pot of salted water to a boil and blanch the nettles for 4 minutes. Cool them quickly in a bowl of ice water. Squeeze the nettles as dry as possible before sautéeing them. Once your nettles are blanched, heat up a large pan over high heat. Add the oil or your preferred cooking fat. Add the nettles and cook, stirring frequently, until the greens are tender—about 2 minutes. Sprinkle the nettles with salt to taste and serve immediately.
Nettles Plain or Nettles Fancy
Source: Healing Wise (Wise Woman Herbal)
Serves 4
1 c. water
1 pound fresh nettles
4 Tbsp. butter
4 cloves garlic, minced
1/2 c. pine nuts
Cook young nettle tops in water until tender; don't be afraid of overcooking. For nettles plain, serve as is, in the delicious broth. For nettles fancy, warm garlic in butter, add pine nuts, and serve over drained nettles. Save that broth to use as soup base!


Looking for More?
If you're looking for more wildcrafting recipes, be sure to check out Healing Wise (Wise Woman Herbal) by Susun S. Weed and Rosemary Gladstar's Medicinal Herbs.
__________________
The Grow Network is a participant in the Amazon Services LLC Associates Program, an affiliate program designed to provide a means for our team to earn fees for recommending our favorite products! We may earn a small commission, at no additional cost to you, should you purchase an item after clicking one of our links. Thanks for supporting TGN!
(Visited 3,635 times, 3 visits today)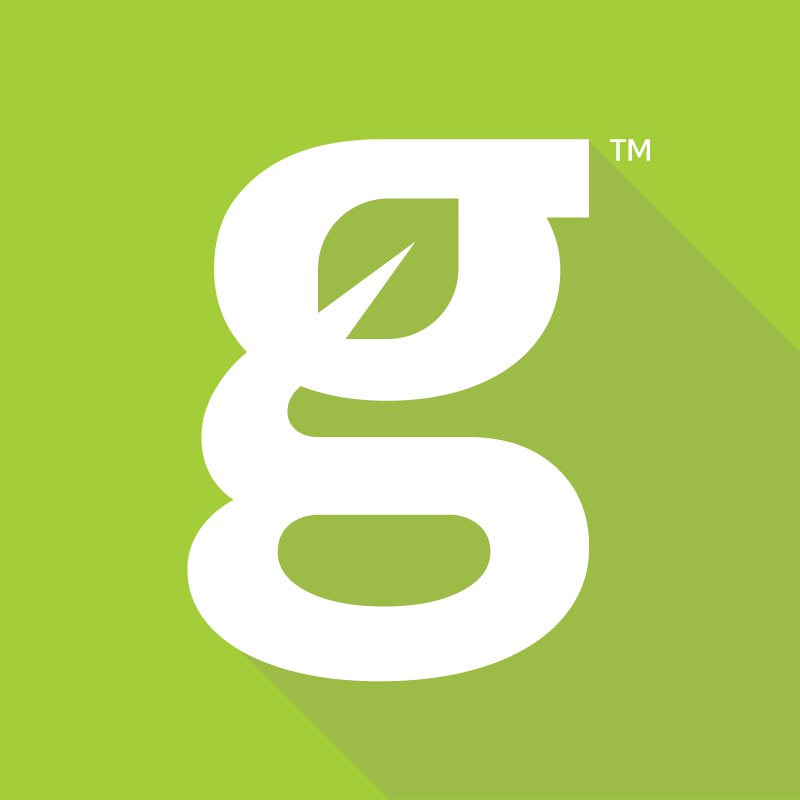 The Grow Network is a global network of people who produce their own food and medicine. We're the coolest bunch of backyard researchers on Earth! We're constantly sharing, discovering, and working together to test new paths for sustainable living—while reconnecting with the "old ways" that are slipping away in our modern world. We value soil, water, sunlight, simplicity, sustainability, usefulness, and freedom. We strive to produce, prepare, and preserve our own food and medicine, and we hope you do, too!

Tags: