Your Bodily Waste Streams
As I mentioned in my previous post, Homestead Upcycling: How to Profit from Waste Streams, the idea of doing something constructive with waste streams is an exciting concept I picked up in a permaculture design course.  Humans generate many different kinds of waste: some of it comes from our homes and ends up in a landfill, and some of it comes from our bodies and ends up in sewers or septic tanks.
Bodily waste streams can be repurposed, just like household waste streams can be repurposed. Urine can be used for fertilizer; and poop can be used to generate methane or composted as fertilizer.
Rethinking Your Human Waste
We should also talk about the water that is normally used to move all of these bodily materials away from the house. In addition to toilet water – our sinks, showers, and washing machines waste water as well.
The water from bathroom sinks, showers, and washing machines is often referred to as "gray water." Gray water can be good for irrigation, as long as you don't put it directly on the food you plan to eat. The water from toilets and kitchen sinks is referred to as "black water" because of the additional organic materials it contains.
When I started thinking about the design for the house we would be building on our new land, I immediately started looking for ways to minimize the amount of water we use – and I also found several ways to repurpose much of the water that we do need to use.
Read more: Alternative Strategies for a Disrupted Water Supply
Composting Toilets and Local Laws
To minimize water usage, you can start with composting toilets.  This can be as simple as a large bucket with sawdust in the bottom and a seat on top.  You can certainly get away with this when you're camping, but it can be more difficult when you have to deal with government authorities and regulations.
I checked the state laws regarding composting toilets in Florida, where I live. Amazingly, the state will let you have a composting toilet, but the law only allows two specific types. I researched both types. One was more complicated and expensive than the other, so you can guess which one I decided to use for my new house!
So, it would make sense that if we could have a composting toilet to handle our solid waste, then we would be allowed to bypass using a septic tank and just irrigate our gardens and fruit trees with the liquids, right?
Wrong!
Check the Laws About Septic Systems Too!
At one time, Florida did allow its residents to use gray water for subsurface irrigation. But that changed in 2009, and it is now illegal. Here's what we are faced with now: we are being required to install a septic tank, and we are required to bury our composted poop six inches below the ground each time it's ready to be removed from the house.
As disappointing as this is, I can still use permaculture principles to turn problems into solutions!
If I put the septic tank (which can be smaller because the toilets won't be dumping into it) in an area where I intend to pasture goats and chickens, the liquid will irrigate that area. And deeper down, the trees in that area will benefit as well.
Read more: 9 Simple Ways Anyone Can Conserve Water
Collecting and Storing Rainwater
Although I won't be able to use as much of my gray water as I had hoped, I will be able to replace some of it by using collected rainwater to irrigate my gardens. At least they haven't made that illegal!
And I can store the rainwater in the gabion (rock-filled wire cage) walls of our garage, thus keeping it elevated so that a pump won't be needed.
The moral of this story is: Whatever your ideas, make sure they are legal before investing your time and money to build something that you'll have to destroy later; and don't give up when you run into obstacles – there are always creative ways to turn each problem into a solution!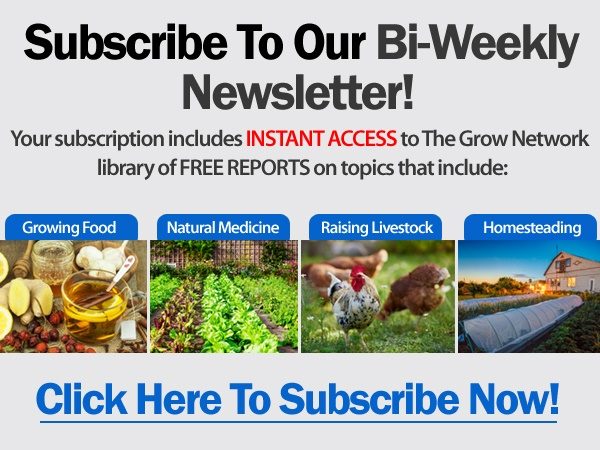 (Visited 136 times, 1 visits today)
Karen the Newbie Homesteader is a novice gardener, homesteader, and permaculturist. She and her husband recently purchased four acres in central Florida to create their homestead and grow their own food. She will be sharing their adventures: successes, failures, and everything in between – here at The Grow Network.

Tags: