Should You Till Your Garden?
In this episode of our ongoing video series Homesteading Basics, Marjory goes into some detail on the basics of no till gardening. Cultivating the earth, working the land, putting your hand to the plow … it's a time-honored tradition, alright. But is it always the best thing to do?
If you're a no-till evangelist, please don't freak out when you see Marjory standing in front of this big John Deere tractor. Give her a chance to explain, because, as she puts it, "I'm a pretty low-tech wheelbarrow and shovels type of gal."
The One Straw Revolution Viewpoint
If you've never read The One Straw Revolution, you might consider checking that out. Masanobu Fukuoka was a Japanese gentleman who passed away back in 2008. He studied plant pathology at university, and then worked for the Japanese customs office as a produce inspector for several years.
While he was studying and practicing in state-of-the-art facilities, he was also developing an understanding that nature is a force so large and powerful that all of man's efforts to control and subdue her are futile. He decided to prove his theories by taking over his father's citrus farm in the countryside.
What happened next is very telling. When he initially discontinued the pesticides, herbicides, and fertilizers that had been used on the farm … well, it fizzled. The trees grew crowded, they fruited little, and then they died. They had been dependent on synthetic inputs—and when Fukuoka cut those synthetic inputs off, the weak plants couldn't survive.
He took steps to begin healing the soil and started another orchard from scratch. In his fields, he had found that if he rotated his crops with care, he could use each season's chaff to mulch and fertilize the field for the next season. He used excess mulch from his fields and nitrogen-fixing weeds like white clover, and his new orchard thrived without synthetic inputs. Fukuoka believed that never tilling the soil was a key factor in his success.
Read More: Microbes 2.0 – A Tiny Manifesto
No Till Gardening
Since The One Straw Revolution was published in 1978, we've gained a lot of knowledge about why tilling the soil is sometimes a very bad idea. The microscopic life in the soil is concentrated in the top few inches of soil. When we till, we destroy the sensitive soil microbiome in those top few inches.
Elaine Ingham provides a great guide to understanding the complexity of soil life in her Soil Biology Primer. I also really enjoyed Jeff Lowenfels' Teaming With Microbes. As Marjory mentioned, John Jeavons' Grow Biointensive® method is one popular vegetable gardening philosophy that has really embraced the importance of a strong soil microbiome.
Modern gardeners have taken the hint pretty well. While seasonal tilling is still commonplace in industrial growing operations, more and more gardeners are leaving the tiller in the shed each spring, and relying on natural tools like microbes, worms, and roots to keep their soil from compacting.
As Marjory mentions, sometimes you really can't get around tilling if you want to grow vegetables in raw ground that has never been worked. But after your garden has been established, there's really no need for tilling in a backyard setting. Give no till gardening a try and your soil microbiome will thank you!
(This article was originally published on July 13, 2016. We had a couple of questions on no-till gardening in heavy clay soils during last week's Ask Me Anything! podcast, so we thought it was a good time to bring this oldie but goodie out of the archives!)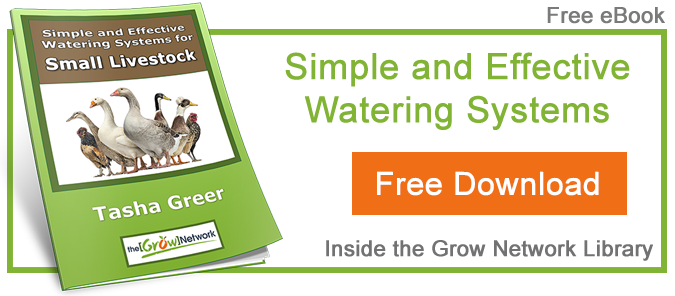 (Visited 4,342 times, 1 visits today)

Tags: