Dr. Mercola's Message of Health
So a while ago, I mentioned that I had heard Joe Mercola speak at a business conference I attended.  Joe did an excellent presentation on the foundations of good health.
During the question and answer period, I asked Joe about the one remaining area of my diet that I still have trouble with – "How can I reduce or eliminate sugar cravings?"
Read more: 5 Dehydrator Recipes for Home Grown Fruits and Vegetables
Resetting Your Metabolism
Joe told me that switching my metabolism from primarily burning sugars to primarily burning fats was the key. Another participant, and the event organizer, also confirmed that sugar cravings were reduced or negligible once you are able to successfully make this switch.
I am in the process of researching how to best make this transition, and I've found a lot of good information at Joe's site Mercola.com. I would definitely recommend his site if you're interested in this too.
I'm planning to put together a personalized plan for myself after I get together all of my research. I sincerely want to stop eating sugar…
How Much Sugar is In Your Diet?
Have you had experience with this?
Have you successfully been able to reduce or eliminate sugar from your diet?
If so, what benefits have you noticed? How did you do it? I would really love to hear about your experience – please use the comments below to share your story with the rest of us! Got any tips?
If you have had a problem with eating too much sugar (or refined carbs) I would like to hear about that too, and I think it would be great for other people here to hear your story.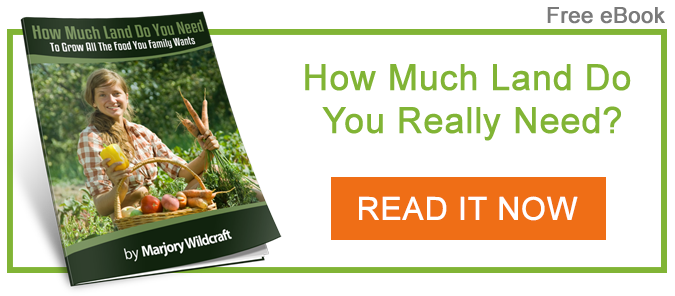 (Visited 307 times, 1 visits today)
Marjory Wildcraft is an Expedition Leader and Bioneer Blogger with The [Grow] Network, which is an online community that recognizes the wisdom of "homegrown food on every table." Marjory has been featured as an expert on sustainable living by National Geographic, she is a speaker at Mother Earth News fairs, and is a returning guest on Coast to Coast AM. She is an author of several books, but is best known for her "Grow Your Own Groceries" video series, which is used by more than 300,000 homesteaders, survivalists, universities, and missionary organizations around the world.

Tags: