We Waste a Lot of Food
The Guardian published an eye opening piece last week about food waste in America. As you'll see, the state of food waste in our society is a shameful thing.
According to their research, the US wastes about 2 tons of food every second, adding up to more than 60 million tons each year. (The original report is given in tonnes, or metric tons, which are actually slightly heavier than the American ton. Ton = 2000 lbs; tonne = 2204 lbs.)
The road from the farm to the table is a long one, and waste occurs at every stop along the way. The UN estimates that 17% of the food grown in North America is lost or wasted on the farm. One farmer who is interviewed in the Guardian piece estimates that the reality is closer to 25%. Much of this is food with blemishes or imperfections that is too risky to ship to distributors – if the produce is rejected, the farmer is stuck with the shipping bill.
Some food is wasted in the packaging and distribution system due to imperfections and errors. But much more is wasted at home and in restaurants, in our kitchens.
Read more: Are You Prepared for Peak Chicken?
The Kitchen – Where Produce Goes to Die
According to the Guardian's estimates, 16% of all the potatoes that make it to market are wasted at the end of the distribution chain – in our kitchens. That number is worse for lettuce, with about 24% wasted in kitchens. And the list goes on; 20% of bread, 21% of yogurt, 15% of chicken – wasted in kitchens.
These estimates include home kitchens, restaurant kitchens, and other kitchens like those in schools and nursing homes. At any rate, this is food that is perfect enough to make it to market, survives the packaging and distribution system, but still gets wasted at the end of the day.
Some of this kitchen waste is due to mismanagement in ordering and scheduling, some of it is due to people walking out of restaurants without their leftovers, and some of it is hiding in the back of our refrigerators. However the food is getting wasted – each of us has a part to play in bringing these numbers down.
Writing contest entry: Free Soup for Fall and Winter
Food Waste Presents Opportunity for Innovation
If you think like I do, the image of 2 tons of rotting produce might look pretty awesome. Imagine how much fresh, rich compost you could make… But the reality is much different. According to the Guardian, less than 3% of food waste ever makes it to a compost pile. It's hard to believe, but in America we waste about 40% of our food, and 97% of that waste goes straight into a landfill.
A few innovators have recognized the opportunity that all of this waste represents. Earlier this year, Whole Foods started a pilot program to test market "ugly" produce at stores in California – in partnership with a startup company called Imperfect Produce. And in any region where a specific crop is grown in abundance, there is opportunity for businesses to capitalize on tons imperfect produce by finding ways to put the otherwise wasted food to use in products where appearances don't matter.
I'll leave you with this public service announcement from the Ad Council's Save the Food project. I'm not sure what's going on with the taboo relationship between the strawberry and the lime, but it's a sad story nonetheless. Visit their website at savethefood.com for tips on how to store food well and avoid wasting food in your own kitchen.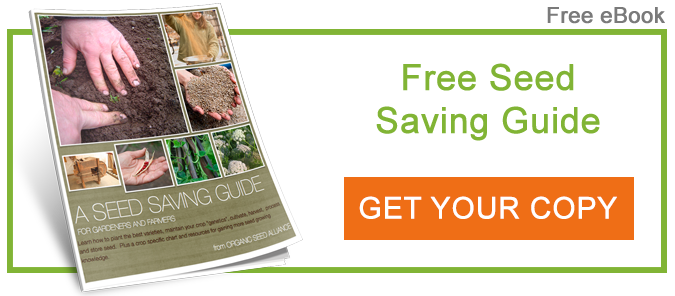 ---
Sources:
1: From field to fork: the six stages of wasting food. The Guardian Online. https://www.theguardian.com/environment/2016/jul/14/from-field-to-fork-the-six-stages-of-wasting-food
2: Startups see potential in 'ugly food' rejected by supermarkets. USA Today. http://www.usatoday.com/story/news/2016/03/04/ugly-food-startup/80815244/

(Visited 734 times, 1 visits today)

Tags: