"Stock" Up for Free
What? Is she crazy? It's still springtime, and the summer heat is already upon us. Who wants to think about soup? I do. And, after reading this easy stock-up method, I hope you will, too.
Free Soup can be the everyday cook's way of having free meals a few times a month. And, if you have a houseful of eaters that show up hungry 3 times a day, free is good. Free is really, really good.
So, before I tell you this incredibly easy way to get a few meals for free… all quite legally and involving nothing politically or spiritually dividing… grab a glass of water or coffee or tea or wine… and indulge me as I sweep you off your tired feet and wow you with my wisdom.
Read more: Growing Chicken Feed the Easy Way
Don't Let Your Leftovers Go to Waste
Got that beverage? Are your feet up? Here it is:
Whenever you have anything leftover, freeze it in a quart-size canning jar. After dinner when you discover that the eaters left a tablespoon of rice and a similar amount of peas in the serving bowls. Walk those morsels right over to a canning jar you cleverly have waiting in the freezer and scoop them right in. Close the jar and return it to its spot in the freezer door. There! Now you have the beginning of free soup.
Some basic leftover ideas to put in your soup starter jars are cooked: cabbage, tomatoes, beans, peas, corn, potatoes (fried, baked, boiled), broth (include the fat), pasta, meat, and chicken. Almost nothing is taboo.
Do this every day, at every (appropriate) meal, until you have a few jars. By the way, if you made sand art in jars when you were a kid, you will love the way these free soup jars end up! They're almost pieces of art. Your art. I say, "You go! You just go, you artist, you!"
Read more: 12 Uses for Rose Petals – From the Kitchen to the Boudoir
Cooking Up Your Free Soup
Now it's time to make your Free Soup.
The day before making your soup, set your full, frozen free soup jars in the fridge. When you're ready to rock and roll through all your free food, start by using up fresh veggies that you have on hand. My favorite is a diced celery, onion, and carrot combo. A bonus, and very delectable addition, is cabbage. Saute these in your favorite oil (olive and coconut oils are my favorites) for 10-12 minutes.
Now add a few peeled, diced potatoes to the party and begin to dump in your free soup jars. Use your liberty to add canned tomatoes (whole, diced, sauce, paste, whatever you desire), beans, pasta, etc.
Add herbs, salt, pepper, and spices to your own liking as well. I use this opportunity to use near-empty bottles of ketchup, soy sauce, Worcestershire sauce, vegetable juice, etc. Add some water to each bottle, shake and pour. More free flavor!
Read more: Would You Eat Chicken-less Eggs?
It's Not Just Free… It's Good!
Truthfully, this is the most amazing soup I've ever eaten. Though I've written this as though it was all my (very genius) invention, I learned this simple, frugal method from my mother… my amazing mother… who probably learned it from her depression-era mother. My now-grown-up eaters know how to do this, too… and they'll tell their eaters about free soup as well.
So, what are you waiting for? Get those jars ready! Fall and winter will be here before you know it! "Free soup! Come and get it!"
Robin W. Stephens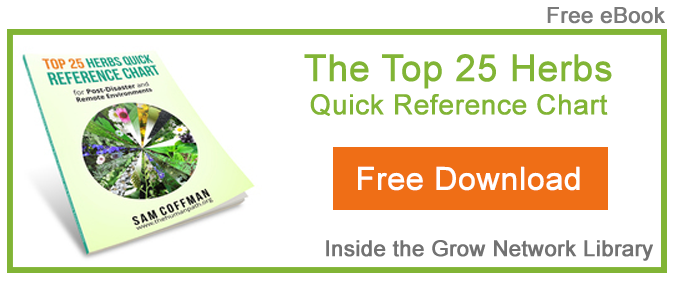 ---
Thanks to Robin Stephens for participating in the [Grow] Network Writing Contest. We have over $1,500 in prizes lined up for the current writing contest, with more to come. Here is a list of the current pot of prizes:

– A 21.5 quart pressure canner from All American, a $380 value
– A Survival Still emergency water purification still, a $279 value
– 1 year of free membership in the [Grow] Network Core Community, a $240 value
– A copy of The Summer of Survival Complete Collection from Life Changes Be Ready, a $127 value
– 2 copies of the complete Home Grown Food Summit, valued at $67 each
– 3 free 3 month memberships in the [Grow] Network Core Community, valued at $60 each
– The complete 2014 Grow Your Own Food Summit interview series, a $47 value
– 4 copies of the Grow Your Own Groceries DVD video set, valued at $42 each
– A Bug Out Seed Kit from the Sustainable Seed Company, a $40 value
– 4 copies of the Alternatives To Dentists DVD video, valued at $32 each

(Visited 171 times, 1 visits today)

Tags: