Feeding a family isn't cheap these days, and it only gets more expensive with each additional mouth. I've always wondered about the cost between Grocery Shopping and Home-grown Food, but never really sat down to crunch the numbers … until now!
Eating healthy is also more expensive than eating processed foods loaded with artificial ingredients and sodium. In fact, following the government's recommended dietary advice can add 10 percent to your monthly bill. Fresh fruits and vegetables are always more expensive than processed, canned, or frozen foods. If you want to go completely organic, count on spending sometimes double that.
The Criteria for the"Food War:"
We have to compare apples-to-apples and … well you get the idea. So, we'll look at:
Expense
Health – Mental and Physical
Waste
Time
In the expenses, we'll compare certain food:
Lettuce
Carrots
Tomatoes
Basil
Apples
Eggs
We're also going to use $15 per hour for any labor costs or time spent.

And in this corner … Grocery Store!
According to the USDA 2017 Cost of Food Report, the average American spends between $100 to $300 per person per month on groceries. It may be higher or lower based on where you live. (1)
Grocery Store Expense (This is from your average local store, prices may vary in your area)
Lettuce
Organic Price: $1.69/head
Non-organic Price: $0.99/head
Carrots (3 lbs.)
Organic Price: $3.49
Non-organic Price: $2.99
Tomatoes (Heirloom)
Organic Price: No organics available when I went shopping
Non-organic Price: $2.99/lbs.
Basil
Organic Price: $2.99/pkg.
Non-organic Price: $1.99/pkg.
Apples
Organic Price: $1.99/lbs.
Non-organic Price: $0.99/lbs.
Eggs (1 dozen)
Organic Price: $5.69
Non-organic Price: $1.99
Most of the non-organic produce was from Mexico or Peru, and a lot of the organic produce was also.
On average, I spent about $125 per week for my family of three. I bought organic produce, grass-fed, free-range, no hormone meats and eggs (sometimes from the store, but usually from a local farmer).
Health – Mental and Physical
In 2016, the average American spent $10,345 annually on health care (insurance premiums, deductibles, co-payments, prescriptions, and medicines). (2)
According to a The Atlantic 2014 article, healthcare was the number one cause of personal bankruptcy and was responsible for more collections than credit cards. Forty percent of Americans owe money for times they were sick. (3)
More than 71 percent of Americans are overweight or obese, and 16 percent of children and adolescents are struggling with obesity (4)
There are four contributing factors: (5)
Processed foods
Portion size
Fast food
Being less active
Let's not forget to add in the hassle and headache it can take to go to the grocery store. You might not be able to quantify it, but just bear it in mind.
Can you be healthy eating from the grocery store? Check out this chapter of the Grow Book!

Waste
The average American throws away 4.4 pounds of trash each day. The annual weight of trash from the entire country equals 254 million tons, that is the same as 1.2 million blue whales, and would reach to the moon and back 25 times, a journey of 11,534,090 miles. (6)
The sad thing is that you probably live closer to one of the 2,000 active landfills than you might think. Some inactive landfills have become public parks. (6)
Landfills also produce millions of cubic feet of methane gas each day. What impact does this have on our health?
Think of the waste from your groceries: food packaging, plastic produce bags, plastic bottles, twist ties, Styrofoam, and grocery bags that come along with buying groceries. This waste has to go somewhere. I kept track for several months of my grocery shopping days. Over half of my grocery list had some sort of packaging, which added up to about 10 lbs. a week.
Some cities are beginning to charge for every bag of garbage you put in the bin. The average cost is $2 per bag.
The good news is that 34.3 percent of garbage is being recycled or composted each year. That prevents 87.2 million tons of material from going into the landfill. (6)
Think about how much food you throw away because it spoiled in the refrigerator. Waste adds up!
Time
It took me an hour to shop, but I also spent about 30 minutes to 45 minutes preparing to go grocery shopping, making my list, and seeing what needed to be bought. It took about 15 minutes each way to get to and from the store. The parking lot is always a madhouse. Add the stress of that in the Health section above.
Pros of going grocery shopping:
You can have your favorite food any time.
It's convenient to run to the store if you need something.
Loyalty cards/Cash-back programs
Prepackaged, quick food

And in this corner … Home Grown Food!
(And the crowd goes wild!)
Even a small garden plot, can yield an estimated 7 lbs. of fresh produce per square foot. (It depends on where you live and what you plant.)
Expense
You will have an initial investment, which includes soil conditioning, garden beds, and seeds or plants. Based on my own start-up costs, I'm saying $250 for the veggies and $300 for the chickens. You can certainly do it cheaper. We'll have more on that in future posts. I'll average this out over the year.
Lettuce
Seeds: $2.50/pkt
Watering: 1 hour/every 3 days.
Labor: Minimal. I was surprised how easy this was to grow.
Final Yield: I had continuous salad mix by harvesting the outside leaves every couple of days. Estimated 5 lbs. throughout the season. I had a cup of salad greens every day for four months. I can definitely extend the season and produce more.
Carrots
Heirloom Seeds: $3.00/pkt
Watering on system: 1 hour/every 3 days
Labor: Minimal. Didn't do much at all. They grew really well without much help.
Final yield: About 6 lbs. Plenty to eat raw and dehydrate, can, and freeze.
Tomatoes
Heirloom Seeds: $2.50 – $3.00/pkt  Heirloom Plants: $6.00 ea.
Watering on system: 1 hour/every 3 days
Labor: Average. About 15 minutes every other day, nipping suckers, watching for signs of disease or pests. My first seedlings didn't make it, so I replanted heirloom plants.
Final Yield: A little less than 80 lbs. of tomatoes from 4 plants, enough to eat fresh and preserve for later in the year.
Basil (It's difficult to grow basil from seeds)
1 Plant: $3.00 – $5.95
Watering on system: 1 hour/ every 3 days
Labor: minimal. Harvest leaves every few days. Grew like a weed.
Yield: Off of 2 plants, I got enough for 12 pint jars of pesto and a 16-oz. container of dried.
Apples
Bare tree: $20-$25
Watering: 1 hour/ every 3 days
Fertilizer: $10
Kaolin clay: $12
Labor: Intensive. planting, pruning, training, thinning, treating, picking up fallen fruit. About 20 minutes every other day.
Eggs (only have 6 laying hens and no rooster)
Feed: $100/mo. (This can be reduced with a little planning and a more mature garden.)
Water: 1 gallon per day
Room: about 100 square feet, including the coop and run. They free-range, too!
Labor: I do the deep-litter method, so there isn't a lot of maintenance. I spend on average 30 minutes every day, checking, gathering eggs, feeding, cleaning the roost, and giving love.
Yield: average 2 dozen eggs/week. We keep one and sell one.

Health – Mental and Physical
New studies are showing that the microbes in the soil actually work a lot like Prozac. (7)  They give you good feelings, well-being, and happiness.
The food is healthy, too. You know exactly what was used to grow your groceries.
And let's not forget the exercise factor. You can burn anywhere from 200 to 600 calories per hour gardening.
Waste
Growing your own groceries has minimal trash.
My family is still buying some food from the grocery store. Maybe one day, I'll grow my own quinoa.
Now that I'm conscious of food packaging. I look for packaged food that can be recycled or composted. If not, I try not to buy it. My garbage went from one full bag of garbage every three days to a handful of recyclables, large bucketfuls of compostables, and less than 2 lbs. of actual garbage each month.
I'm still trying to minimize my footprint. The goal is zero-waste, or at least as close to it as possible!
Time
In my small garden (about 100 square feet, if you put it together), I spend an average of 20 hours each month in the garden on various chores during the growing season between February and November. I spend about five or so in the winter months on greens, looking through heirloom seed catalogs, and planning next year's garden.
All of my beds are on a timed and water-regulated irrigation system. In other words, if it rains, the system doesn't come on. This saves water and time.
The chickens take an average of 30 minutes-a-day winter and summer. They are quite the characters, so they provide entertainment as well.
I didn't keep track of my preserving time (canning, drying, and freezing), so an estimate is about 10 to 20 hours total for the entire season.
Of course, I see this as time well spent. Twenty hours in the garden or 30 minutes for the chickens could easily be more, because I love it so much.

And the winner is…!
As far as cost goes, fresh food from the garden wins by a slim margin. However, it is difficult to quantify your health and happiness into this equation.
I know for me. I'm happier when I'm gardening. I know I'm healthier because of the exercise and eating good, clean food. The dollar amount is interesting, but almost inconsequential.
 
Resources:
Do you grow your own food and medicine? What savings have you seen? Tell us in the comments below.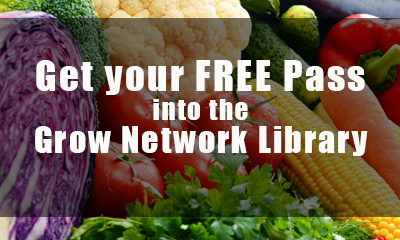 Access our growing selection of Downloadable eBooks…
…. On topics that include growing your own food, herbal medicine, homesteading, raising livestock, and more!

Save

Save

Save

Save

Save

Save

Save

Save

Save

Save

(Visited 4,898 times, 1 visits today)

Tags: