There are a lot of benefits to garden vegetables that you grow yourself, but saving money is not necessarily one of them.
Some vegetables are simply cheaper to buy at the grocery store. I know. I hate saying that, too!
Over the years, saving money is not always the main reason we grow garden vegetables. Am I right?
Sometimes the work needed to keep the soil happy, the beds weed free, with healthy plants discourages us from planting crops that are "dirt cheap" in season at the grocery store.
If you're growing vegetables to save money, or want to make the most of your garden, here are ten garden vegetables that can put money back in your wallet.
Did you miss this article about the cost of grocery shopping versus home grown food?
The Big 10 Garden Vegetables!
These veggies are easy-to-grow in your vegetable garden big or small. Depending on your growing season, you may even be able to plant two or three times. (See succession planting below)
1. Lettuce
I don't know about you, but I go through a bunch of lettuce each year. At almost $2 per head, that gets expensive. Here's the great part: They are pretty easy to grow in any part of your garden. They even do well in flower boxes. A seed packet costs about $2.50 for the heirloom variety (which I highly recommend). If you harvest the outer leaves of the plant, it will easily last for several months. Lettuce is also a great vegetable to succession plant.
2. Bell peppers
Bell peppers are fairly expensive, especially for organic. I've seen them as high as $2 each! If you start your little seedlings ($2.50 per packet) in small pots, you'll be able to transplant them to your garden in a few weeks. Pick the peppers as soon as they get to full size.
3. Garlic
This popular plant has a lot of health benefits. Garlic is used in all kinds of recipes. This is a vegetable that I have on hand at all times. Plant the garlic clove in the soil before winter; six to eight weeks before your first frost date. You'll have a bumper crop in late spring to early summer.
4. Winter Squash … including PUMPKIN!
Winter Squash is getting more and more expensive. Butternut squash (one of my favorites for winter soup!) is $1.69 per pound with the average being at least 2 pounds. Keep in mind that winter squash takes between 75 and 120 days to reach maturity, and sprawl 10 to 20 feet. Think vertically or try the bush or semi-bush cultivars in a small garden. And winter squash will store well in a root cellar.
5. Tomatoes (especially Heirloom)
These babies have multi-colored, scarred skin, and a high price tag. They are about $4.50 per pound or more, depending on where you live. Now, while the price may break the bank, the taste is amazing! Growing heirloom tomatoes can be a bit fussy. I lost all of my seedlings this year, but happily planted a friend's transplants. One of the biggest problems you'll face is disease. Now, if you don't want to face the heirloom issues, try a cherry tomato that grows well in your area. You'll have a plethora of tomatoes to can or dehydrate.
6. Carrots
While I didn't have much luck with tomatoes this year, I did have success with carrots! These are a cool-season crop that takes 70 to 80 days to mature. Check your last and first frost dates, plant three weeks before the last expected frost date and two to three months before the first fall frost date. They are a delicious root vegetable that stores well in a root cellar and is usually resistant to diseases and pests. At $2.50 per seed packet, you'll have more than enough of this vegetable to last you through the winter.
7. Potatoes
Welcome to the most popular vegetable in America! Growing potatoes is fairly easy, and the flavors of a freshly dug potato cannot be rivaled by the $5.00 a bag, grocery-store varieties. Choose a sunny spot with well-drained, loose soil, so the roots and tubers have room to grow. They do need a steady water supply to keep the plants happy. When the tops of the plants die off, the entire crop is ready to harvest. And some potato varieties store well in a root cellar.
8. Sweet potatoes
In my area, organic sweet potatoes run about $4 for a 3-pound bag. It costs about $21 for 1 pack of sweet potato slips (though I have found them cheaper locally, so check your local garden center). Plant them in the spring, and they'll produce about 3 to 6 sweet potatoes per slip. They prefer a slightly acidic, well-drained, loose soil. If there is a possibility of frost, cover them. Harvest in 100 days. Sweet Potatoes store well in a root cellar.
Did you see David the Good's article on Growing Sweet Potatoes? Check it out here.
9. Zucchini, and other summer squash
My grandmother would be proud that zucchini made the list. It was one of her favorite veggies to cook. However, she wouldn't be excited about the $1.90 per pound sticker price. If your garden area is small, go vertical! At $2.25 to $2.50 per packet, the zucchini plant will yield between three and nine pounds of yummy summer delights. Harvest when they are about 4-inches long.
10. Green beans
At the grocery store, organic green beans cost about $2.50 per pound. A packet of seeds costs $2.50 per packet. You'll get between three to five pounds of beans PER plant. That's a lot of beans to freeze, can, and boy are they yummy, dehydrated!
BONUS: Herbs … Basil, Rosemary, Parsley, Mint, Lavender
I didn't want to leave out some herbs. All of these herbs are easy-to-grow. Each of them costs about $2.50 per plastic tub at the grocery store. Parsley is less at $1.00 per bundle. If you are considering your footprint on the Earth, the plastic containers and twist ties need to be taken into consideration. A seed packet of each will cost about $2.50 per packet. It's well-worth having your own herb garden. I'd even suggest starting your gardening adventures here!

How to boost the abundance of your garden vegetables
Here are a few tricks to help you make the most of your vegetable garden, even if it's small. It will save you money on food all-year-long.
Only Plant What You'll Eat
This sounds may sound silly, but there is no point in planting green beans if you don't like green beans. You'll have pounds of garden vegetables that will just go to waste.
Also, take into consideration who in your family will eat the different veggies. If you're the only one who will eat squash, don't plant ten of them.
If you rarely eat something, it's better to buy from your local farmer's market.
Still confused? Here's a downloadable interactive guide to help you decide what to plant. Print it out and keep it in your garden journal.
Succession Planting
Succession planting is after one crop is harvested, another is planted in the same space. The length of your growing season, climate, and crop selection will determine how you will replant your favorite garden vegetables. In warm climates, you'll be able to do several plantings of favorite garden vegetables, like tomatoes. In cooler climates, you'll be able to get a second planting of peas.
If you have a small vegetable garden space, extend your harvest by planting different varieties of the same vegetable. You'll have a crop early in the Spring, mid-summer, and fall. For instance, salad greens do well if you plant seeds each week, rather than all-at-once. This gives you the ability to harvest the outside leaves, while the other plants keep growing. You'll have a supply of lettuce all season long!
Use the downloadable sheet (above) to determine how much to plant, for one person, for the most commonly grown vegetables. Don't forget to include your succession plantings.
Coming Soon! Look for more articles on succession planting right here on this blog!
Which is your favorite garden vegetable? Is it cost-effective to grow it? Tell us your thoughts in the comments below.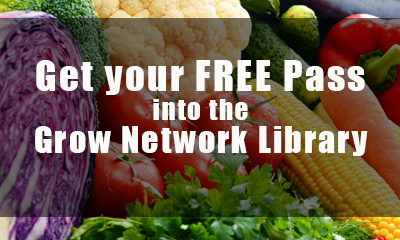 Access our growing selection of Downloadable eBooks…

… On topics that include growing your own food, herbal medicine, homesteading, raising livestock, and more!

(Visited 3,061 times, 1 visits today)

Tags: