These organic, sugar-free wines are truly delicious … complex, vibrant, alive, clean-tasting, and GUILT-FREE!
​​​​​​​​​​​​​​Do you like to keep a few bottles of good wine on hand for the holidays? I certainly do…
However, I've always had a bit of a problem with wine:
Maybe you do, too? Because wine can be full of synthetic chemicals, sulfites … even mold. 🙁
​​​​​​​The high sugar content in most wines available in the U.S. doesn't help my health challenges, either.
​​​​​​​In fact, many wines have so much sugar that drinking a glass with dinner is the metabolic equivalent of eating a rich dessert. And then I feel GUILTY for not having the willpower to resist.
​​​​​​​​​​​​​​​​​​​​​Not to mention the accompanying headaches, weight gain …
… And hangovers.
​​​​​​​​​​​​​​Plus, let's be honest, most organic wines, at the least the ones I've tried previously, don't taste very good!
​​​​​​​​​​​​​​​​​​​​​So when a friend told me about Dry Farm Wines, a website that offers organic, natural wines that are actually completely delicious to drink, it grabbed my attention.
​​​​​​​​​​​​​​​​​​​​​​​​​​​​​​​​​​​The folks at Dry Farm Wines pride themselves on sourcing wines that are completely handcrafted by small family farmers.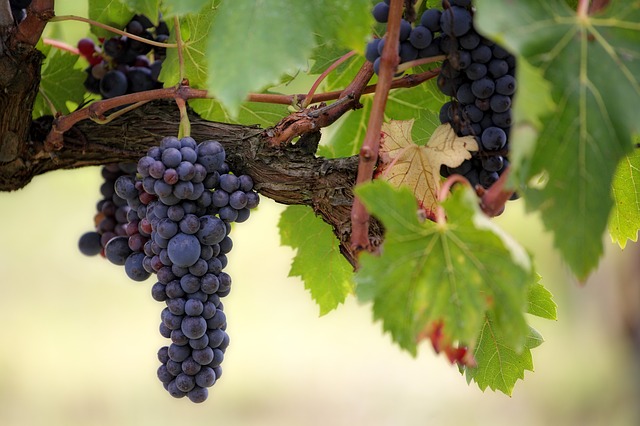 Their wines are:
Made with NO synthetic chemicals, pesticides, or herbicides.
Created from dry-farmed grapes that are only watered with natural rainfall in order to create a more concentrated, complex flavor.
Fully fermented so that the natural yeasts consume all the sugar in the grape juice, which means they are statistically sugar free and won't cause headaches, hangovers … or weight gain.
Lab tested to ensure they're low in sulfites.
And meet strict standards of purity.
I've been enjoying these wines for the past few years, and I can confirm: these wines are truly delicious… complex, vibrant, alive, clean-tasting, and GUILT-FREE!
​​​​​​​(Unlike the majority of "healthy" wines that are often thin and boring.)
​​​​​​​Plus, they're even approved as Paleo-friendly and have been proven NOT to kick you out of ketosis by some of the most high-profile nutritionists out there. (Think Chris Kresser and Mark Sisson, among others.)​​​​​​​
As I said, I've been enjoying Dry Farm Wines for the past few years, and I thought you might like to try some, too… so you and your holiday guests can enjoy a few bottles, yourself!
​​​​​​​If you decide to order a few bottles of Dry Farm Wines …
… please send me your reviews after you're done celebrating. I'd love to hear what you think!
Click Here To View Their Complete Wine Selection.
(Including details to Get 1 Bottle For 1 Penny!)
International friends, please note, Dry Farm Wines can only ship to U.S. addresses.
Shipping is free in the continental U.S.
But do order soon…
… Expect shipments to take 7-10 days to arrive.
And again … let me know what you think of these wines.
E-mail me at happiness@thegrownetwork.com with the subject line "Dry Farm Wines — Review."
Warmly,

P.S. I want to mention…
Yes, Dry Farm Wines offers a subscription-based wine club!
But you don't need to be a member to indulge:
You can also place a one-time order without any further obligation (NO need to cancel and NO hassles!).
Click Here To View Their Complete Wine Selection.
(Including details to Get 1 Bottle For 1 Penny!)
______________
(Visited 1,050 times, 1 visits today)
Marjory Wildcraft is the founder of The Grow Network, which is a community of people focused on modern self-sufficient living. She has been featured by National Geographic as an expert in off-grid living, she hosted the Mother Earth News Online Homesteading Summit, and she is listed in Who's Who in America for having inspired hundreds of thousands of backyard gardens. Marjory was the focus of an article that won Reuter's Food Sustainability Media Award, and she recently authored The Grow System: The Essential Guide to Modern Self-Sufficient Living—From Growing Food to Making Medicine. 

Tags: