Over the last decade, I've helped convert multiple liabilities into assets that grant returns on a level stock brokers would envy.
The liability: a typical lawn.
The asset: a high-yielding food forest.
Why is a lawn a "liability?"
It's something you pour labor, water, fertilizer, and gas into (hopefully not literally, though burning fire ant hills with gasoline is entertaining… must… resist…) in order to keep neat… and in return, it gives you nothing but inedible grass. And sometimes chinch bugs.
An asset pays you for your investment.
For example, what's the return on a mature pear tree? Perhaps 100—200lbs of fruit per year?
What is a pear worth — maybe a dollar or so?
$100 – $200 worth of fruit… every year… is a great yield for a tree that originally cost about $25 at a nursery!
If that tree takes up about 400 square feet of your property, that's a nice yield on the space.
What would 400 square feet of grass pay you over the course of a year?
Nothing. In fact, at $10 per mow, you're probably paying a kid over $250 just to maintain it.
When you go further than just planting one tree, and instead plant a big edible forest ecosystem filled with fruits, nuts, roots, and greens – you can turn a non-productive space into a veritable food factory.
I did that with my front lawn. Here's a "before" picture:
And here's an "after" photo of the same space:
In that piece of abundant jungle there are mulberries, plums, chestnuts, oranges, persimmons, arrowroot, cassava, black cherry, loquats, figs, pecans, nectarines, peaches, perennial basil, Mexican tree spinach, wildflowers, sweet potatoes, jujubes, African yams, and more butterflies and bees than you can count… plus many more plant and insect species that would take too long to catalog.
It took me five years to build that food forest — and that's only 1/3 of the complete system (and I have a lot of annual gardens out back).
Unlike a traditional orchard, a food forest is easier to tend and has excellent yields due to its diversity of species. The bad bugs get eaten by the good ones and diseases won't spread like they do in traditional systems. And you can basically prune with a string trimmer and a machete.
I don't miss my mower, I can tell you that.
And I love picking fresh figs, tangerines, herbs and lots more from the front yard. There's always something new in every season.
That said — my home and food forest are up for sale right now because I've got another opportunity to do it again in another climate and I can't turn it down. You can also see what I've built here in Central Florida in this recent tour video:
Creating a food forest seems like a huge task the first time you do it, but over time it gets easier and easier. You start to see the patterns behind the trees and their interactions. You know when they're going to be happy and when they won't be. And you learn what works and what doesn't. As the trees grow and sink their roots into the soil, they become less and less demanding on your time as well… and they feed you like a king!
My challenge to you is this: pick one little piece of your lawn and transform it into a long-term investment. Plant 1-3 fruit trees and surround them with some edible shrubs, some flowers, and a few perennial vegetables. Mulch the area and keep it watered as needed for the first few years.
The productivity and beauty of that little island should cure you of your grass addiction. I fell in love a decade ago and will never go back.
The cost of food isn't likely to go down as The Great Depression 2.0 rolls on… and gas isn't getting cheaper… and the stock market is primed for a crash… and you can probably name a half-dozen more reasons why growing your own food makes sense.
Turn your liabilities into assets by turning your lawn into a food forest — and reap the sweet rewards!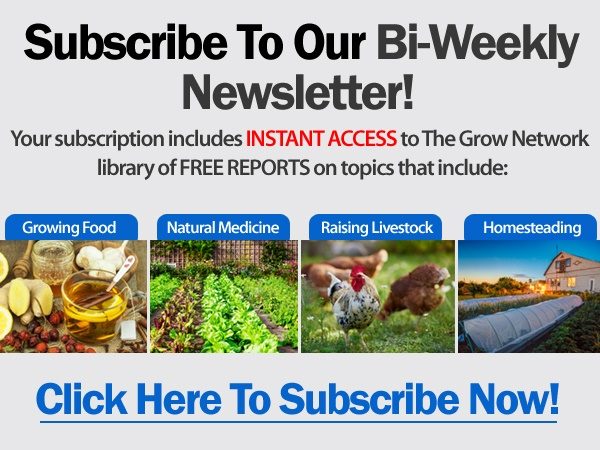 (Visited 2,531 times, 1 visits today)
Tags: