Would it surprise you to learn that I don't grow all of my family's food?
(Well, maybe if I could get my teenagers to work a little harder … then I would? 😉 )
But the truth is, I don't even want to.
I'd rather live in a gift economy—a core community of like-minded people who are so interconnected that they support, help, and give to one another … without any expectation of getting something in return.
It's a joyful, stable economy—and it's ancient for some wonderful reasons.
In fact, really, the deep satisfaction it brings is what we're all aiming for when we talk about growing a community.
But how do we get there?
How do you go from no or little community to living in a gift economy?
That's the topic of my next video chapter of Grow: All True Wealth Comes From the Ground.

In it, I talk about:
One Of The BEST Ways To Start Producing Food As A Community
5 Ways To Give — And Which Offer The Most True Wealth
What's In It For You? The No. 1 Reason To Pursue A Gift Economy
After you watch it, I'd love to hear your story.
What type of giving brings you the most satisfaction?
How has giving created community for you?
I can't wait to read your comments!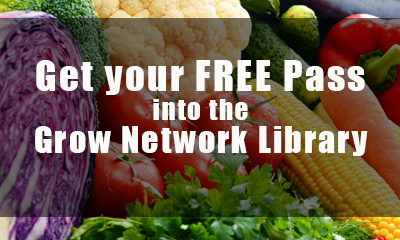 Save

(Visited 516 times, 1 visits today)

Tags: