Are you ready to build community in your life?

You know that question parents ask their kids when they chew with their mouths open, track mud through the house, or something like that? That thing about being raised in a barn?
Yeah, well, mine actually were.
It was a lot of fun when the kids were little, but it sort of started backfiring on Dave and me as they grew.
Because now, when I ask them incredulously, "Where are your manners? Were you raised in a barn?"
… They look at me innocently and say, "Well, yeah, Mom, as a matter of fact we were!"
I kind of blew it on that one, didn't I? 😉
Still, despite literally living in a barn for a while when we first moved to our rural property, I wanted to get to know like-minded people.
People who wanted to grow their own food.
Who were resilient and self-reliant.
And who wanted the same deep connections I was hungering for.
For obvious reasons, I didn't have a living room. And, honestly, since I had small kids, I wanted to maintain the ability to screen the folks who came into my home.
How did I address these community-busting challenges?
Well, I wasn't sure what to do at first. But eventually, it came to me: I started hosting monthly events.
That may sound intimidating initially, but I show you just how simple—yet incredibly powerful!—it can be in my next video chapter of Grow: All True Wealth Comes From the Ground.
It really is a complete guide to hosting community-building events.
You'll learn:
How To Grow A Community In 9 Easy Steps
6 Safe, Inexpensive Venues For Getting Started
My Failproof Technique For Ensuring You Always Have Speakers
12 Ways To Get The Word Out
The MOST IMPORTANT Item On The Refreshments Table
… And lots more!
Then, I'd love to hear from you!
What's your favorite way to build community? Tell us in the comments below.
Thanks so much!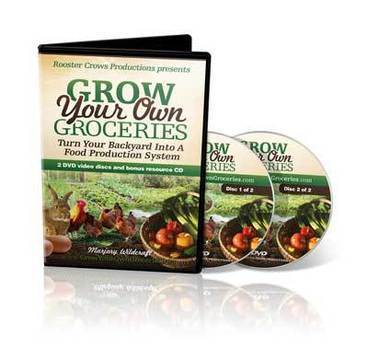 Learn to Grow Your Own Food!
The easiest, most practical system to grow delicious, healthy,  and clean food.

Save

(Visited 752 times, 1 visits today)

Tags: