John Fry of the Garden Tower Project has created a fascinating system that incorporates vermiculture right into your growing container!
Think of vermiculture in the same way you would think about composting. Don't add anything to your worm bin that you wouldn't add to your compost pile. But, specifically, let's take a look at a few things you should never add to your worm bin!
5 Things To Never Feed Worms

Meat, fish, dairy, grease, oil, and bones
Diseased vegetable or plant waste
Grass clippings treated with herbicides and vegetable/fruit scraps treated with pesticides
Citrus
Dog, cat, or human feces
FUN FACT: Did you know that worms breathe through their skin? Anything oily can be detrimental to their survival!
What do you feed your worms, what do you avoid feeding them, and why? I hope you'll let me know in the comments section down below!
---
WATCH Marjory interview John!
---
So, what should you add to your worm farm?
Like I mentioned above, think of vermiculture like composting. You can add a lot of similar materials to your worm farm.
Let's take a look:
Greens
Vegetable (make sure they are cut into small 1-inch pieces)
Fruit scraps (avoid citrus)
Coffee grounds
Yard waste
Browns
Grass clippings
Straw (has fewer weed seeds than hay)
Leaves
Paper, newspaper, or cardboard
Wood chips or sawdust
Read More: "Small-Space Vermiculture, Step-by-Step"
What else do worms need?
Worms need grit to aid in proper digestion and reproduction. Make sure to give them sand or egg shells to help keep them healthy and reproducing!
PRO TIP: Use Food Grade DE (diatomaceous earth) to help control mites and pests inside the worm bin! 
This System Lets You Feed Worms to Feed Your Plants
Working toward my vision of "homegrown food on every table," I am always setting up different experiments and trying out different growing methods, such as hydroponics and aeroponics.
Some of these are viable for homestead-scale growing, and some are better suited for urban and suburban needs.
One of the systems I've tested is, of course, the "Garden Tower," which I am quite fascinated by. If you didn't already watch the video above, essentially it is a 55-gallon drum fitted with a tube in the center which contains a composting worm farm! The system continually feeds the plants that are growing in pockets along the outside of the drum. Genius!
I have featured the Garden Tower in a few videos that you can watch below. Do you have any experience with The Garden Tower? If so, leave us a comment below and let us know your experiences!
---
The Grow Network is a participant in the Amazon Services LLC Associates Program, an affiliate program designed to provide a means for our team to earn fees for recommending our favorite products! We may earn a small commission, at no additional cost to you, should you purchase an item after clicking one of our links. Thanks for supporting TGN!
(This article was originally published on September 24, 2013.)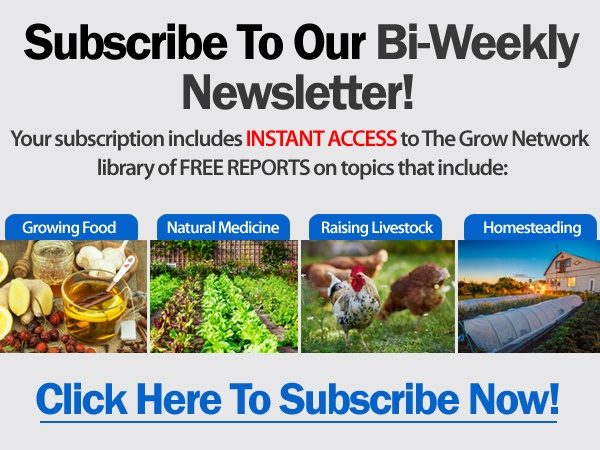 (Visited 9,702 times, 1 visits today)
Marjory Wildcraft is the founder of The Grow Network, which is a community of people focused on modern self-sufficient living. She has been featured by National Geographic as an expert in off-grid living, she hosted the Mother Earth News Online Homesteading Summit, and she is listed in Who's Who in America for having inspired hundreds of thousands of backyard gardens. Marjory was the focus of an article that won Reuter's Food Sustainability Media Award, and she recently authored The Grow System: The Essential Guide to Modern Self-Sufficient Living—From Growing Food to Making Medicine. 

Tags: