One Old Man Going It Alone
Have you ever heard of Jack English? Jack was 96 years old when he passed away earlier this year. Up until his death he was in the news now and then, because people found his lifestyle to be exceptional.
After the death of his wife, Jack chose to live alone on a remote homestead, 5 miles from the nearest road in the Ventana Wilderness in Central California. He built his own cabin using lumber from the land. He used rudimentary tools to provide for himself. And he lived life the way he thought was best for him.
Read more: 4 Uncommon Sense Guidelines for Food Safety and Nutrition
Jack English's Special Place
When his wife Mary died, Jack was already beyond 80 years old. That's when he left his home and family behind to live alone on a small homestead in the wilderness.
Jack first visited this site when he was about 11 years old, hunting with friends. He fell in love with the place, and together with Mary he built a cabin there in the 70s. They dug stones from a nearby creek to build a foundation and chimney. They harvested lumber – oak, pine, and sycamore – from the land. The project took them more than 2 years, working on weekends and vacations away from their home in Soquel, CA.
When Mary passed away after a fight with Ovarian cancer, it was the only place Jack wanted to be. And he lived there on his own for 10 years.
Read more: Getting to Know Your New Permaculture Site
The Last Mountain Man
Friends and locals called Jack "the last of the mountain men." His lifestyle came along with a certain stigma – but that never bothered him. Jack didn't apologize for his differences; as you'll hear him say in the video below, "I'd rather go back than go ahead."
Jack kept himself busy in a small, simple shop where he practiced his trade making violin bows.
After living alone in the woods for 10 years, Jack suffered a heart attack in 2012. He wasn't able to live alone after that, but he never missed an opportunity to go back to his cabin for weekends and vacations – up until his death in March 2016.
You can hear more about Jack from the old man himself in this video: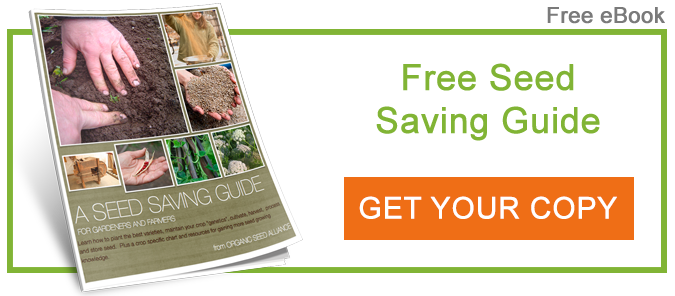 ---
Sources:
1: At 94, he must let go of his piece of paradise. Los Angeles Times. http://www.latimes.com/local/la-me-c1-jack-english-20131227-dto-htmlstory.html
2: Jack English, the last of the mountain men, dies at 96. Los Angeles Times. http://www.latimes.com/local/california/la-me-jack-english-dies-snap-htmlstory.html

(Visited 253 times, 1 visits today)

Tags: