Sherry Vargo of Half-PintHomestead.com has developed an indoor fodder system for growing microgreens to feed both yourself and your small livestock. You can do this in an apartment, or—as Sherry does—in a tiny house on a very shaded lot.
This video shows one of Sherry's 6-tray fodder systems, which I've used to feed my rabbits and chickens, to grow wheatgrass for juicing, and to grow sprouts for salads. She uses wheat seeds to achieve a livestock feed that's 15-17 percent protein, and adds sunflower seeds to the mix to push that protein percentage to nearly 20 percent.
Other benefits of using an indoor fodder system to produce feed?
Fodder is highly digestible, is already hydrated so the animal doesn't need to draw on as many of its internal reserves—and just one of the trays shown in the video can feed up to 30 lactating rabbits and 40 chickens!
Watch the video to learn more about the benefits on an indoor fodder system—and why one might be right for you!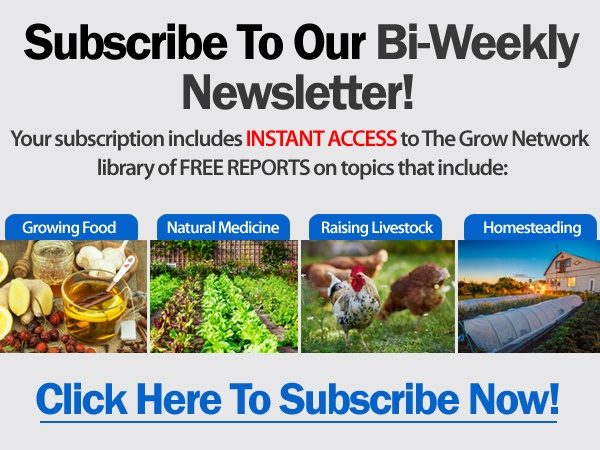 (This is an updated version of an article that was originally published on November 11, 2013.) 
(Visited 4,199 times, 1 visits today)
Marjory Wildcraft is the founder of The Grow Network, which is a community of people focused on modern self-sufficient living. She has been featured by National Geographic as an expert in off-grid living, she hosted the Mother Earth News Online Homesteading Summit, and she is listed in Who's Who in America for having inspired hundreds of thousands of backyard gardens. Marjory was the focus of an article that won Reuter's Food Sustainability Media Award, and she recently authored The Grow System: The Essential Guide to Modern Self-Sufficient Living—From Growing Food to Making Medicine. 

Tags: