Gifting can be hard—am I right? Especially with the high-pressure, romantic holidays like Valentine's Day! Not to worry, we're here to help….
Unique Valentine's Day Gifts
The TGN team thought it would be fun to look beyond the cliché of teddy bears and a dozen roses and really think outside the chocolate box. We came up with a few unique Valentine's Day gifts that are perfect for folks who care about sustainability—gifts that keep on giving, all year long!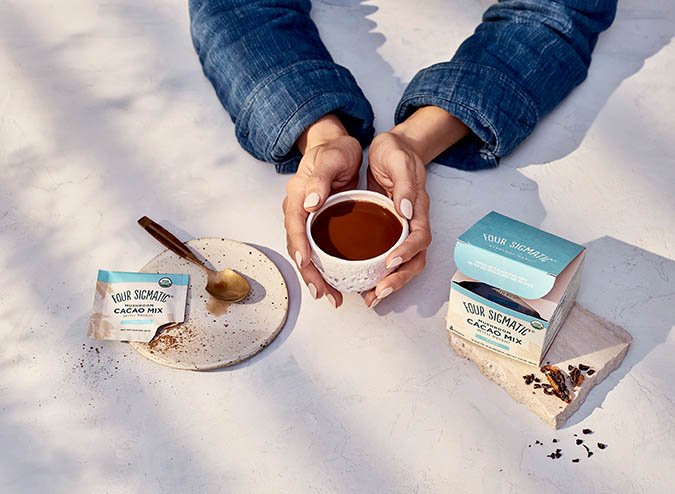 Four Sigmatic is a wellness company that seeks to share the benefits of the world's most nutrient-dense ingredients with the world. Their innovative recipes combine real superfoods like reishi with daily staples like coffee, cacao, and skin care—making it super easy to get extra nutrition as you consume items that already have a place in your daily routine.
Our recommendations:
Check out the Evening Routine subscription, which includes a 30-night supply of Mushroom Cacao With Reishi—designed to help your loved one leave the day's stress behind so he or she can feel great tomorrow!
If coffee isn't your beloved's cup of tea, but they still enjoy a little caffeine, Matcha Latte Mix With Lion's Mane could be just the ticket. Moringa and ceremonial-grade matcha pair with a brain's best friend, Lion's Mane, to provide clean, focused energy.
Four Sigmatic makes supporting the immune system delicious with Adaptogen Blend, an earthy, cinnamon-y supplement that quickly dissolves in your favorite beverage. With powerful Chaga and Reishi mushrooms, moringa, tulsi, ashwagandha, eleuthero, amla, schisandra, cinnamon, and yacon, this organic supplement is third-party tested for purity, contains no artificial sweeteners or flavors, and is caffeine-free, so you can enjoy it at any time of day.
Four Sigmatic also offers a free membership they say is a no-brainer. And when you consider what membership includes—20% off every order, free U.S. shipping, first dibs on new products, access to a VIP community, and free samples—we'd have to agree!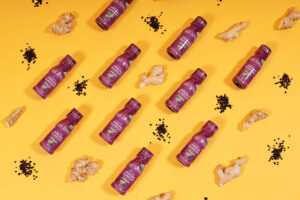 Click Here to Gift Four Sigmatic!
____________________________________________________________________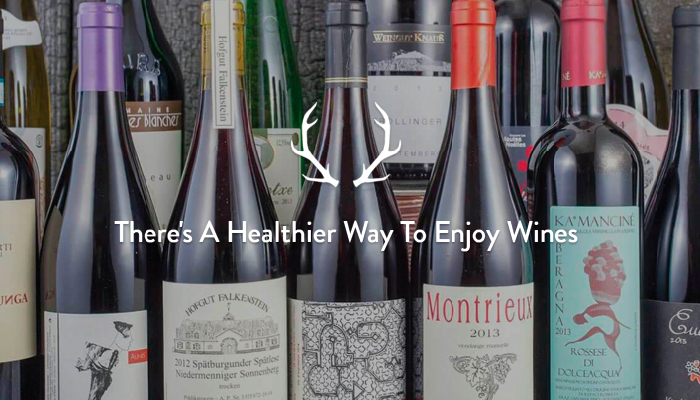 Dry Farm Wines curates only the highest-quality natural wines from small, organic family farms, which is quite the contrast to today's commercialized and processed wines. Dry Farm Wines is just real wine like you've never tasted before!
These wines are not only organic, but also sugar free—making them perfect for the waistline! If your Valentine follows a paleo or keto lifestyle, then this is the wine for them.
We don't just love that these wines are organic and sugar free—we love the monthly (or bi-monthly) subscription. You can sign up for the Friends of the Farm Wine & Social Club and choose whether you want to give a delivery monthly or every other month. And shipping is always free! 
Dry Farm Wines originate with natural farming and traditional winemaking practices, including:
Natural, organic or bio-dynamic viticulture/farming
Dry farming (no use of irrigation)
Old-growth vines, generally 35-100 years
Hand-harvested fruit from low yields
Minimal intervention in the vinification and aging
Wild native yeast in fermentation
No commercial yeast for flavor alteration
No or minimal filtering/fining
No or minimal use of new oak
No or minimal addition of sulfites
No chaptalization (adding sugar to the grape to aid fermentation)
No chemical additives for aroma, color, flavor, or texture enhancement
Sharon Says: "I love Dry Farm Wines because they taste fantastic, with deep, rich flavor profiles.  And they don't wreck my blood sugar because they are certified ketogenic … meaning the have essentially no sugar content. I also feel really good about how they demonstrate environmental stewardship because they are farmed using old-world, sustainable farming techniques.  And, every batch is tested and certified to be free of any glyphosate, pesticides, herbicides, etc.  I LOVE Dry Farm Wines!"


---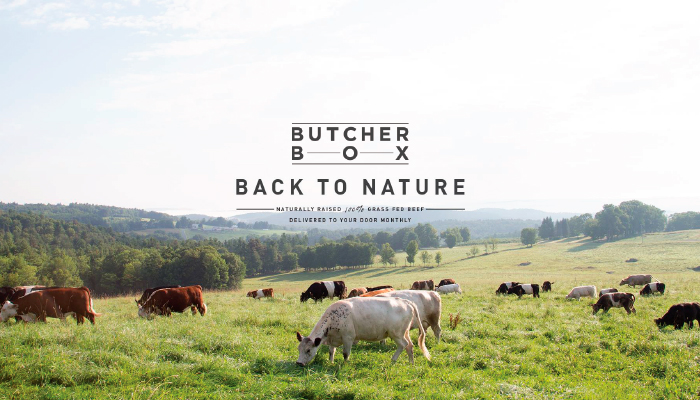 Butcher Box provides monthly or bi-monthly delivery of thoughtfully sourced and ethically raised meat directly to your Valentine's door! Grass-fed and -finished beef, free-range organic chicken, and heritage-breed pork are humanely raised without the use of antibiotics or hormones, ever.
Here's how it works: You simply choose a curated box or build your own, and it's shipped directly to your recipient's door! Easy! You can choose a large or small shipment, as well as choose a monthly or bi-monthly subscription. And the best part is that you can update the contents each month to spice things up! 
We love Butcher Box not only because of the quality of the humanely raised meat it provides, but also because the subscription makes putting highly nutritious meats on the table easy and convenient.
Ruth Says: "I love Butcher Box because not everyone has access to local, grass-fed ranches. They make it accessible to everyone and deliver it right to your doorstep. This is meat that you can truly feel good about feeding to your family."


---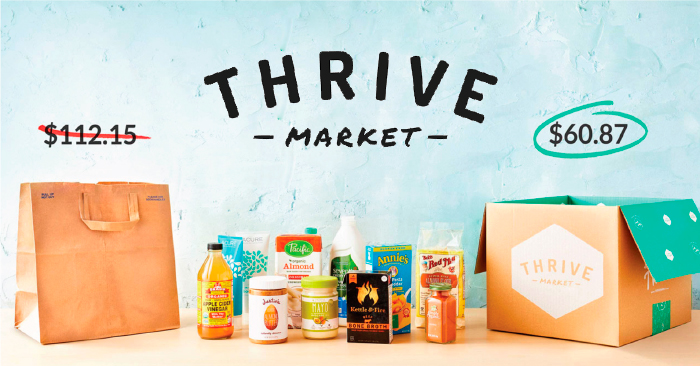 Thrive Market is an online shopping club that offers organic and non-gmo products at 25% to 50% below retail prices! There is $59.95 annual membership fee, and all orders of $49 or more ship free. Thrive says their members usually make back the cost of membership in the first two orders. 
The best part about this company is that for every new paid member, they donate a free membership to a family in need! 
We love Thrive Market because they provide easy and affordable access to a large variety of organic non-gmo groceries, nontoxic cleaning products, organic beauty products, and so much more!

---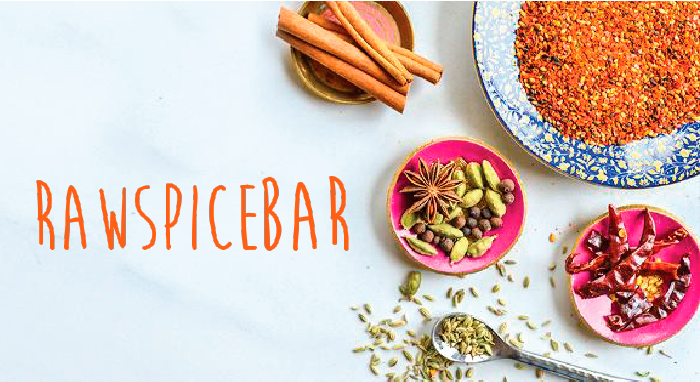 Raw Spice Bar is an inexpensive monthly subscription that delivers fresh and flavorful ready-to-use spice kits to your door. What better way to supplement your Butcher Box service than with clean, healthy spices?

---
Well, what do you think? Will you be thinking outside the chocolate box this Valentine's Day and giving a gift (or two) that keeps on giving?
________________________________________________________________________
Please note: Some of the links in this post are affiliate links. We may earn a small commission, at no additional cost to you, should you purchase an item after clicking one of our links. Thanks for supporting TGN!
(Visited 4,292 times, 1 visits today)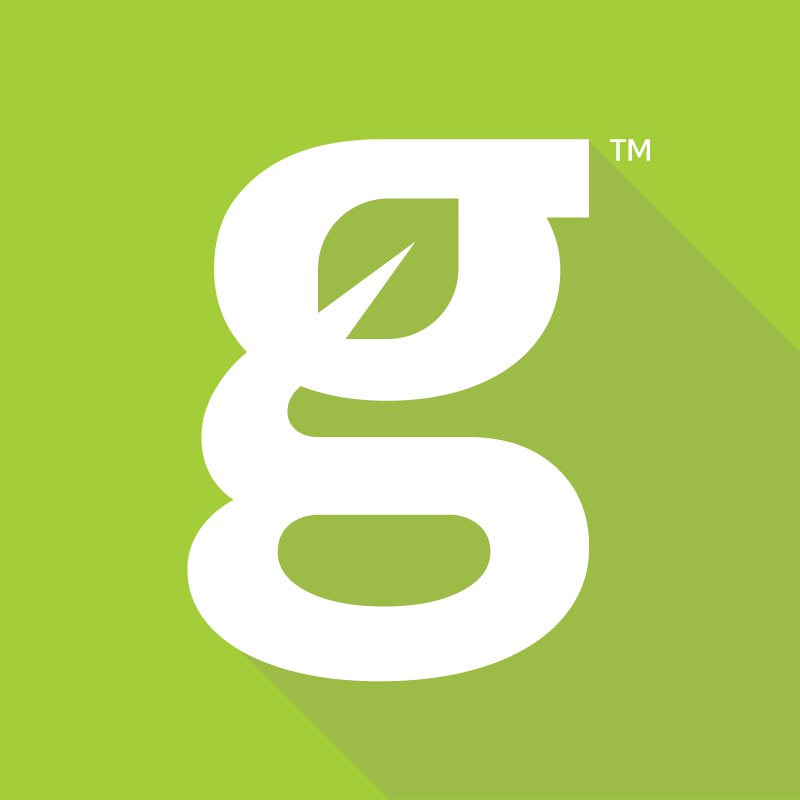 The Grow Network is a global network of people who produce their own food and medicine. We're the coolest bunch of backyard researchers on Earth! We're constantly sharing, discovering, and working together to test new paths for sustainable living—while reconnecting with the "old ways" that are slipping away in our modern world. We value soil, water, sunlight, simplicity, sustainability, usefulness, and freedom. We strive to produce, prepare, and preserve our own food and medicine, and we hope you do, too!

Tags: