We received a very nice note last week from a member of the [Grow] Network named Vera D. Vera is 72 years old, and she lives on a small pension in the post-communist Czech Republic. She subscribes to our newsletter, and she follows our blog and our Facebook page.
Vera wrote in to apologize that she can't afford to buy our products or contribute to our crowd-funding projects. She regrets not being able to support us financially, but she wanted to let us know that she appreciates all of the work we are doing to encourage others to grow their own food and medicine at home.
Growing Gardens Around the Globe
We get similar notes from people all around the world, who support our cause – but for one reason or another can't afford to support us financially. A few recent notes and comments that come to mind came from Gia in Japan, Elena in Germany, and Harriet from Finland. The [Grow] Network has truly become a global organization.
By sharing strategies and tricks from all areas of the world, we can all learn about new methods and solutions that are being worked out by people far away. And sometimes the growing conditions in two places can be very similar, despite the two places being on opposite sides of the Earth. For instance, there are many similarities between the climate in Central Texas and the climate in parts of the Mediterranean. Temperature fluctuation is a bit more extreme in Central Texas, with higher highs and lower lows. And drought is a bit more extreme in the Mediterranean – they might get 20 inches in a year when Central Texas gets 30 inches. But we can definitely learn from each other – varieties that withstand heat and dryness in one area are likely to work well in the other area as well. And strategies for water collection, building, and earthworks developed in one place are usually just as effective in other parts of the world.
So, for everyone around the world who supports the [Grow] Network but can't afford to contribute financially – we send out a big, heart-felt "Thank You!" to you all. Your participation and contributions are always very much appreciated by us.
Ways You Can Contribute to the [Grow] Network
If you can't contribute money, but you want to help, there are many ways for you to get involved with our purpose. Here are a few ways you can help:
• Participate on Our Blog: Use the star rating system to rate blog posts. Your rating votes help others to find the best and most relevant content on our blog. Votes are also taken into consideration in picking the winners in our ongoing Writing Contest. When you have something to add to a post, use the comments section below the article and share your thoughts with the community. There's no telling who might find your input to be helpful – you might help someone else who is half a world away…
• Use the Social Buttons: At the bottom of every post, there are buttons you can use to share the article with your network on Facebook, Pinterest, Google+, or by email. The last button on the right is "More Options" and you can use it to select from a huge number of other social networking tools like Digg, StumbleUpon, and more. Use these buttons to help spread the word.
• Follow Us on Facebook: Follow Marjory's Facebook page, like our posts, and share them with your Facebook friends and family.
• Pin Us: We recently started a few Pinterest boards for The [Grow] Network. Pin your favorite posts and pictures to help get the word out.
• Subscribe to Our YouTube Channel: Marjory's YouTube Channel has about 10,000 subscribers. The more, the merrier! Having more subscribers means that our videos will get recommended more often and reach a wider audience. If you haven't already, subscribe to the YouTube Channel and help us reach more people.
• Take Part in our Content Creator Program: We have a program at The Grow Network that is designed to give you a way to monetize your writing and boost your online exposure with a large international audience of gardeners, farmers, homesteaders, herbalists, and preppers. It's called the Content Creator Program. It's a way for you to inspire others by sharing your experiences, knowledge, and stories!
• GROW!: The biggest thing anyone can do to support us is to start growing your own food and medicine at home. After all, this is what we're all about. We want everyone to produce as much of their own food and medicine as possible. So whether it's a multi-acre homestead, a square foot garden in your back yard, or a few containers on your balcony – get growing!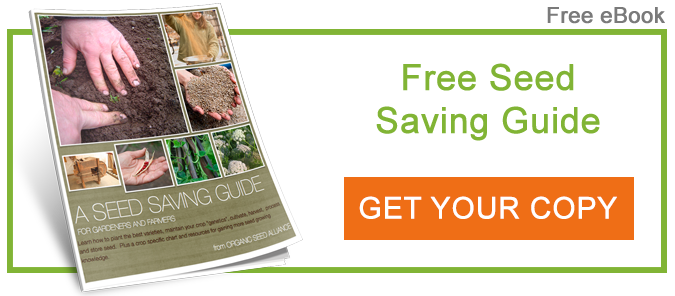 (Visited 54 times, 1 visits today)