Pass the 12 days before Christmas with these 12 sugar- & chocolate-free ideas.
There are all kinds of advent calendar ideas out there, from simply pinning a dozen envelopes onto your wall to making a mobile of hanging planters, from stringing your own merry bundle of bags across your Christmas tree to creating a festive decorative display with repurposed mason jars. And instead of the processed, chemical-laden, sugary confection that is found in most store-bought advent calendars, consider celebrating the holidays with health and appreciation. Check out these ideas that you can give instead for the 12 days leading up to Christmas to enrich your family and friends' well-being. Cost: minimal to none.
Meaningful Gifts For a Dear Friend
Idea #1: Positive Affirmation of the Day
This is a simple idea for a dear friend (or for yourself). Write or print 12 positive affirmations, each on a separate slip of paper. Fold the slips of paper and place them in a mason jar. You can get all fancy and spray paint the jar or simply tie a ribbon or add a bow. Give the jar to your dear friend so that they can affirm your positive messages on each day of the 12 days before Christmas.
Idea #2: Inspirational Quote of the Day
This is a variant idea of idea #1 above. Instead of using affirmations, print or write 12 inspirational quotes instead. You can really personalize this gift if you are a writer and share your own creative, inspirational motivations.
Idea #3: Appreciation in a Mason Jar: 12 ways to Say Thank You
Another variant of idea #1 above, this time write down 12 things that you appreciate about a dear friend, neighbor or even a teacher. A little appreciation goes a long way.
Idea #4: Herbal Tea Sampler
If you're growing your own herbs, this idea might be right up your garden. Take 12 different types of herbs and place them each in an empty tea bag. Label each tea bag by attaching a gift tag with the name of the herb. Alternatively, if you have some knowledge of herbs, you could make different herbal tea combinations. Place tea bags in a sealed mason jar and give to a dear friend on December 12th. Your friend will now be able to sample a different tea from your garden each day to count down the days until Christmas. A few herbal ideas: lavender, ginger, chamomile, mint, nettle, red clover, raspberry leaf, oat straw, and dried lemon or orange peel.
Idea #5: Recipe Calendar
Get 12 cue cards and write up 12 different recipes you think a dear friend will enjoy. It could be 12 sugar-free healthy dessert recipe ideas or 12 of your best holiday recipes. This could certainly be a great boon to a dear friend who will be cooking up a holiday feast. Place cue cards in a wide-mouthed mason jar so that your friend can experiment with trying a new recipe each day!
Meaningful Gifts For Your Partner
Idea #6: The Love Calendar
She loves me, she loves me more! Write 12 things that you love and appreciate about your partner on 12 slips of paper. Place in a mason jar and have your partner start feeling the Christmas love on December 12th!
Idea #7: The Naughty Calendar
Write down 12 sexy gift ideas you'll do for your partner for each of the 12 days until Christmas. E.g. one free massage, one stolen kiss under the mistletoe, carte blanche… you get the idea! Place ideas in a mason jar and let the spirit of Christmas giving begin!
Meaningful Gifts For Your Children
Idea #8: 12 Days of Treasure Hunting Fun
Your children get to be Christmas detective sleuths for this one! On each of the 12 slips of paper, write down a clue as to where they can find a treasure. This means that you hide one of their Christmas gifts on each of the 12 days until Christmas somewhere in the house. The advent calendar then serves to give a clue as to where the present is hidden. If your children find the gift, they get to keep it. If they don't, then they will get it on Christmas day! Since you'll be needing 12 treasures/gifts, make them something small and inexpensive like decorations to make for the tree or their room, arts and crafts supplies, etc.
Idea #9: 12 Clues to the Christmas Gift
On each of the 12 slips of paper, write down a clue for each of the 12 gifts that they'll receive on Christmas and place in a mason jar. You'll need to have 12 gifts to give for this idea to work. That will keep them guessing and excited with anticipation for the big day! Alternatively, you could write down 12 clues about one big gift. Just don't make the clues so obvious that you give the gift away!
Idea #10: 12 Days of Family Holiday Activities
Write down 12 activities on 12 pieces of paper that you can do as a family or that your children will love. Fold slips and place them in a mason jar. Your child picks a piece of paper each day and now has a holiday activity to count down the days until Christmas. Some fun ideas for daily activities: write a letter to Santa, make a snowflake, make paper angels, look at Christmas lights, watch a Christmas movie, read a Christmas story, have breakfast for dinner, have the kids cook supper as an activity, etc.
Idea #11: Gummy Candies To The Rescue!
Your children will love counting down the days until Christmas with this healthy candy recipe, which is vitamin C-enriched to boost their immune system and keep colds and flu at bay. You'll need a mini silicone candy mold or two for this idea, Christmas-themed if you prefer. Feel free to use any kind of pure juice. Homemade is preferable. One type of juice works, as do combination fruit juices and fruit-veggie juices (e.g. carrot and apple). This recipe can be doubled or tripled if needed.
Sweetie C Gummy Candy Recipe
• 3 Tbsp grass-fed gelatin
• Stevia, to sweeten
• 1 TBsp pure Vitamin C ascorbic acid powder, camu camu berry powder, goji berry powder, or acerola cherry powder
To Do: Place the silicone candy molds on cookie sheets. Put the juice in the pot and add in the stevia. Taste test to make sure it is sweet enough. Add in the gelatin and put the heat on medium high. Keep stirring to dissolve the gelatin. Don't let the mixture come to a boil. Transfer the liquid into a measuring cup. Stir in the Vitamin C/camu/goji/acerola cherry powder. Pour the liquid into the candy molds and place in the fridge to set. Pop out the candy and place 12 pieces into a mason jar. Keep the jar in the fridge. Jelly candies will keep for up to 2 weeks. You can make more candies and use this immune-boosting recipe after the holiday season is over!
Variation: For a vegan version, replace the gelatin with an equal amount of agar agar. You can let the mixture come to a boil. It should take about 5 minutes for the agar to dissolve completely.
Meaningful Gifts For Yourself
Idea #12: 12 Ways I Celebrate Myself
So often, we are running around here and there, taking care of everyone but ourselves. Take this opportunity to write down 12 things that you value and treasure in yourself or 12 ways that you have grown this year. It could be as simple as "I'm a great cook," "I've learned a lot with the [Grow] Network community," or "I appreciate all that I do for my family." Place in a mason jar and celebrate yourself during the holidays.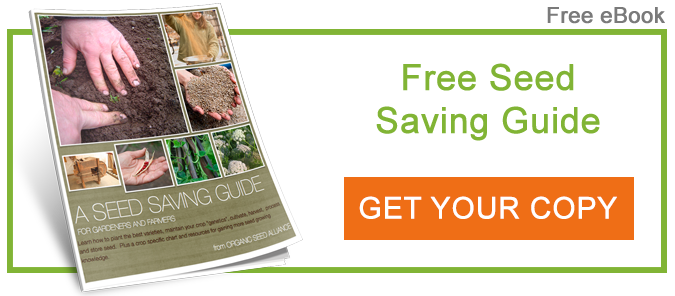 (Visited 557 times, 1 visits today)