Cleaning Your Hair the Natural Way
This technique for cleaning your hair is sometimes called the "No Poo" method. Ya gotta admit, talking about "poo" just doesn't sound right when it comes to getting your lovely locks squeaky clean. But "poo" is a shortened reference to shampoo, and No Poo is a hair care method where you do not use shampoo. The No Poo method leaves your hair soft, shiny, and yes, squeaky clean. Some people love it, some people don't. But it's worth giving it a try if you like to save money and use fewer chemicals.
Completely au naturel, all you need are a few basic ingredients that are probably already lying around your kitchen: baking soda, vinegar (apple cider vinegar or red wine vinegar are preferred), and some oil. Gee, maybe they should call it the 'salad dressing' method.
Read more: Easy and Natural Home Cleaning
The Standard Way to No Poo Your Hair
Simply put 2-4 Tbsp of baking soda in a mason jar (I use a tall 1 liter jar), and head for the shower. Bring your apple cider vinegar (ACV) with you. Get your hair really wet, including your scalp. Now, add some water to the mason jar (about 1/3 cup) to create a thick paste in the jar. Place some of the paste onto a section of your hair, and massage it in all the way to your scalp. Add more of the paste to another section of hair, and massage again. If you need more water you can add it to the jar, or just briefly put your head under the shower. Massage in enough of the baking soda paste to cover your scalp and all of your hair.
If your hair is very long, you may need more baking soda than the standard 4 Tbsp. If this is your first time trying the No Poo method, you may want to bring the ingredients with you so that you can adjust, until you get a better feel for the amount of each ingredient that is right for you. The measurements are not set in stone. These are all safe ingredients, and you should find the measurements that work best for you.
After you have applied the paste, let the baking soda work for a bit. Wait, just wait. If you've ever cleaned your bathtub with baking soda, you know that you want to let it work for a minute or two to make sure that it gets in there and does its sparkling thing. After a short time you will know when it's ready.
Before rinsing, you can optionally add a splash of Dr. Bronner's soap onto the palm of your hand and massage it into your scalp and hair. As soon as you do, you should feel everything getting very sudsy. Shampoos are all bases on the pH scale and so is baking soda – which is why it's an excellent 'poo replacer! Now rinse thoroughly with water. Your hair is now clean!
The next step is the vinegar. You know what happens when you add baking soda and vinegar together? Exactly. Base and acid come together and they neutralize each other. Same thing here. ACV is known for helping with dandruff, giving highlights to brown or red hair, adding lustre and shine, and even acting as a natural detangler.
[Click Here to Learn About Natural Cures for Dandruff, Stinky Hair, and Oily Hair. Free eBook by Marjory Wildcraft in the Grow Network's Free Library.]
Time to re-use the mason jar. Put in 1/4 cup of ACV and add water to the top of the jar. Pour this solution over your hair, while leaning forward or backward to protect your face and eyes. ACV can sting the skin on your face, especially if yours is the sensitive kind. Massage the vinegar solution into your hair, and let it sit for another minute or two. Thoroughly rinse the vinegar out. If you like, you can repeat one more time.
Since ACV acts like a detangler, you can also use it to brush your hair while while you're in the shower. Although it's usually not recommended to brush hair while wet because it causes split ends, the ACV in combination with the pressure of the water can help you to gently brush any knots out of your hair. Note that this tendency of the ACV to act as a detangler may not happen to you on the first few times you try the No Poo method, as your hair needs to adjust from the chemicals that were in your old shampoo. Yes, it's true: even many so-called natural shampoos that are sold in health food stores have been found to have less than savory ingredients.
Once you've toweled your hair, you can then use this easy to use conditioner to help control fly-aways, frizzies and dandruff; as well as to give some shine to your locks. This third step is highly optional but oh-so simple to make. Place equal amounts of fresh sage and fresh rosemary leaves into a 250 ml (1 cup) or 500 ml (2 cup) mason jar. You can use enough leaves to fill the jar to the top. Add olive oil to cover the herbs and fill the jar. Cover with a lid and secure with a screw cap. Let sit 6 weeks in the cupboard, and then strain out the herbs using a nut milk bag or a cheesecloth-lined sieve. Store the oil in an amber bottle in a cool, dry place.
Read more: How to Properly Store Your Garden Sprays, Potions, and Powders
The Easy Way to No Poo Your Hair
Too much time, you say? Try this faster method instead: place 1/3 cup each dried rosemary and sage leaves in a crock pot. Cover with olive oil and set crock pot on low. Gently warm for 1 – 1 1/2 hours. Let cool, then strain and store in an amber bottle.
To use the herbal oil: simply place a small amount in the palm of your hand. Rub your hands together with the oil and apply throughout your hair, concentrating most of the oil on the ends. Add more as needed. Use this oil anytime to add shine or to help style your hair.
To use herbal oil as a leave in treatment: apply a generous amount of oil to the scalp, massaging well. Add more oil to coat the hair. Wrap in a towel or shower cap. Leave for several hours or overnight; then use the No Poo method to remove it in the morning.
Still too much time, you say? You can easily buy sage and rosemary oil from a health food store. An even simpler solution is to use pure coconut oil. As with the sage/rosemary oil, simply rub a bit onto your palms and apply it to the ends of your hair and/or to help style your hair.
Coconut oil can also be used as a leave in treatment for dandruff, dry scalp, and dry hair. Simply melt coconut oil to a liquid. Make sure it's cool enough to handle, then generously apply it to your scalp and hair. Wrap hair in a towel or shower cap and leave it in for several hours or overnight. Use the No Poo method to remove it in the morning.
Done!
So, what's so great about the No Poo method again? No more buying pricey shampoos from health food stores. It's easy to do, even when you're travelling. It uses simple non-toxic ingredients that you already have around the kitchen. It is natural and environmentally friendly. It's dirt cheap, and it works great!
---
Editor's Note: Marjory wrote a great eBook on Home Made Shampoo. It includes several recipes, techniques to address specific hair problems, and many plants that can be used to clean hair. You can request a free copy of Marjory's eBook here – The Grow Network Free Library.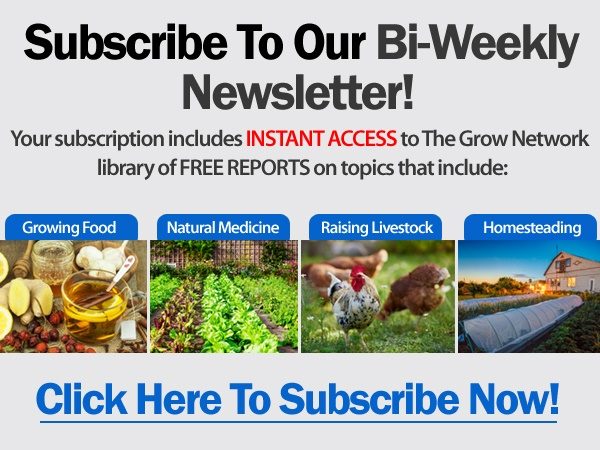 (Visited 1,243 times, 3 visits today)

Cat Wilson is a holistic health practitioner that loves plants and meditation. When she isn't working out or writing, you can find her hugging trees and talking to the wild weeds in her garden. Grab a gluten-free recipe or get some help with going vegan or mindfulness at her website or on her YouTube Channel: Cat's Raw Paw.