Did you ever dream about living as a wild hunter gatherer?  Someday (when the kids are off to college and this business become stable) I hope to go spend time living in the wilderness.  As a modern woman, I am hardly capable of it though.  So I've picked up a  "hobby" of learning the skills of our paleolithic ancestors; how to make fire by friction, tanning deer hides with the brains, primitive hunting, processing wild edibles… .
One of the places where I am developing the skills for this imaginary journey is at a gathering in the Sonoron desert called Winter Count.  And it is coming up soon:  Feb. 9th-15th, 2014.
Want to come?  Here is the link to find out more   http://www.backtracks.net/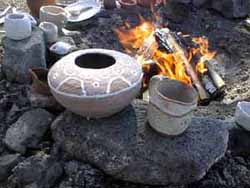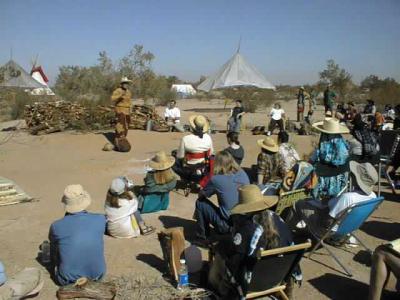 Leave a comment below if you want me to bring back more photos!
(Visited 268 times, 1 visits today)
Marjory Wildcraft is an Expedition Leader and Bioneer Blogger with The [Grow] Network, which is an online community that recognizes the wisdom of "homegrown food on every table." Marjory has been featured as an expert on sustainable living by National Geographic, she is a speaker at Mother Earth News fairs, and is a returning guest on Coast to Coast AM. She is an author of several books, but is best known for her "Grow Your Own Groceries" video series, which is used by more than 300,000 homesteaders, survivalists, universities, and missionary organizations around the world.