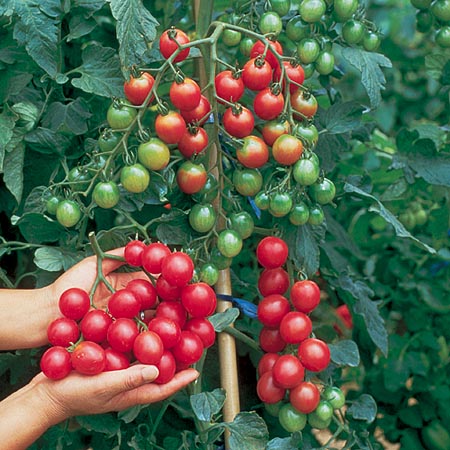 Over my years of gardening I have seen many grow boxes for sale in gardening centers and online gardening stores. I use a simple design to build my own grow boxes, and I have had a lot of fun and success growing in my homemade boxes.
You can use any type of plastic container that will hold water – this will serve as the water reservoir. Find or make a panel that will fit in the bottom of the reservoir – this will serve as a tray to hold the soil up. Drill holes in the tray so that water can be absorbed up into the potting soil to reach the plant roots. You can use rocks, bricks, or wood blocks to hold the tray up off the bottom of the reservoir.  Drill a weep hole in the reservoir, even with or just below the bottom of the tray so that excess water will spill out rather than soaking the soil. Insert a piece of pipe or tubing in one corner, straight to the bottom of the outer container – this is where you will water the container. Using this method it is easy to add fertilizer along with the water to make sure your plants are getting enough nutrients.  I have found that plant roots will eventually grow down below the tray, in to the water reservoir below.
These boxes can be used in direct sunlight or under artificial lighting. The boxes can be as big or as small as a person's imagination. Using this simple design I have had great success growing my vegetables in a very limited amount of space. Good luck!
This article is an entry in our January – March 2015 writing contest.  Be sure to rate this article – your vote is an important part of picking the winners!
The current prize pot for this contest is already over $1,300, with more to come!  Current prizes include:
Click here for the complete list of rules and prizes – and enter your own article for a chance to win.  We want to hear from you!
(Visited 294 times, 1 visits today)