Whether you're browsing seed catalogs right now or actually starting seeds, be sure to check out our 7 favorite seed-starting products and tools!
TGN Team Favorites: Seed-Starting Tools and Product Recommendations
As the growing season approaches, there is a lot of flipping through seed catalogs, browsing the Internet for the perfect grow light, and garden planning going on. We thought it would be fun to poll our TGN team members about their favorite seed-starting products and tools.
Every member of The Grow Network team shares our Community's values and produces at least some of our food and medicine—more and more as we experiment, learn, and "grow" in gardening and homesteading wisdom! And since it's not always easy to decide which product is the best, we thought we'd share our favorites to make your seed-starting adventure a little simpler!
---
HORI-HORI GARDEN KNIFE
Anthony Says: The Hori-Hori is my all-time favorite gardening tool. Pretty much anything from grafting fruit trees to starting spring seedlings, the Hori-Hori knife makes the job a little bit easier! 
KEY FEATURES
Double-edged blade—one side serrated, the other extra sharp
Embedded graded ruler
Replaces tools like trowels, weeds pullers, digging tools, bulb planters, and more! 

Features a comfortable wooden handle and ships with a leather sheath
Click Here to View Hori-Hori Garden Knives on Amazon
---
JIFFY WINDOWSILL GREENHOUSE 12-PLANT STARTER KIT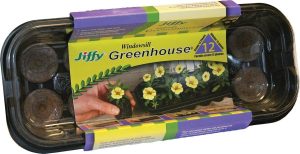 Marjory Says: The little Jiffy Greenhouses make it really easy to start seeds indoors. Plus, they fit nicely into a windowsill if you don't have any grow lights!  I know, I know—it's a lot of plastic. But, you can reuse the greenhouse and purchase replacement peat pellets.
KEY FEATURES
Slender design, making it easy to store and use on a windowsill
Clear plastic dome retains heat, creating an optimal seed-starting environment
Starts 12 plants from seeds or cuttings
Pellets expand to form pot and soil all in one
---
WIDGER/TRANSPLANTER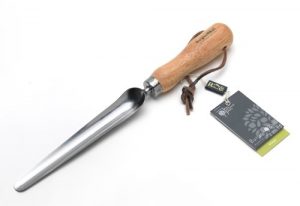 Marjory Says: I love using this transplanting widger when I am creating tiny rows to start seeds. It works so great for moving small amounts of soil!
KEY FEATURES
Ergonomic hardwood handle
Tempered and hardened stainless steel
Rust resistant
Ideal for plug plants and transplanting
Click Here to Buy a Widger on Amazon
---
EARLYGROW DOMED PROPAGATOR

Ruth Says: I already own several of these EarlyGrow propagators, and I use them all the time to start all of my seeds indoors. I like to use them in conjunction with reusable plastic pots and Jiffy Organic Seed Starting Mix. The reason I LOVE these propagators is that they have little vents on the top that allow oxygen in and help prevent molding of the soil. And they're reusable!
KEY FEATURES
Made of high-quality, sturdy plastic
Shatterproof
Reusable
Vented dome to control humidity levels
Click Here to Buy EarlyGrow Domed Propagators on Amazon
---
SMART POT SOFT-SIDED CONTAINER
Jimerson Says: Smart Pots are great because they let oxygen in from all sides for increased growth! I found them to be great for newbies because it helps to prevent overwatering. They also help to prevent mold growth, root rot, and root ball formation by air pruning on the sides. Great for indoor and outdoor use. I really can't recommend these enough!
KEY FEATURES
Soft-sided fabric aeration container
Retains shape
Provides aeration to enhance root structure
Allows excess heat to escape
Click Here to Buy Smart Pots on Amazon
---
Marjory Says: When I just don't have time to make my own fertilizers, I like to use a liquid seaweed fertilizer to help boost up the mineral content available to the seedlings!
KEY FEATURES
Pure seaweed extract
Promotes vigorous root and stem growth
Contains trace elements
Click Here to Buy Liquid Seaweed Fertilizer on Amazon
_____________________________________________________________________________________________________________________________________
Jimerson Says: For those of us who grow indoors or live in apartments, this full-spectrum LED grow light is top notch and not overly expensive (relative to others).
KEY FEATURES:
Full-spectrum LED grow light
Emits wavelengths which are fully absorbed by seedlings
Works for both vegetables and flowers
Easy to assemble
Energy saving and eco-friendly
Click Here to Buy LED Full-Spectrum Grow Lights on Amazon
What Do You Think?
What are your favorite seed-starting tools? Let us know in the comments below!
____________________

Please note this page contains Amazon Affiliate links. The Grow Network is a participant in the Amazon Services LLC Associates Program, an affiliate program designed to provide a means for our team to earn fees for recommending our favorite products to you! We may earn a small commission, at no additional cost to you, should you purchase an item after clicking one of our links. We really appreciate the support!
(Visited 14,577 times, 1 visits today)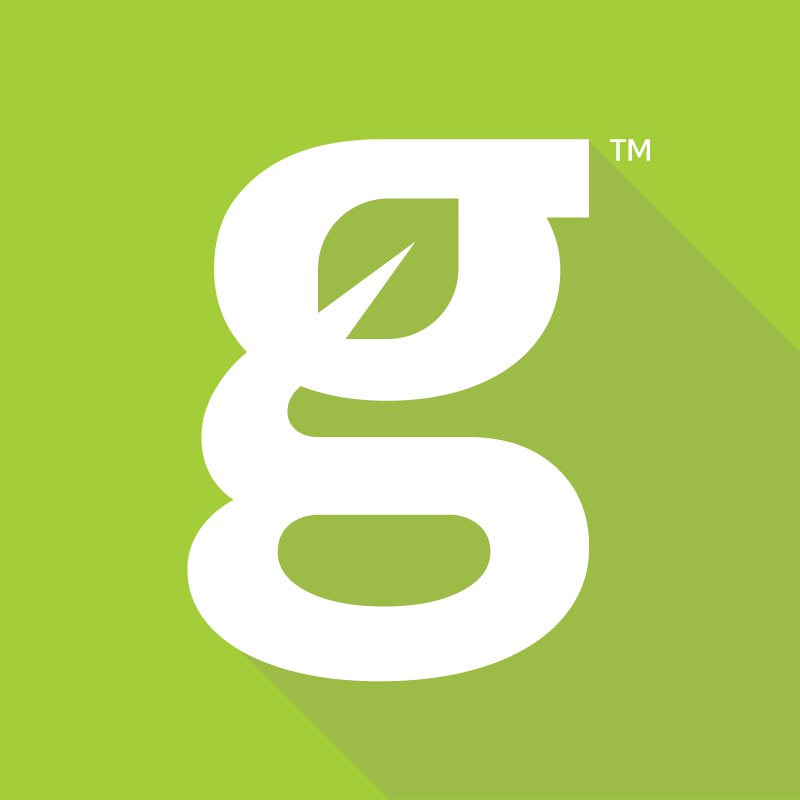 The Grow Network is a global network of people who produce their own food and medicine. We're the coolest bunch of backyard researchers on Earth! We're constantly sharing, discovering, and working together to test new paths for sustainable living—while reconnecting with the "old ways" that are slipping away in our modern world. We value soil, water, sunlight, simplicity, sustainability, usefulness, and freedom. We strive to produce, prepare, and preserve our own food and medicine, and we hope you do, too!

Tags: