When you're eating healthfully and sustainably, most of the waste you produce is in the form of food scraps. And taking sustainability one step further means reusing food waste rather than disposing of those food bits.
The first way that comes to mind for most people is to turn food waste into compost for your garden. If you live in an apartment like I did for a long time, small-space composting can be an easy and cost-effective way to use your food waste.
But beyond composting, did you know you can both regrow plants from your scraps (buy once, grow forever) and eat those scraps in crafty recipes?
Check out my favorite tips and recipes below—along with a list of even more clever ways to put your food waste to good use.
Composting in Small Spaces
Everyone can compost, even in small spaces.
You can use a 5-gallon bucket with a lid—easily attained at any hardware store—or a regular plastic garbage bin with a lid.
Don't let the "lack of space" excuse keep you from composting your food waste to help feed your future garden. There are cheap and easy compost containers that will fit under your kitchen sink or in a closet, or that you can make decorative to help inspire other apartment homesteaders to start their own sustainability journey.
If you're worried about the usual culprits (bugs, using it quickly enough, and the obvious lack of space) that make composting in a small space difficult, check out this blog on The Grow Network: "5 Cheap and Easy Solutions For Small-Space Composting."
Regrow From Scraps
If composting isn't your thing just yet, why not start a whole garden of vegetables and fruit from your organic produce scraps?
From herbs and onions to leafy greens and lemon trees, you can regrow the produce you eat regularly with results that are both amazing and budget-friendly.
Basil
One of my favorite herbs to regrow is basil. I love fresh basil. I add it to Italian dishes or infuse water with it and fresh lemon slices.
You can regrow basil by simply stripping the leaves, leaving only a small stem. Place the basil in a jar of water with the stem submerged, and set it in a sunny but cool area. Change the water every other day and plant in a four-inch pot when the stems grow to approximately 2 inches in length.
Peppers
Another easy plant to regrow is peppers. Simply save the seeds from a pepper you love and replant in a pot. Place the pot in a sunny area, and you'll enjoy peppers (and hopefully fresh salsa!) again and again.
Tomatoes
You can also save your tomato seeds. Rinse them and allow to dry, then plant them in a soil-filled pot. If you have a garden box, transfer your tomato plants there once the sprouts are a few inches tall. Otherwise, keep them potted and enjoy fresh tomatoes from your patio garden.
Here are some other things you can regrow from food scraps:
Avocado
Bok Choy
Cabbage
Carrot Greens
Celery
Cilantro
Garlic Sprouts
Ginger
Green Onions
Leeks
Scallions
Lemongrass
Mushrooms
Onions
Potatoes
Sweet Potatoes
Romaine Lettuce
Fennel
Reusing Food Waste in the Kitchen: Recipes Using 'Throwaway' Scraps
There are so many ways to eat the kitchen scraps you would normally throw away! Just rethink "scraps" into more food! Check out these recipes for a few ideas.
Broth
Use your celery tops, onion skins, carrot peels, and other veggies to make vegetable broth. Add all vegetables to a large pot, add enough water to completely cover everything, bring to a boil, and let simmer for 6 to 8 hours. Strain and store broth in the fridge.
Almond Flour
Do you make your own almond milk? Grind up the leftover almonds and toast/dry in your oven to make almond flour. Use almond flour to make grain-free muffins, breads, or other baked goods.
One of my favorite recipes using almond flour is Almond Flour Cinnamon Rolls—they're also gluten free (which means you can kick the nasty pesticide-heavy wheat out of your diet and still enjoy your sweets):
Almond Flour Cinnamon Rolls
2 c. almond flour
4 Tbsp. ground flax seed
1/2 Tbsp. baking soda
1 Tbsp. baking powder
1/8 tsp. sea salt
2 eggs
1 Tbsp. unsweetened coconut milk
2 Tbsp. unsweetened applesauce
1 Tbsp. honey (in dough); 1/4 c. honey (in filling)
1 tsp. cinnamon (in dough); 2 Tbsp. cinnamon (in filling)
Preheat oven to 350°F.
Mix together almond flour, ground flax seed, baking soda, baking powder, and sea salt. Mix in eggs and coconut milk. Then, mix in applesauce, 1 Tbsp. honey, and 1 tsp. cinnamon.
Form dough into a ball, cover, and chill in the fridge for 20 minutes.
Lay a piece of wax paper down on the counter and grease with olive oil. Place the dough onto the wax paper, and roll out the dough into a thin circle.
Drizzle honey over the dough and shake the rest of the cinnamon over the top.
Cut dough into 2-inch strips. Using your knife (the dough will be sticky), roll each strip up and place in a baking pan.
Bake for around 25 minutes or until rolls are golden brown.
Potato Skins
You can turn potato skins you'd normally throw away into a salty snack you'll crave.
Potato Skin Chips
Preheat oven to 400°F.
Toss leftover potato peels with olive oil and the seasonings you like.
Place on a baking sheet and roast for 15–20 minutes, stirring halfway through.
Sprinkle with cheese and scallions or green onions.
Apple Peels
If you make your own apple sauce, you probably have apple peels for days. The following recipe offers a perfect way to use them up:
Apple Honey Tea
The peels from 6 apples
3–4 c. water
1/2 tsp. cinnamon or 1 cinnamon stick
1 Tbsp. honey
1 Tbsp. lemon juice
Place apple peels in a sauce pan, cover with water, and add lemon juice and cinnamon. Boil for 10–15 minutes. When the liquid has become apple-colored, strain out the apple peels, add honey, and serve.
Kale Stems
Kale stems can be too tough to eat raw.
Dry the stems and grind them into Super Green Kale Powder to add to shakes or salads.
Get Clever With Your Food Scraps
Not into the food scrap recipes? Here are a bunch of other ways to use your food scraps. Get creative!
Infuse liquor with citrus peels for a yummy adult beverage.
Sharpen the blades of your garbage disposal by running eggshells through it.
Add crushed eggshells to your garden soil to give it a calcium boost.
Run citrus peels through the garbage disposal to get rid of nasty odors.
Use carrot peels to make carrot oil—an awesome addition to your natural, chemical-free beauty routine.
Add citrus peels to white vinegar to use in cleaning. Infuse the vinegar with the citrus peels by letting them sit together for 2 weeks before straining the peels and transferring the citrusy vinegar to a spray bottle.
Make citrus air fresheners.
Use banana peels to shine your shoes.
Use spent coffee grounds in your garden as pest repellent, fertilizer, or an ingredient in compost.
You can also use your coffee grounds to help absorb food odors in the fridge. Put old grounds in a container and place it in the fridge to get rid of musty food smells.
Coffee grounds can even be used to exfoliate and rejuvenate your skin!
Whichever ways you choose to use rather than toss your food "waste," remember that the choice to go that extra step is a leaping bound on your journey toward personal sustainability.
What Do You Think?
What are your favorite ways to reuse food scraps? Anything we missed in this article? Please share your tips and tricks with us in the comments below!
(And when you're ready to take another step and really say "goodbye" to unsustainable living, you'll want to check out the next post in this series, on growing your own medicine—or being your own Apartment Apothecary!)
Read the rest of the articles in the Urban Homesteader series here.
Then, find more tips, tricks, and inspiration in The Urban Homesteader Facebook group! Join your fellow apartment homesteaders here. 
______________
References
https://thegrownetwork.com/small-space-composting/
https://foodrevolution.org/blog/reduce-food-waste-regrow-from-scraps/
https://www.davidwolfe.com/stop-trashing-your-scraps-16-produce-items-to-re-grow-at-home/
https://www.gardeningknowhow.com/edible/vegetables/potato/container-potatoes.htm
http://undressedskeleton.tumblr.com/post/57820632507
http://www.care2.com/greenliving/ways-to-reuse-food-scraps.html
https://www.thekitchn.com/heres-why-you-should-never-throw-out-potato-peelings-tips-from-the-kitchn-212565
http://www.thekitchn.com/22-budget-friendly-recipes-that-will-use-up-your-kitchen-scraps-230090
http://joyinmykitchen.blogspot.com/2009/10/apple-honey-tea.html#.Wez9KpOnEfF
http://www.besthealthmag.ca/best-you/green-living/7-healthy-ways-to-use-food-scraps/
http://www.naturallivingideas.com/14-genius-ways-recycle-used-coffee-grounds/
http://www.naturallivingideas.com/35-genius-ways-to-use-up-food-scraps/
http://dontwastethecrumbs.com/2015/07/13-ways-use-food-scraps/
______________
(This is an updated version of an article that was originally published on November 17, 2017. The author may not currently be available to respond to comments, however we encourage our Community members to chime in to share their experiences and answer questions!)
(Visited 691 times, 1 visits today)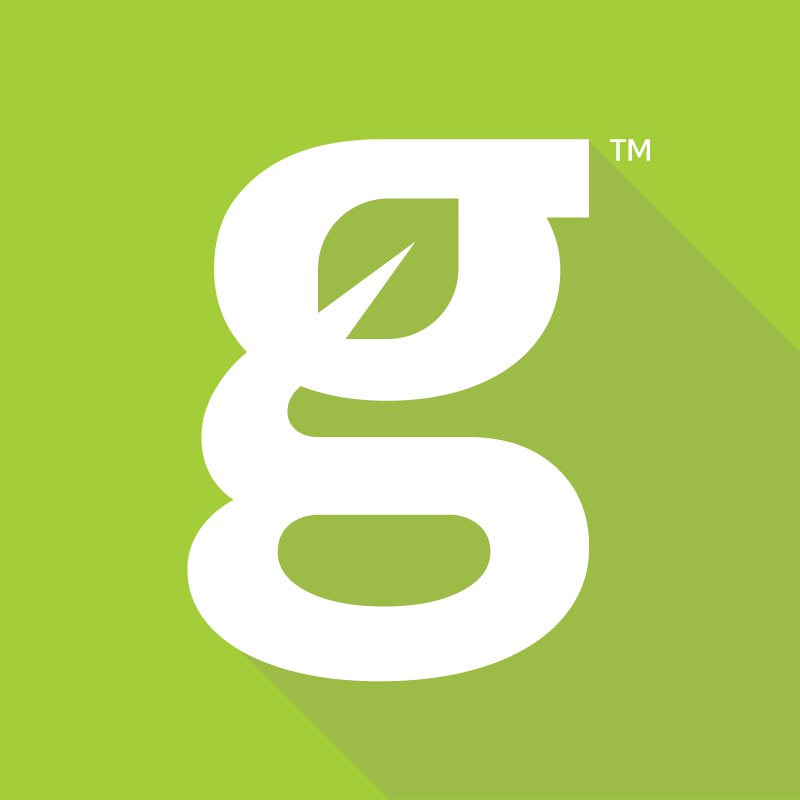 The Grow Network is a global network of people who produce their own food and medicine. We're the coolest bunch of backyard researchers on Earth! We're constantly sharing, discovering, and working together to test new paths for sustainable living—while reconnecting with the "old ways" that are slipping away in our modern world. We value soil, water, sunlight, simplicity, sustainability, usefulness, and freedom. We strive to produce, prepare, and preserve our own food and medicine, and we hope you do, too!

Tags: