Natural disasters happen all the time all over the world, fires, floods, hurricanes, tornadoes, and earthquakes. There is pandemonium and chaos, fear and heartbreak each time. Is it preventable? Most of the time, no. We are at the mercy of Mother Nature. But there are some things you can do to prepare for a natural disaster. Do you know how to prepare you, your family, home, pets, and livestock?
Right now, Marjory and her family are preparing for Hurricane Harvey, which is going to hit the Texas coast today.
Her homestead is expecting 20+ inches of rain and sustained winds of 40 mph. She says that is 2/3 of their annual rainfall.
Marjory knows how to prepare for a natural disaster. They've been to the grocery store, cleaned up the homestead, boarded up the windows, and scattered cover crop seeds in the pasture. In her words, "We've been broadcasting seed for the fall planting of pasture cover crops. Yes, the time to plant is before the rains or your likelihood of germination goes way down—you never know if/when it will rain again."
Look for updates on Marjory right here on this blog post!
UPDATE August 25, 2017, 8:03pm CST: Hurricane Harvey has intensified. It is now a Category 4 storm as it makes landfall. Marjory has "battened down the hatches." They are as prepared as they can be.
UPDATE August 28, 2017, 8:00am MST: Marjory and her family are fine. She said she was amazed to see an empty bucket fill up in a matter of a day.
Prepare your family for a natural disaster
In 2004, my family and I were living in Florida. We went through 4 hurricanes back-to-back. Two boys, two cats, and I huddled in the inner bathroom of our house. I lost three refrigerators full of food, and we lost power for weeks each time. It was the tornadoes spawned by the storm that finally got us. A 100 ft. pine tree with a 5-ft. diameter missed my car by inches. Our neighbors were not so lucky.
Make a plan
It's better to prepare for an emergency or a disaster long before it happens. Choose reliable information sources, and know the warning systems in your area. Talk with your family about your plan, even young children will understand and not be so frightened. Be sure to include your pets and even neighbors in your plans.
Choose a safe place to meet.
Decide how you will contact each other (if cell service or electricity are out)
How will you find each other?
What will you do in different situations (fire, tornado, hurricane, earthquake, zombie apocalypse)?
Okay that last one was a bit of a joke, but all joking aside … what is your family's disaster plan?
Create a disaster kit or bug out bag
Your emergency kit should be stocked and restocked regularly. Be sure to consider all of your needs and don't forget your pets! You and your family may need to survive on your own for several days. You'll need to be prepared with food, water, and other supplies for at least 72 hours.
Basic Disaster Supply Kit, or Bug Out Bag
Store everything in airtight plastic bags or put your entire disaster supply kit in one or two easy-to-carry plastic bins or duffel bags. Check the items regularly to make sure they work and have not expired.
Water – one gallon of water per person per day for at least three days. This is for drinking and sanitation.
Food – at least a three-day supply of non-perishable food
Battery-powered or hand-crank radio or NOAA Weather radio with tone alert. (Don't forget extra batteries in your kit.)
Flashlight – battery-powered, solar-powered, or hand-crank (Personally, I prefer the hand-crank. I know it will work)
First Aid Kit – Check it regularly to make sure it is stocked.
Extra batteries – make sure you replace these regularly or use rechargables that get charged regularly.
Whistle to signal for help – A whistle is much easier to use than your voice and carries over a longer distance. Make sure that each family member has one.
Dust mask – in case there is debris in the air
Plastic sheeting – makes a great impromptu shelter
Duct tape- I never go anywhere without duct tape!
Moist towelettes, garbage bags, and plastic ties for personal sanitation
Manual can opener for your food
Local maps
Cell phone with solar charger or a battery backup
Personal Emergency Supplies
Prescription medications
Non-prescription medications (pain-relievers, anti-diarrhea, antacids, and laxatives)
Glasses and contact lens solution
Infant formula, bottles, diapers, wipes, diaper rash cream
Pet supplies – Crate or carrier, pet food, and extra water for your pet
Cash
Way to cook food
Family documents (copies of insurance policies, identifications and bank account records, saved in a waterproof, portable container)
Sleeping bag and warm blanket for each person
Complete change of clothing appropriate for your climate and sturdy shoes
Household chlorine bleach and medicine dropper to disinfect water
Fire extinguisher
Matches in waterproof container
Feminine hygiene products
Toothbrush, toothpaste, deodorant
Mess kit, cup
Paper and pencil
Books, games, puzzles, cards, or other activities for children
After you create your disaster kit, remember to check it regularly.
Keep your canned food in a cool, dry place and replace expired items as needed. Store boxed food in tightly closed plastic containers. Rethink your needs each year.
Prepare your homestead for a natural disaster
Now that your family, pets, and you are safe during a natural disaster. Do you know how to prepare your homestead so it stays running?
Remove any debris that could become a dangerous flying object. This includes tomato cages!
Generator – if you have solar or wind power, it's still a good idea to have a backup generator in case your alternative energy sources are damaged or destroyed by the natural disaster.
Reliable water source
Secure your livestock and small animals – have extra food, water, and bedding ready for at least a week. Have your halters and leads ready.
Stock up on vet supplies, including bandages, antibiotics, supplements
Make sure housing, food, and supplies for small animals (chickens, ducks, rabbits) are ready to withstand high winds or rising water. Create a make-shift pen in your garage, if necessary.
Put heavy farm equipment under cover and tie it down.
Tools & gloves – There will be a lot of mending after a natural disaster.
Keep a written inventory of all livestock, including breeding and expense records, with your other important family documents.
Make sure all animal branding, tagging, and other identification information are up-to-date.
Are you prepared? Tell us in the comments below.
Resources:
Ready.gov. Be Informed
Tractor Supply. Storm preparedness on the farm.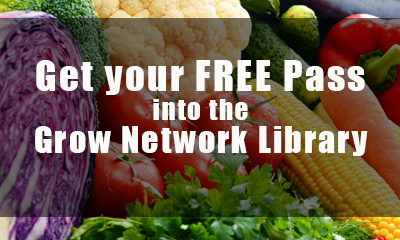 Save

Save

Save

(Visited 359 times, 1 visits today)

Tags: