Notebooks and Binders Full of Emergency Information
I have been reading about preparedness online for several years. I love all of the information I have collected over years of searching and reading. I have so many binders and notebooks full of information!
At first, I wasn't keeping paper records of the important information I found online. I had so much information saved on my computer. Then the thought came to me… What if the power goes out? What if my laptop dies? What if both of these things happen! The information I have been collecting would not be available to me when I really need it.
What Happens When the Power Goes Out?
In today's world, we tend to forget that our phones, laptops, and tablets run out of power… until they die! Then we are scrambling to find the chargers and plug them back in.
Well, in a real emergency situation that's probably not going to work. We all know it, but for one reason or another we delay, and we just keep doing things the same way. So what can we do?
The other day, I was reading another entry from the [Grow] Network Writing Contest. I realized that in all the years I have been following along, not much has been said about different ways to save the information that I have collected.
5 Steps to Get Your Emergency Information Ready for an Emergency
Here are five steps you can take to prepare your emergency information, so that it is ready to go when an actual emergency happens:
Step #1: Get an "Emergency Note Tote"
Any tote from your favorite store will do. The size of your tote depends on the amount of information you need to save – you might want a binder, or you might want a plastic file box. My tote is my favorite color – this helps me to remember it when I come across something new I want to add to it.
Step #2: Weed Out Your Electronic Info
Select only the most important information on your computer that you want to save. You won't be able to take your entire library of information with you if you need to leave quickly. So narrow it down to the things you really need to have with you during an emergency. Print them out!
Step #3: Review Your Notebooks
You took the course, and you took good notes. Don't forget to go through your hand-written notes and find the most important information that you want to take with you in an emergency. If your notes are clearly written in ink, you can just throw them right in. If your notes aren't clear, or you wrote them in pencil, you might choose to type them up and print them out instead.
Step #4: Build Your Emergency Note Tote
Take the most important information from your computer print outs, and the most important pages from your notebooks, and add them to your emergency note tote. Organization is key. Separate information into useful categories like medical, water, gardening, etc. Color coding is a good way to find what you need quickly.
Step #5: Store Your Emergency Note Tote
Find an easy access spot to store your emergency note tote. If you have bugout bags, you should keep your tote in the same place. Keeping your tote in a designated spot will help you get to it quickly in any emergency situation – whether it's Lights Out or Bugout!
Prepare for the Future
We place much importance on education in our society today. The biggest "What If" situations may seem improbable, but they are not impossible! The books, binders, and notebooks we collect today might be a large part of the education of our children tomorrow. In an extreme situation, they might be the only education!
Preparing food, water, and gear is very important. But let us not forget that we had to learn all of our skills from somewhere. Prepare your information so that your children and grandchildren can learn the same skills that you have now!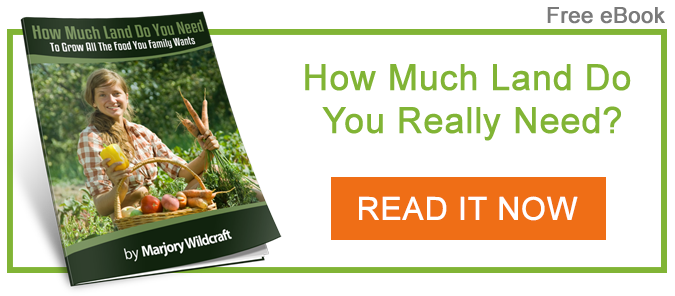 ---
Thanks to Crystal Moore for participating in the [Grow] Network Writing Contest.
We're still getting the list of prizes lined up for the Spring 2016 Writing Contest. We awarded over $2,097 in prizes for the Fall Writing Contest, including all of the following:
– A 21.5 quart pressure canner from All American, a $382 value
– A Survival Still emergency water purification still, a $288 value
– 1 free 1 year membership in the [Grow] Network Core Community, a $239 value
– A Worm Factory 360 vermicomposting system from Nature's Footprint, a $128 value
– 2 large heirloom seed collections from Baker Creek Heirloom Seeds, valued at $103 each
– A Metro-Grower Elite sub-irrigation growing container from Nature's Footprint, a $69 value
– 2 copies of the complete Home Grown Food Summit, valued at $67 each
– 3 free 3 month memberships in the [Grow] Network Core Community, valued at $59 each
– 4 copies of the Grow Your Own Groceries DVD video set, valued at $43 each
– A Bug Out Seed Kit from the Sustainable Seed Company, a $46 value
– 4 copies of the Alternatives To Dentists DVD video, valued at $33 each
– 4 copies of the Greenhouse of the Future DVD and eBook, valued at $31 each
(Visited 119 times, 1 visits today)