America's New National Microbiome Initiative
There's a big new project getting underway in the scientific community.  Some big name scientists have put together a massive budget in order to study some very tiny subjects.  It's the National Microbiome Initiative, and it's the biggest tiny news of the year so far.
What's the reason for all the hype?  Well, it seems that we stand on the edge of an unprecedented era of discovery and learning about the world around us.  Soil scientists have found that microorganisms there will play a key role in the future of agriculture.  Ocean biologists have learned that microbes there have a huge impact on the planet's atmosphere.  And research physicians have found that our own health and happiness is heavily dependent on the microbes within our bodies.
So, it didn't take too long for some wise soul to realize that it would be a good idea to gather all of these seemingly unrelated scientists in one lab and get them talking together.
Right Hand, Meet Left Hand
There's a thing that happens in academic communities, where people who advance and do important work tend to get pigeonholed in to one very specific topic.  Succeeding in some scientific fields means becoming a world-leading expert on a subject so specialized that you might struggle just to describe it to someone else, even to another scientist.
I recall reading a good analogy for this problem, which described our leading scientists as a world class orchestra of brilliant soloists, who are never allowed to play together.
Some visionary microbiologists recognized that the division between their specialties was limiting their collective progress, and in October they published an open proposal in the journal Science, calling for a unified microbiome initiative.  The proposal's authors include leading experts in earth sciences, neurosciences, nanomaterials, antibiotic medicine, plant pathology, genetics, pharmaceutical research, surgery, and more.  They want to centralize and coordinate the research that's currently being done independently at hundreds of different universities and research facilities around the country.
Read more: Microbes 2.0 – A Tiny Manifesto
Love Don't Pay the Bills
The effort to find funding for the proposed UMI project was spearheaded by the White House Office of Science and Technology Policy.  Associate Director Jo Handelsman coordinated a series of three workshops where he brought microbiologists together with representatives from industry and funding agencies.
When the UMI proposal was published in October, the project drew a half billion dollars in funding from various sources.
A hodgepodge of federal agencies kicked in.  NASA will give $12.5 million, National Institutes of Health will give $20 million, the USDA will give $16 million… for a total of $121 million from the U.S. government.  The next biggest sponsor is the Bill and Melinda Gates Foundation (yeah, I know) which is providing $100 million.  $300 million more is coming from a long list of universities, non-profits, and private companies.  The grand total is more than $500 million.
Rewarding Relevant Research
With a price tag like that, you can bet that the National Microbiome Initiative will have its fair share of opponents.  But those numbers start to make more sense when you look at the potential for progress that this work represents.
Advancements in microbiology could very well lead to entire industries being restructured – including pharmaceuticals, agriculture, energy, and conservation.  And while some scientific pursuits seem to lead us further and further from a sustainable existence on earth, this one could provide new insights into all life on earth – from the ocean to the compost pile to the human brain.
It remains to be seen if this new "super group" of scientists will use their powers for good or for evil.  But for whatever it's worth, looking through the group of microbiologists that signed the open proposal gives me the warm fuzzies.  I see a young generation of scientists passionate about their work, who are already publishing important studies on antibiotic resistance, agricultural soil degradation, and the interconnectedness of life on earth.
Read more: Antimicrobial Resistance in the News
Replacing "Nukes" with "Snipers"
The new program will focus on three key goals to boost microbial research: facilitate coordination between different scientists and labs, develop new tools and procedures, and recruit new talent to the field.
One of the specific problems the initiative hopes to address is antimicrobial resistance.  According to Jack Gilbert, Ph.D. – Associate Director of the Institute for Genomics and Systems Biology, professor at the University of Chicago, and one of the proposal's authors – antibiotics are "like nukes," and, "we want to get snipers."
Soil and ocean microbes will also get special attention, especially regarding their roles in regulating the earth's atmosphere.
In terms of real world applications, some of the possible outcomes of this new research include more sustainable medicines, fuels, fertilizers, and more.  But hopefully the real value in this research will be to move us closer to a sustainable future where we live peacefully within, rather than in conflict with, the laws of the natural world around us.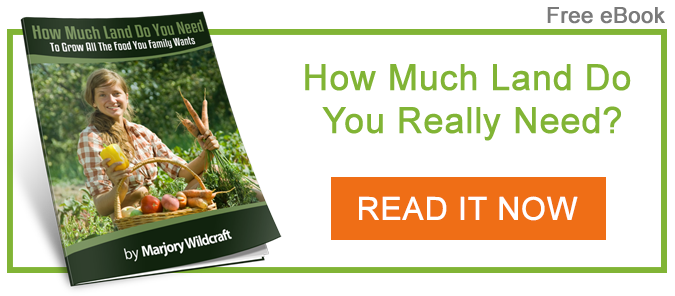 ---
Sources:
1: A unified initiative to harness Earth's microbiomes.  Science October 30 2015.  Alivisatos, A.P., et al.  http://science.sciencemag.org/content/350/6260/507
2: FACT SHEET: Announcing the National Microbiome Initiative.  THE WHITE HOUSE OFFICE OF SCIENCE AND TECHNOLOGY POLICY.  https://www.whitehouse.gov/sites/whitehouse.gov/files/documents/OSTP%20National%20Microbiome%20Initiative%20Fact%20Sheet.pdf
3: Hey Obama, Can We Have a Unified Microbiome Initiative?  The Atlantic.  http://www.theatlantic.com/science/archive/2015/10/dear-white-house-can-we-have-a-unified-microbiome-initiative/412828/
4: The White House Launches the National Microbiome Initiative.  The Atlantic.  http://www.theatlantic.com/science/archive/2016/05/white-house-launches-the-national-microbiome-initiative/482598/

(Visited 104 times, 1 visits today)

Tags: