Taking Back Your Garden
We got an urgent plea the other day from Suzette M. about some new raised beds she built recently.  As soon as the beds were finished, fire ants moved in and took over the area.
If you don't have fire ants in your area, count your blessings.  The red imported fire ant (Solenopsis invicta) is a worthy adversary.  They really suck.  OK, they don't actually suck.  But they do bite and sting – and that sucks.
While they usually seem like more of a nuisance than a real problem, they can actually do some real damage.  They're a health hazard for babies and people with limited mobility.  And they're a major pain in the ass for drunk people all across the southern United States.  All kidding aside, these ants are a foreign invasive pest that's causing hundreds of millions of dollars in damages each year.
We shared Suzette's plea with the Grow Network last week, and we got a whole flurry of good ideas, from all across the map.
Invasion of the Ants
Even if you haven't had fire ants in your area in the past, there's a chance that they'll be setting up shop in your garden bed before too long – depending on where you live.  Red imported fire ants have been in the US for almost a century – and their range has always topped out around the 35th parallel north or so.
But there's been speculation for the past several years that the range of fire ants will increase as temperatures rise.  They put together this map that shows potential areas for new infestation.  Heads up Missouri, Kansas, Kentucky and Virginia – you might be next!
But lucky for you all, the range of these ants doesn't depend entirely on the temperature.  There are a whole slew of factors in play, including rainfall, and the prevalence of established colonies of other ants.
Natural Fire Ant Control
There are a lot of "home remedies" for fire ants floating around on the internet.  And we got a few of these suggestions in from readers who swear they've worked.  However, we decided to err on the side of caution, and not recommend grits, club soda, or baking soda.  There's actually a fair amount of research going on in this area right now (because of the financial impact of the ants), and these home remedies have been tested recently by scientists – they just don't seem to work.
Burning the mound, or dousing it with gas, is a bad idea.  It probably won't work, it's toxic to the soil and the water supply, and it's illegal in many areas for one reason or another.
Orange Oil and Soap
Cindy V. says she drenches the mounds with orange oil.  A recent study from the Extension at Texas A&M confirms that this is a good solution.  They used 1.5 fl oz Medina® Orange Oil and 3 fl oz Dawn® soap, diluted in one gallon of water; and they dumped one gallon of dilution on each mound.  They found this soil drench to be more effective on fire ants than a leading organic insecticide product.
Jim R. said he endorses Malcolm Beck's Anti Feugo® product, sold through Garden-Ville.  And orange oil is listed as the second ingredient on the label.
Diatomaceous Earth
Michael R. and Phyllis P. wrote in to say that they've had success using diatomaceous earth to control fire ants.
Diatomaceous earth is too small to cut our skin, but it's the perfect size to cut through little insect bodies.  For an ant, walking across DE is like walking across a field of broken glass – they bleed out and die of dehydration.  This has been proven to work on fire ants, but it's hard to reach the queen with DE.  And you need to kill the queen to kill the mound.
Ed B. says he has used DE to kill the entire mound by first opening up the mound with a shovel, stirring up the interior of the mound, and then applying the DE to the stirred mound.
Read more: How to Use Diatomaceous Earth Safely in the Home, Garden, and More
Spinosad Bait
Several folks – including Willie P. in Houston and Levi L. in Alabama – said they have had great success using commercial baits containing the poison Spinosad™.  Spinosad is a poison that kills bugs.  It's an organic product, derived through bacterial fermentation.  It's listed with OMRI, and it's considered safe to use in vegetable gardens within one day of harvest.
It is, of course, still a poison.  Spinosad ant baits should only be used sparingly, when necessary, in the immediate area around the mound.  Spinosad breaks down quickly in sunlight, but in the shade it can last a long time.  It's also toxic to other insects (especially bees), birds, fish, and lots of other things – so please use it with care.
Two-Step Approach
The most popular organic solution offered by the research community is called the two-step approach.  Step 1 is to use a bait.  Step 2 is to use a drench.
More Information
If you have a question that isn't covered here, I would recommend checking out Texas A&M AgriLife Extension's Texas Imported Fire Ant Research and Management Project.  It looks like they have a full team working around the clock on this – they've already built up a library of more than 50 information sheets.  Identification, treating animals, flooding, vegetable gardens, electrical equipment, and more.  If you have a question about fire ants, you can probably find some helpful information here.
Keep in mind – as with many extension publications – you're going to see some synthetic chemical insecticides mentioned in the discussion.  Please don't use any of those.  And if you do, be careful not to allow any of them near your vegetable gardens, orchards, etc.  If you keep reading, you'll find that the extension also provide some organic solutions and even some natural solutions.  And, as you know, the best solution is often the mildest solution.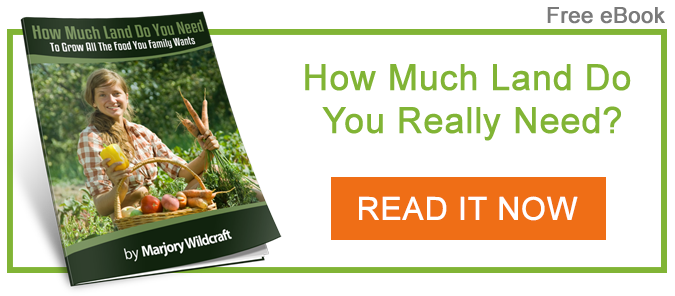 ---
Sources:

1: Ants and Electrical Equipment – http://articles.extension.org/pages/30057/ants-and-electrical-equipment
2: Potential United States Range Expansion of the Invasive Fire Ant – http://www.ars.usda.gov/Main/docs.htm?docid=9165
3: Evaluation of organic individual mound drench treatments for red imported fire ants – http://aggie-horticulture.tamu.edu/organic/files/2011/03/Kim-Schofield-fire-ant-control.pdf
4: Material Fact Sheet: Spinosad – http://www.cefs.ncsu.edu/newsevents/events/2010/sosa2010/20101013tomato/product13-spinosad.pdf
5: Managing Fire Ants in Vegetable Gardens – http://fireant.tamu.edu/files/2014/03/ENTO_015.pdf
6: Are there any home remedies that will kill fire ants? – https://articles.extension.org/pages/34814/are-there-any-home-remedies-that-will-kill-fire-ants
7: Natural, Organic, and Alternative Methods for Imported Fire Ant Management – http://fireant.tamu.edu/files/2014/03/ENTO_009.pdf

(Visited 1,077 times, 1 visits today)

Tags: