What does it take to make a permanent improvement in your health? For the 11 changemakers on this list, it involved questioning the promises of conventional medicine and turning instead to the ancient wisdom of deep nutrition and herbal medicine.
Their stories may all be different, but every individual on this list is leaving a mark on the field of natural wellness and finding ways to improve the health of those around them. Hundreds more could be included here, but for now, we are celebrating the achievements of these 11 changemakers and their work providing strategies that lead to long-lasting health.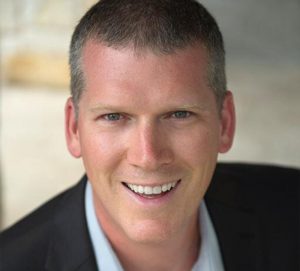 Changemaker #1 – Mike Adams
Founder, NaturalNews.com
Illness often inspires major lifestyle changes, and Mike Adam's bout with type 2 diabetes was no exception. After his diagnosis, Adams threw himself into detailed research on nutrition, wellness programs, and even pharmaceutical drugs to understand the best ways to improve his health.
Throughout his extensive research, he noticed a common theme. Almost all diseases could be prevented, treated, and cured without invasive drugs or surgery. Rather, the solution was a deeply nutritious diet. Adams began improving his diet, and in a matter of months he had cured his diabetes and improved his overall health.
Eager to inspire others with his research, he founded NaturalNews.com, one of the most popular natural health websites today. Through this site, Adams provides well-researched information to his readers about the dangerous heavy metals, hormone disruptors, and synthetic chemicals in food, beauty products, children's toys, and other ordinary household objects. NaturalNews.com presents alternatives to these products, as well as information about holistic wellness, natural gardening techniques, consciousness and spirituality, and nutrition.
Through this website and others that he's founded, Adams is advancing a greater awareness of modern health risks and encouraging people around the world to regain control of their health.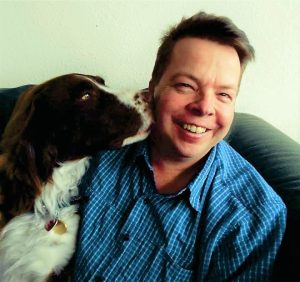 Changemaker #2 – Patrick Jones
Veterinarian; Traditional Naturopath; Founder, HomeGrown Herbalist LLC
While the world is filled with plant lovers and animal lovers, Dr. Patrick Jones is an individual who loves both. A practicing veterinarian, clinical herbalist, and traditional naturopath, Jones has made a career out of using the power of plants to promote health for both his human and animal patients.
He founded HomeGrown Herbalist LLC with an aim to help others improve their health through botanical medicine. Today, Jones leads workshops, herb walks, and lectures that teach people how to take natural remedies beyond the theoretical to the practical.
And he practices what he preaches. On his two-acre property, Jones grows more than 100 different medicinal plants that he uses in his practice and workshops.
Through his pioneering medical work, Jones has used herbs to bring health and healing to his patients—and a broader public awareness of the power of plant medicine.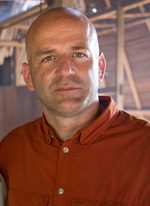 Changemaker #3 – Sam Coffman
Founder, The Human Path; Author, The Herbal Medic
Though he owes much of his medical education to his service as a medic with the U.S. Special Forces, Sam Coffman's passion for herbalism goes beyond active duty. Traveling through remote areas with minimal medical supplies taught him firsthand the value of recognizing and using whatever healing herbs and wild plants might be available at that moment.
Since leaving the military, Sam has worked as a clinical herbalist for more than 15 years and is registered with the American Herbalist Guild. Through thousands of clinical hours, he has learned to integrate herbs with more standard medical methods for optimal success.
Today, Sam runs The Human Path, the survival and herbalism school he founded in Central Texas. He is also the author of The Herbal Medic.

Changemaker #4 – Susun Weed
Founder, the Wise Woman Center; Author, Wise Woman Herbal for the Childbearing Year
Though she never finished high school or graduated from college, Susun Weed has been a force in education for decades. While living in Manhattan in 1965, Weed discovered the field of herbalism. She has been passionate about it ever since. Her first book, Wise Woman Herbal for the Childbearing Year, has been in print since its first publication in 1985. Her other books also focus on the role of herbalism in women's health, particularly pertaining to menopause and breast health.
In addition to being an author, Weed works with women directly through training apprenticeships and correspondence courses at the Wise Woman Center in New York. Weed also utilizes her knowledge of wild plants in her role as a Peace Elder, a High Priestess of Dianic Wicca, and a member of the Sisterhood of the Shields. You can regularly find her on BlogTalkRadio and National Public Radio, as well as through her personal website at www.susunweed.com.
Changemaker #5 – Ocean Robbins
Founder, Food Revolution Network
As the grandson of the co-founder of Baskin-Robbins, it's hardly surprising that Ocean Robbins has dedicated his adult life to food. However, the path he's taken is anything but typical. His father rejected the family ice cream business and the consumerism that came with it in his 20s, meaning that Robbins was born in a one-room cabin and grew up producing his own food, practicing yoga, and living on less than $500 a year.
Despite this intentionally simple lifestyle, he demonstrated an entrepreneurial spirit early on and sought opportunities to reach out to his generation, even as a child. At 16, he founded Yes!, a youth social change organization he directed for the next two decades. Today, Yes! offers conferences and workshops in over 65 countries.
In 2012, Robbins founded the Food Revolution Network, an organization focused on improving access to healthy, sustainably grown food across the globe. The international network now has over 500,000 members.
Today, his blog reaches millions each month, and Robbins is actively organizing webinars, workshops, and classes around the country to reach millions more. His books, The Power of Partnership and Voices of a Food Revolution, are national bestsellers.
Changemaker #6 – Rob Greenfield
Founder, The Food Waste Fiasco Campaign
While 50 million Americans are food insecure, close to half of the food in the country is tossed in the trash. Adventurer, environmental activist, and food enthusiast Rob Greenfield is working to change that.
Greenfield is the founder and creator of The Food Waste Fiasco, a campaign that seeks to end hunger in the United States. Throughout the campaign, he has recovered food from over two thousand dumpsters to show just how much food is wasted each day in America.
Although he's had a passion for outdoor living since childhood, it wasn't until he was 24 years old that Greenfield realized how threatened the natural environment was. Today, he is famous for taking bike trips across the country carrying nothing but what fits in a backpack.
All of the media income Greenfield earns is donated directly to nonprofits, ensuring that he puts his resources to the best possible use.
By challenging the modern definition of happiness and by drawing attention to the waste inherent in the American food system, he hopes to inspire millions of people to make better choices for the good of the planet.
Changemaker #7 – Nick Polizzi
Film Director
Nick Polizzi is a passionate proponent of natural alternatives to conventional medicine. His life's work so far has been creating feature-length documentaries that highlight the positive potential of plant-based medicine for treating the world's common diseases. Nick is currently directing The Sacred Science, a film that calls viewers to honor, preserve, and protect traditional medicinal knowledge from indigenous people groups around the world.
The inspiration for the film came when a group of chronically ill people from the Western world abandoned their standard medical treatments to investigate the effectiveness of traditional Peruvian medicine instead. The positive health results they experienced convinced Nick's film team to explore the greater implications of this traditional medicine. The film provides the most in-depth look at these forms of medicine to date—and documents them before they are forgotten forever.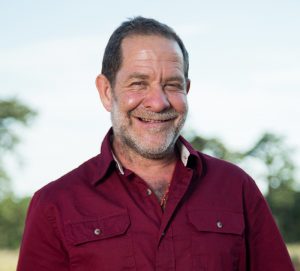 Changemaker #8 – Doug Simons
Founder, Chanchka Remedios
Doug Simons' lifelong attraction to principles of sustainability and native plants began when he was 11 years old. Aided by his mother, Simons learned about the plant species throughout his region of Colorado. As an adult, his travels took him through the Western United States, Mexico, and Central and South America, and he studied the traditional medical techniques of indigenous cultures along the way.
For more than 20 years, Simons lived primitively in the Sonoran Desert and Gila Wilderness in southern New Mexico. Only in the past few years has he rejoined society to share his wilderness experiences with others.
Simons' organization, Chanchka Remedios, offers workshops throughout the American Southwest that range in length from one to three days. Through daylong herb hikes and in-depth lessons, students learn about medicinal plants and benefit from Simons' extensive personal experience and engaging personality. He encourages his students to connect deeply with each plant through taste, touch, and smell.
Simons' video set Treating Infections Without Antibiotics teaches viewers how to take care of wounds, snake bites, and other injuries in the wilderness using the power of the plants around them.
Changemaker #9 – Kenny Ausubel and Nina Simons
Founders, Bioneers
When Kenny Ausubel was 19 years old, he woke up one morning completely paralyzed on his left side. Multiple doctors couldn't explain his condition, so Ausubel began to research alternative medicine. Eventually, he discovered that his symptoms were caused by overexposure to the toxic environmental pollutant dioxin. Understandably alarmed, Ausubel committed himself to finding less dangerous ways for the modern world to operate.
That experience eventually led Ausubel and his wife, Nina Simons, to found Bioneers in 1990. Fueled by the belief that enduring changes for environmental sustainability begin at the community level, the nonprofit operates as a hub for social and scientific innovators, encouraging collaboration as they work together to solve the world's most dire environmental problems. A renowned annual conference of the same name reaches millions of people around the world through radio and the Internet.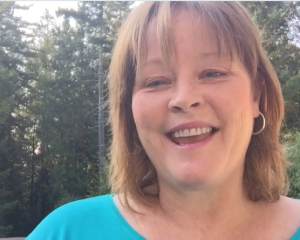 Changemaker #10 – Kami McBride
Creator, Herbal Kitchen Remedy Solutions
Kami McBride went on her first herb walk as an 8 year old at summer camp, and she hasn't stopped since. A health concern in her teens turned her toward the potential of plants for promoting health, and today McBride is the creator of Herbal Kitchen Remedy Solutions. This online course teaches the foundations of herbal medicine and ways to maintain an herb garden for self-care and illness prevention.
McBride gained her herbal certification as a Clinical Herbalist from the Southwest School of Botanical Studies and has worked over the past 25 years to help thousands of patients apply the benefits of herbal medicine to their own lives. She has also developed and taught an herbal curriculum in the Alternative Medicine department at the University of California.
McBride's book, The Herbal Kitchen, demonstrates ways that you can put common herbs to use in a variety of culinary dishes for health and flavor.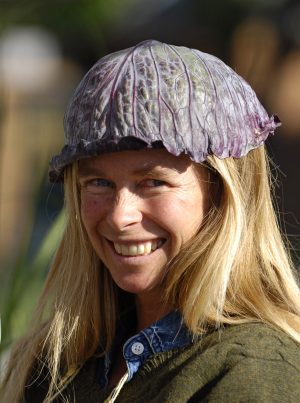 Changemaker #11 – Katrina Blair
Founder, Turtle Lake Refuge
Wild plants have fascinated Katrina Blair since her childhood, and a summer spent in the wilderness as a teenager found her foraging much of her diet. Unsurprisingly, this multimonth walkabout inspired her later career as a native plant educator.
In 1998, Katrina founded Turtle Lake Refuge, an educational nonprofit that celebrates the connections between human health and wild spaces. Today, she is a wild-foods advocate, gardener, community activist, chef, and teacher who presents internationally about the health benefits of foraging wild foods. Katrina has also authored a self-published cookbook titled Local Wild Life: Turtle Lake Refuge's Recipes for Living Deep.
Her second book, The Wild Wisdom of Weeds: 13 Essential Plants for Human Survival, discusses the importance of wild spaces in the world today and what we can learn from them in an age of overwhelming technology. It is designed to help people from any part of the country identify the nutritious weeds around them so that they never need to go hungry in a true survival situation.
Want To Meet Even MORE Changemakers…?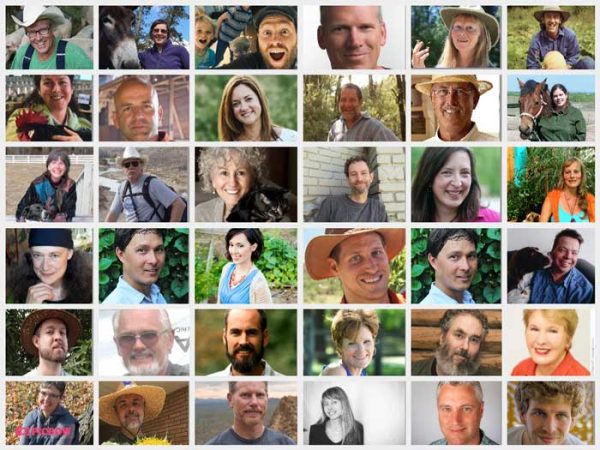 Want to spend more time learning from and supporting the work of Changemakers? Consider becoming a member of The Grow Network here. 
And stay tuned … because this article is No. 2 of 4 in this series, highlighting the important work of Changemakers from around the world.
(Did you miss article No. 1 in this series?   You can read it here now!)
(Visited 2,525 times, 1 visits today)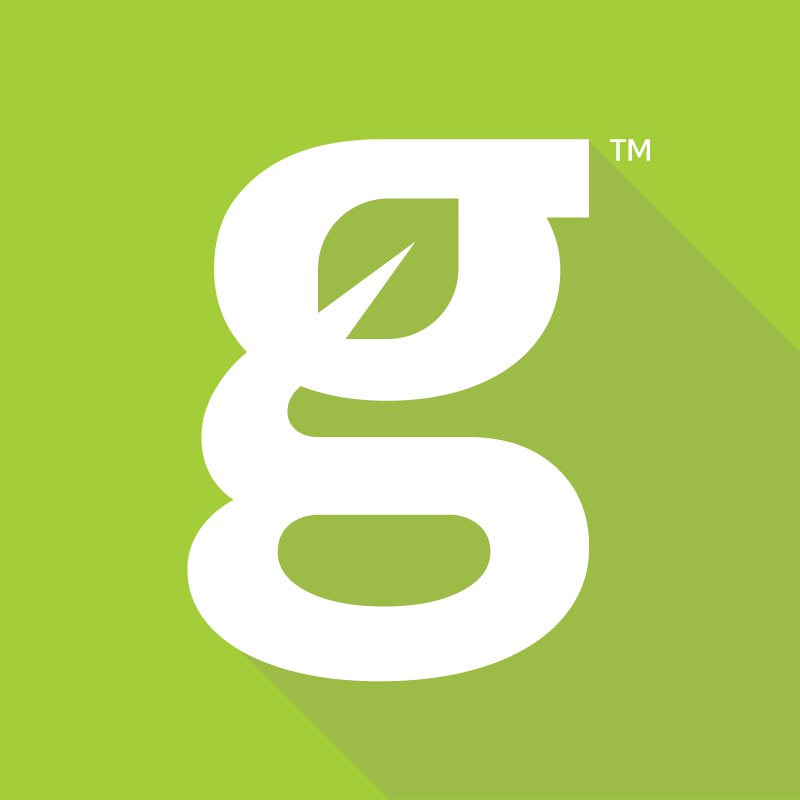 The Grow Network is a global network of people who produce their own food and medicine. We're the coolest bunch of backyard researchers on Earth! We're constantly sharing, discovering, and working together to test new paths for sustainable living—while reconnecting with the "old ways" that are slipping away in our modern world. We value soil, water, sunlight, simplicity, sustainability, usefulness, and freedom. We strive to produce, prepare, and preserve our own food and medicine, and we hope you do, too!

Tags: