Welcome to Post No. 5 in the "Organic Growers' Tool Kit" blog series!
In case you missed the previous posts in this series, here is the link:
Read More: The Organic Growers' Tool Kit Series
In this article, we're going to take a look at the role of nitrogen, phosphorous, and potassium (N-P-K) in plant development—and the special challenges organic gardeners face when managing the "Big 3."
Also, keep in mind that even though N-P-K are the nutrients your plants need the most of, there are at least 14 other micronutrients that are essential to plant health. We won't have time to cover those nutrients in this article, but we'll get into them in future posts. 
Why Does N-P-K Matter?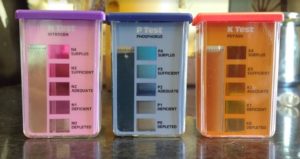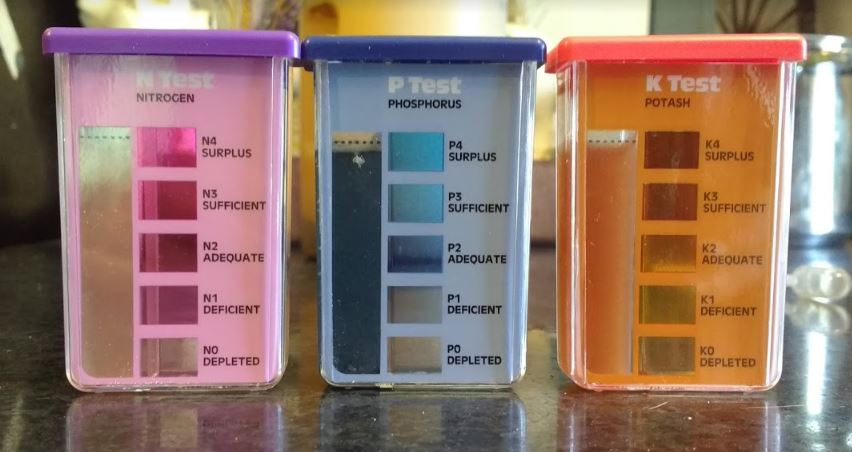 I am going to seriously overgeneralize the roles of N-P-K in plant growth because otherwise it'd take us hours to get through this information! I am also going to take N-P-K out of order for a minute so I can draw some parallels between plants and humans to help explain these nutrients related to plant health.
My hope is that this shorthand explanation will be a helpful starting point for your studies.
Nitrogen (N) = Protein for Plants
Generally, nitrogen is protein for plants. It's the basic building block that allows plants to create chlorophyll and turn sunlight and nutrients into plant matter. In the same way that humans require protein for muscle production, plants require nitrogen for leaf production and growth.
The amount of nitrogen needed varies greatly among different plants. For example, plants that are all about leaf production—such as grass, lettuce, and cabbage—tend to need higher levels of nitrogen than plants focused on roots, such as beets, carrots, and turnips.
Now, it would be so great if we could just load our soil with nitrogen and let each plant takes what it needs. Unfortunately, it just doesn't work that way.
Too much nitrogen for the plants you are growing can result in stunted root growth and excessive leaf production rather than fruit production. It can also damage plants. Legumes, such as peas or beans, make their own nitrogen.  So for them, lots of nitrogen in the soil can even cause death by overdosing.
For best production, you need to give plants the nitrogen they need, but not more. This is why monitoring and adjusting nitrogen levels in your soil can really help maximize your food production without doing harm in the process.
Potassium (K) = Fat for Plants
Potassium is like fat for plants. Similar to the role that fat plays in human reproduction, if plants don't have sufficient potassium, they can't reproduce. Much of what we humans like to eat from plants are the reproductive parts—as in the fruit.
Tomatoes, for example, produce fruit that contains seeds as its primary means for producing new tomato plants in the future. A tomato plant in potassium-depleted soil is going to make a lot less fruit than it would in soil with sufficient potassium.
Again, as with nitrogen management, too much potassium can also cause problems. Similar to the way that the wrong pH can make it impossible for a plant to take up necessary nutrients, too much potassium can cause plants to stop taking up nitrogen, calcium, and magnesium, which are all critical for plant health and production.
Phosphorous (P) = Immune System Support for Plants
Since nitrogen is protein and potassium is fat for plants, I'll bet you were expecting me to say that phosphorous is like carbohydrates for plants. Actually, the cool thing about plants is that when they have sufficient nitrogen and phosphorous, they make their own carbohydrates, or sugars, through photosynthesis.
So, plants don't need you to give them carbohydrates. What they do need, though, is an appropriate dose of phosphorous to give them general health support so they can continue to photosynthesize sugar proteins even when environmental and soil conditions aren't perfect.
Phosphorous, in the right amounts, helps make plants radiantly healthy and productive. In the wrong amounts, it makes plants the equivalent of a human with perpetual health conditions—as in, miserable; symptomatic (sick, diseased, etc.); and not usually very productive.
The Complex Matrix of N-P-K, Organic Matter, and Soil-Texture Type

Now that you have the gist of what these macronutrients mean for your plants, I have to tell you the bad news about N-P-K and organic growing:
It is much harder to manage N-P-K when you are in the process of building soil.
Here's why.
N-P-K and Organic Matter
In the first article of our Organic Growers' Tool Kit series, I explained how soil inhabitants use organic matter to cycle nutrients. Literally, dead stuff becomes food. Food becomes poop. Poop becomes nutrients. Nutrients become living stuff. Living stuff becomes dead stuff. And then we start all over again.
As an organic grower, you'll be adding lots of organic matter to your garden. Some of it will be fresh, like mulch or cover crops. Some will be aged, like compost. Some will be naturally occurring, like dead insects or birds droppings.
The more organic life you have in your soil, the more stuff will be in a state of transformation all the time. This is a really good thing. It means your soil food web is thriving.
However, since this is a new soil city, not all parts are fully functional yet.
Depending on which soil pioneers show up first, and how quickly other stuff moves in, your N-P-K production levels will be pretty erratic at the outset of soil-building.
In other words, N-P-K and other nutrients will become available on nature's schedule, not on your planting schedule.
Depending on the state of your soil when you start gardening, the same application of organic matter one year could have a completely different result the next. Also, the content of your organic matter sources probably vary, too, making outcomes even more unpredictable.
N-P-K and Soil Texture Type
Your soil-texture type also plays a role in how available nutrients are in your soil. In clay soil, because clay particles naturally bind with certain minerals, clay can actually bind up nutrients pretty easily if you add too much at once.
In sandy soils, heavy rains or overwatering can wreak havoc on your nutrient content. Many of the nutrients in organic matter are water soluble and can leach out before your plants need them, which makes managing N-P-K tricky.
Silty soils hold nutrients well. But they also hold water well. This can impact a plant's ability to uptake nutrients. In water-logged soils, nutrients may be diluted. So, when plants drink them in, they may get fewer nutrients from the same soil during wet times than they would during drier times.
All this means that when you are growing organically by continuously improving the state of your soil, standard recommendations for fertilizer will not be appropriate for your garden.
So what's an organic gardener to do?
For more information on using fertilizer like a short-term multivitamin to help your garden grow now—while you are in the process of building good organic soil by applying organic matter on a regular basis—check out our article on "Organic Nitrogen Fertilizer: 6 Secrets to Soil Health."
Read the Other Articles in the Organic Growers' Tool Kit Series Here
What Do You Think?
What are your strategies for managing nitrogen, phosphorous, and potassium while you're also building up your soil with organic matter? Let us know in the comments!
(Visited 6,495 times, 1 visits today)

Tasha Greer is a regular contributor to The Grow Network and has cowritten several e-books with Marjory Wildcraft. The author of "Grow Your Own Spices" (December 2020), she also blogs for MorningChores.com and Mother Earth News. For more tips on homesteading and herb and spice gardening, follow Tasha at Simplestead.com.

Tags: