There's just 48 hours left to watch the Mother Earth News Homesteading Summit!
(You can still register to watch here www.HomesteadingSummit.com)
Starting today with one of the biggest names in permaculture design in the world, he is quite literally the ROCK STAR of permaculture…
I'm talking about Geoff Lawton, who is bringing us his NEW FILM being seen here for the first time anywhere:
"Greening The Desert Journey."
You won't want to miss this!
Plus, we've got 4 MORE exciting presentations for you… on home chicken processing … increasing your garden yields… more efficient heating options for your home… and more!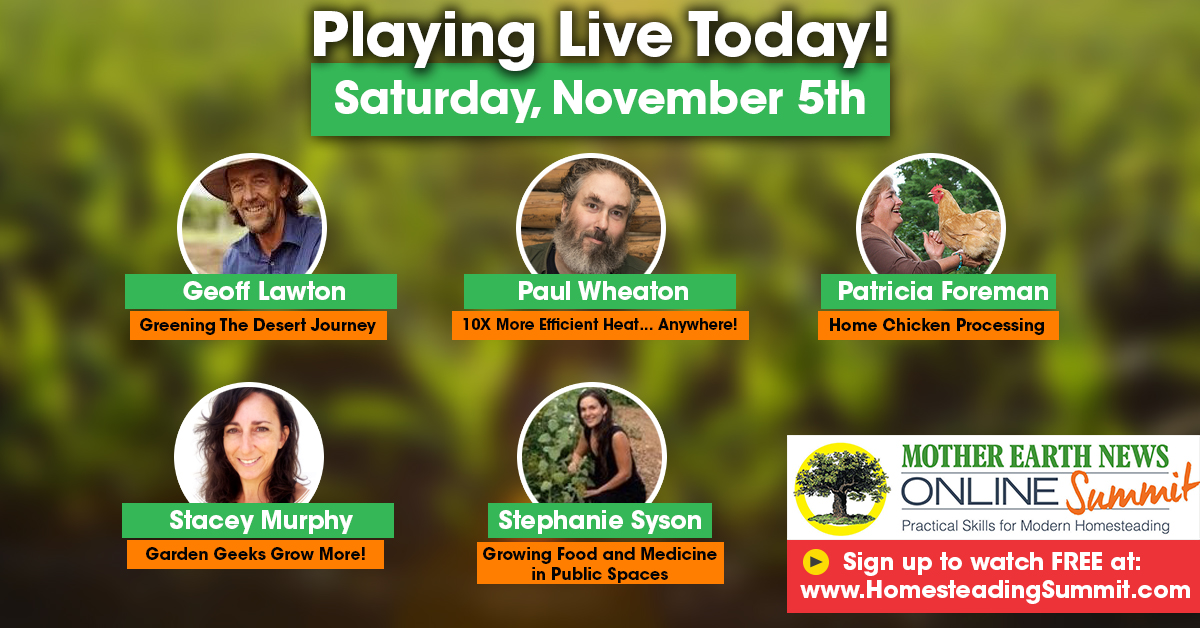 But that's just Saturday…
Because then on Sunday, starting at 9:00 a.m. EST, we have an entirely new lineup of speakers waiting for you!
Including…
7 Ways To Garden And Get Paid
Working With Natural Systems to Grow Abundance
What It's Like To Attend A Primitive Skills Gathering
How To Build A Better Chicken
Start A Sustainable Bee Keeping Revolution
Predator ID: Who Killed Your Chicken
It's going to be another great day, so don't miss it!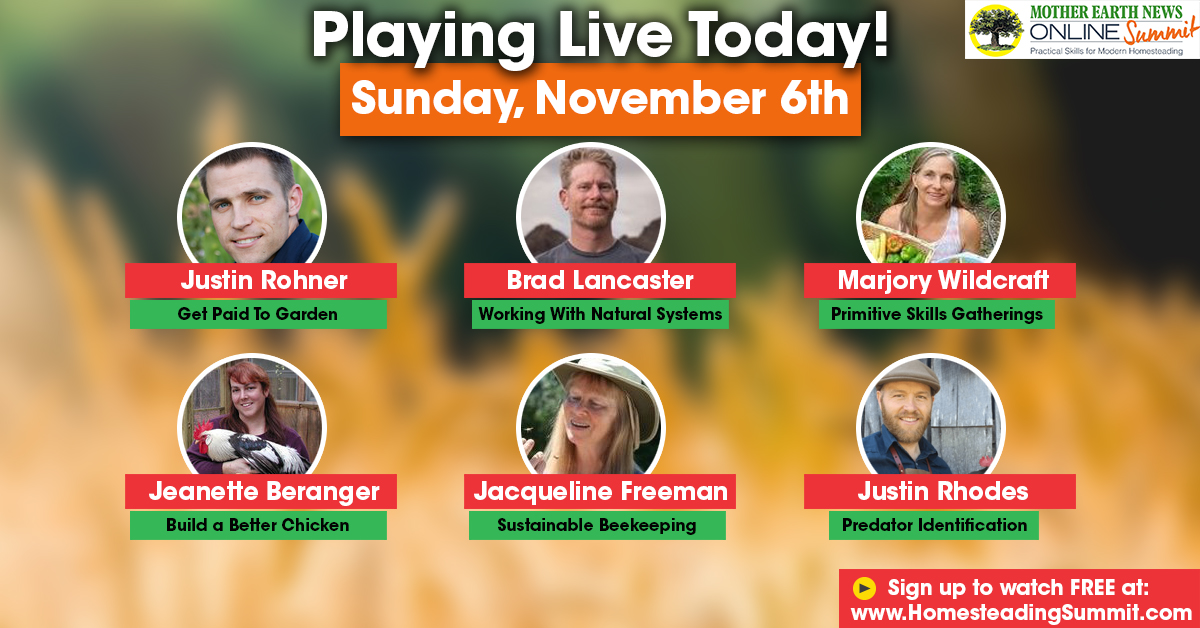 Remember, you can still register to watch FREE at www.HomesteadingSummit.com
Just 48 hours to go before the Summit is over…
And then on Monday and Tuesday, Nov 7th and 8th, we'll be bringing back 5 of the most popular presentations as voted on by our audience, for 48 hours of ENCORE DAYS!
So register to make sure you don't miss that, either!
(Visited 107 times, 1 visits today)
Marjory Wildcraft is an Expedition Leader and Bioneer Blogger with The [Grow] Network, which is an online community that recognizes the wisdom of "homegrown food on every table." Marjory has been featured as an expert on sustainable living by National Geographic, she is a speaker at Mother Earth News fairs, and is a returning guest on Coast to Coast AM. She is an author of several books, but is best known for her "Grow Your Own Groceries" video series, which is used by more than 300,000 homesteaders, survivalists, universities, and missionary organizations around the world.

Tags: