Elizabeth considers keyhole gardens vs. row gardens:
"David,
I enjoy your practical approach to organic/permaculture. I currently garden annual vegetables in rows on borrowed land. I styled the rows with narrow paths across the hill. This works great for me but not for my husband and friends. Anyone else walks on the planting rows. I have permission from the land owners to plant anything in any way I choose. 
Is it practical to transition to keyhole design? The keyhole design reduces the area of paths. I prefer the look of circles instead of rows. I could slightly raise the downhill side of the circle. In your videos, you do make mounds on the downhill side of some plantings. 
At this time I mostly use hand tools. The only power tool I use is a string trimmer. I have dreams of using a BCS."
A BCS tractor, I assume. Yeah, that would be nice. I could use one of those myself.
Keyhole Gardens vs. Row Gardens
Keyhole gardens are cool. I've mentioned them before, but never built one.
That's because, at heart, I am really lazy about digging and building things. I also like to plant large spaces when I can.
This is a pretty typical keyhole garden:
I mean, it's really cool and all that—but the labor involved! Holy moly. You could plant a quarter acre of row gardens with that amount of labor in the same amount of time. To me, keyhole gardens are what happens when engineers get overly clever. I generally feel the same way about aquaponics systems, but I'm tired of taking abuse on that front so I won't say anything more.
It would take me a day to build a keyhole garden—or to put in an entire, much larger traditional garden. I cleared, dug, and planted a half-acre in about six hours with the help of a local farmer last year. Row gardens are easy to weed with a hoe, can be built rapidly, and don't need all the digging, piling up, and materials. I'm also not sure that a plot of land covered with keyhole gardens would have less path space than one with row gardens, as you lose the space between the circles. Perhaps someone has done the math on that already—let me know in the comments if you have an idea.
Beyond that, don't get me wrong: There may be a good place for keyhole gardens. Beds close to the house for herbs and salad greens where you can dump your daily kitchen scraps—great! Build 'em!
But your row gardens are already doing well—so why change? Ah! That's right. We need to face . . .
The Real Problem
Your husband and your friends are terrible people.
Kidding.
The lack of obvious paths in some of my garden beds have led visitors astray. Just because I know how I laid something out doesn't mean that my wife, children, or neighbors—or the police detectives searching for bodies in my compost pile—do.
Why not stick some sticks in the ground to mark paths? Or just mulch some paths with straw? Or put down a few stepping stones? You could string strings between sticks to mark areas off in just a few minutes. Sure, it's less convenient for you—but it would be a lot easier than building keyhole beds.
Even if you made dirt-mound style keyholes without bricks and sticks, it's still a lot of digging—plus you lose growing space in between those circles.
If you're really keen on some keyholes, I would go ahead and build a few on part of your land and see how they compare with what you're doing. You'll probably be tired after that—but, if you find you love them and they work great, great! Convert the rest.
I'll bet you stick with rows, though. When you look at the keyhole gardens vs. row gardens fight in terms of labor, row gardens will win. And labor is big when you're farming.
Just my two cents. Thanks for writing, and good luck. If you do build those keyhole gardens and have luck, drop me a line and send pictures. I'd be happy to be proven wrong.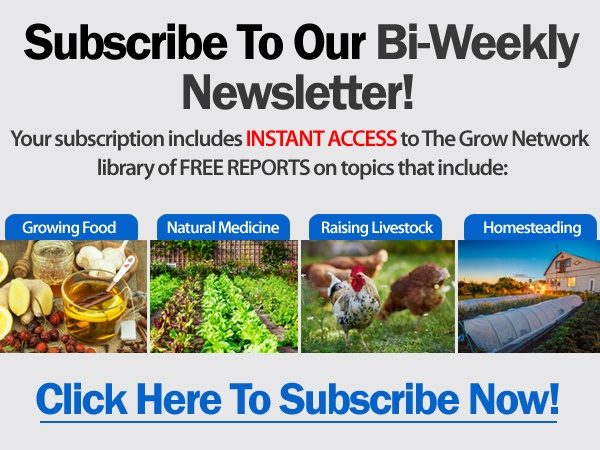 (Visited 3,651 times, 1 visits today)
Tags: