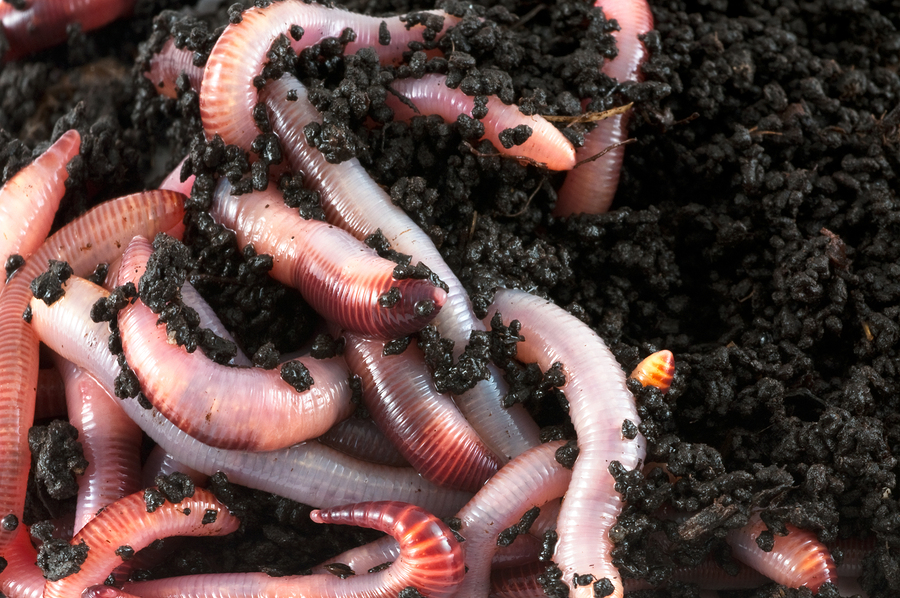 I live in a rural area of Connecticut. The woods are at my back door. So, I am constantly battling for the right to eat what is found in my yard and garden – with the other residents of my property, deer, skunks, raccoons… you name it.
I have a vegetable garden that is surrounded by a fence, and I also plant vegetables in pots on my deck. My herbs survive in unprotected boxes because the deer do not bother them.
Despite my best attempts at planning and creating protection for my food, the critters were still a bother for me on a regular basis. Why? Because they found the compost pile.
Stawberry hulls, apple peelings, overripe fruit – what's not to love? My compost pile was like a small buffet for the woodland creatures, and they were regular visitors to my yard each night.
After my dog was sprayed by a skunk for the second time, I was ready to give up. I covered the pile with a very thick layer of dead leaves, and I stopped adding vegetable scraps. I threw my vegetable scraps out with the garbage for a week or two. Then I recalled a trick I had learned in my childhood from my Aunt Ilma. I had seen her "planting" her vegetable scraps directly in her garden.
When I was a child, I was visiting my Aunt Ilma and my Uncle George. They had a beautiful, weedless garden and they always had lots of fresh vegetables. But they didn't have a compost pile. I think that Aunt Ilma, whose home was immaculate, would have found a compost pile to be way too messy. But she didn't waste her vegetable scraps. Instead, she kept a bowl on her kitchen counter where she collected vegetable scraps. When the bowl was full, she took it out to the garden, dug a hole, and buried the food scraps directly in the garden.
So, I started to follow her example. I still pile all of my dead leaves, grass clippings, and other less attractive fodder in the compost pile. But the vegetable scraps go in a covered plastic container on my counter. I keep a trowel stuck in the ground near the garden gate. When the container is full, I bring it out to the garden, clear away the mulch, and dig a hole. I bury the contents of the plastic container directly into the dirt, and the earthworms do the rest.
As far as I can tell, I have the biggest, happiest earthworms on the planet. My garden seems to love the scraps. And my dog has not been sprayed by a skunk for a very long time.
---
Thanks to Karen Donnelly for participating in the [Grow] Network Writing Contest.

We have over $2,097 in prizes lined up for the Fall 2015 Writing Contest, including all of the following:

– A 21.5 quart pressure canner from All American, a $382 value
– A Survival Still emergency water purification still, a $288 value
– 1 free 1 year membership in the [Grow] Network Core Community, a $239 value
– A Worm Factory 360 vermicomposting system from Nature's Footprint, a $128 value
– 2 large heirloom seed collections from Baker Creek Heirloom Seeds, valued at $103 each
– A Metro-Grower Elite sub-irrigation growing container from Nature's Footprint, a $69 value
– 2 copies of the complete Home Grown Food Summit, valued at $67 each
– 3 free 3 month memberships in the [Grow] Network Core Community, valued at $59 each
– 4 copies of the Grow Your Own Groceries DVD video set, valued at $43 each
– A Bug Out Seed Kit from the Sustainable Seed Company, a $46 value
– 4 copies of the Alternatives To Dentists DVD video, valued at $33 each
– 4 copies of the Greenhouse of the Future DVD and eBook, valued at $31 each

(Visited 436 times, 1 visits today)

Tags: