What Are Our Children Eating?
A few years ago, I started teaching a gardening class at the one-room schoolhouse my daughter attends.  You know why I started teaching?  I mean, I've got a heavy schedule and the last thing I need is another project.
But I saw the lunches the other kids were bringing to school and I was really horrified; candy, potato chips, lunchables, ramen noodles, processed meats, white bread, hot dogs…
How long are these kids likely to live and what kind of life will it be?
Read more: Grow Pumpkins in Time for Halloween
Poor Diet = Poor Health.  Period.
Did you know that that the second leading cause of death among kids aged 5-14, (after accidents), is cancer?  According to the CDC National Center for Health Statistics, it is: http://www.cdc.gov/nchs/fastats/child-health.htm.
And while diabetes in children used to be virtually unheard-of, a report by the CDC shows that they expect that 33% of children born after 2000 will have type II diabetes in their lifetime: http://www.worldhealth.net/news/one_in_three_us_children_born_in_2000_wi/.
And even more worrying, a report by the NY Times indicated that in children type II diabetes progressed more quickly and responded less well to treatment in children, compared to adults: http://www.nytimes.com/2012/04/30/health/research/obesity-and-type-2-diabetes-cases-take-toll-on-children.html?_r=0.
Obviously, cancer and diabetes are big, heavy duty topics with lots of contributing causes.  But when are we going to face up to the fact that quality food and quality nutrition are a huge part of the issue?
Read more: 4 Uncommon-Sense Guidelines for Food Safety and Nutrition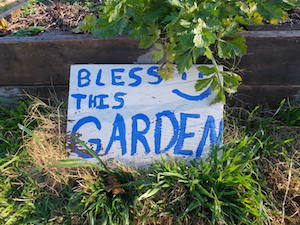 Garbage In, Garbage Out
There is a universal principle that you don't need to be a rocket scientist to understand: "Garbage in, garbage out."
Looking around at the packed lunches that my daughter's classmates brought to school, I started to wonder, how could I possibly help these kids? Approaching the parents seemed too daunting. And it was the kids I really wanted to work with – they are more fun than adults.
I had noticed with my own kids that they would eat fresh food from the garden, while rejecting vegetables from the grocery store. I knew that if I could get these kids some really good food, they would like it. And what better way to get them good food than to teach them to grow it themselves?
To Teach a Child to Grow…
Teaching the kids to grow their own food was one small step I could take.  It wasn't a complete solution, but it was something.
I thought about my motto: "do the best you can with what you have," and I started small. We nailed some boards together to make a raised bed, we built an area for composting, and we started some seeds.  The kids loved the activity (it got them out of the classroom) but at first they were really doubtful about actually eating anything that grew in the garden.
Almost none of them ate many vegetables at home.
And it shocked me that there were quite a few kids who had never touched dirt before.
"Yes, yes, it's OK," I told them, and then showed them how easily dirt comes off with a little water.
Growing Together
That first fall season we grew cucumbers, watermelon, bell peppers, sugar snap peas, mint, lettuce, chard, broccoli, mustard, and a mix of flowers.  We let it be known that anyone could eat out of the garden at recess or lunch.
At first only a few daring kids would nibble a bit at the mint leaves.  Then some started putting a few lettuce leaves on their sandwiches.  Then as they started to catch on that the garden had good stuff in it, the sugar snap peas started to disappear…
I was delighted.
I brought some knives, taught the kids basic knife safety, and chopping up vegetables became the coolest thing on earth.  Little pieces of cucumbers, bell peppers, and watermelon turned into a whole lot of fun. And, heck, why not eat some slices of tasty, fresh veggies while you're at it?
In all honesty, the watermelon wasn't really in season and it was not quite ripe.  But spitting the seeds was still very entertaining.
Ranch Dressing Makes Everything Better
Then we set it up so the kids could get a little cup of ranch dressing whenever they wanted.  And it became quite a thing during recess to swarm the broccoli and chard plants; breaking off pieces, dipping, and enjoying.
The mustard plant mostly got left alone, although it did get used for part of a 'truth or dare' game.  I must admit, I don't really like raw mustard either, and I won't tell you what I had to confess in that truth telling session!
The Garden Became a School Favorite
As the seasons passed, eating and growing and eating from the garden became a big part of the school experience for these kids.
One time we took an overgrown basil plant and turned it into pesto and ate it with organic corn chips.  Another time we made mint tea…
Getting to be the "Watering Captain" has become an honored position.  Ditto for the "Worm Captain," who helps keep up the worm bin to create our own fertility (we are testing out a Worm Factory 360, which was kindly donated by Natures Footprint).
Get Kids to Eat Fresh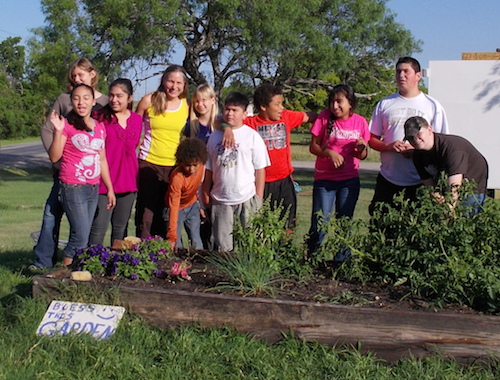 And then came the real test; could we get the kids to eat squash?  Well it turns out if you disguise squash enough with lots of cheese and add some sweet corn, it goes down really well in the 8- to 15-year-old age range.
OK, so cheese is probably not the best food, but….   We also discovered that the kids really enjoyed the preparation part in our little makeshift kitchen.  So I'm adding more of a cooking component to the class.
Now we take a vote each season on what we want to grow.  And I've been amazed at how often things like chives, lettuce, okra, broccoli, and kale come up.
And before I forget, in addition to everything I've listed above, cherry tomatoes are always a big hit.
Theoretically, strawberries should be a favorite.  And this year we planted a big ol' mess of them in a tower garden container kindly donated to the school by the Garden Tower Project.  But the reality was that no one could resist the young strawberries and somehow they all disappeared before they got ripe.  I am sure there was a lot of hidden disappointment at the sour fruit.  But, it was a good lesson in patience nonetheless.
Read more: How to Handle Hungry Children
Helping Kids to Learn About Real Food
Am I affecting the kids and their health?  I don't know.  It is just one tiny step.  But now they all know the taste of real food, and they have seen that it is something that they can grow themselves.  I am happy to report that every child, without exception, eats something from the garden regularly.  And you know what?  I absolutely love my Tuesday mornings with the kids.
Do you have any suggestions for how to get kids to eat fresh food?  I would love to hear from you – please write your comments below.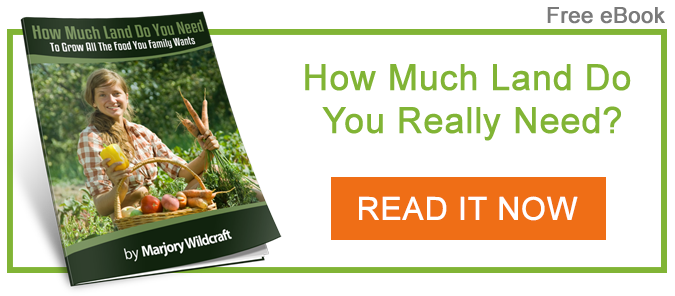 (Visited 97 times, 1 visits today)
Marjory Wildcraft is an Expedition Leader and Bioneer Blogger with The [Grow] Network, which is an online community that recognizes the wisdom of "homegrown food on every table." Marjory has been featured as an expert on sustainable living by National Geographic, she is a speaker at Mother Earth News fairs, and is a returning guest on Coast to Coast AM. She is an author of several books, but is best known for her "Grow Your Own Groceries" video series, which is used by more than 300,000 homesteaders, survivalists, universities, and missionary organizations around the world.

Tags: